The new Cut Workout feature can be used to split a workout into two or delete a specific segment of a workout. This feature can be accessed from our website but is not yet available in our mobile app.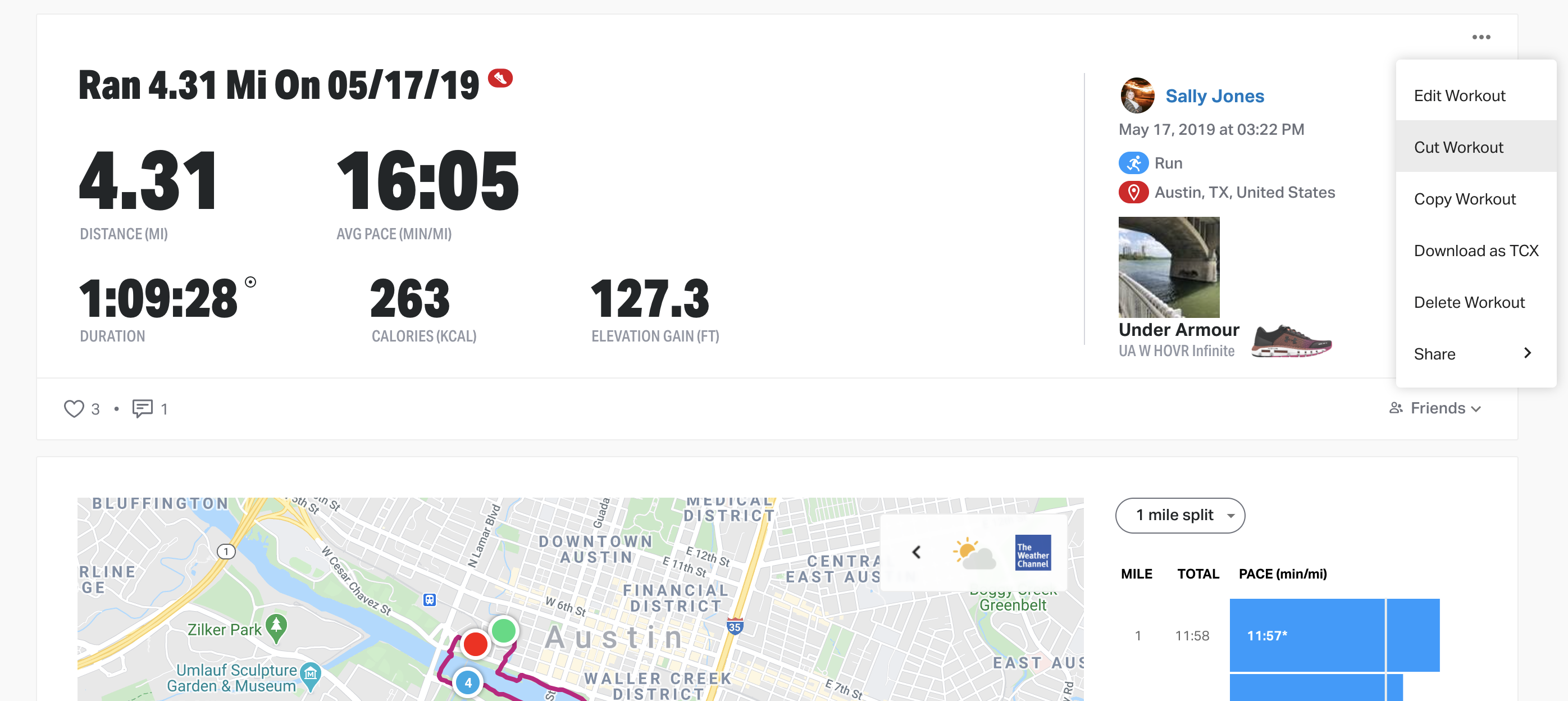 Website
From the website, select the workout you'd like to adjust.
Choose the "..." in the upper right-hand corner to reveal a list of options.
Select "Cut Workout".
Click the graph to place the marker where you'd like to cut the workout.
For additional granularity, use the "Edit" buttons above the two segments to manually update the data points seen there, including activity type, distance, and more.
If you would like to delete a segment, mark the Discard Segment box for that segment.
Once you've made your changes, select the "Cut" button at the bottom of the screen. NOTE: These changes cannot be undone. Do not select the "Cut" button until all changes have been made and reviewed.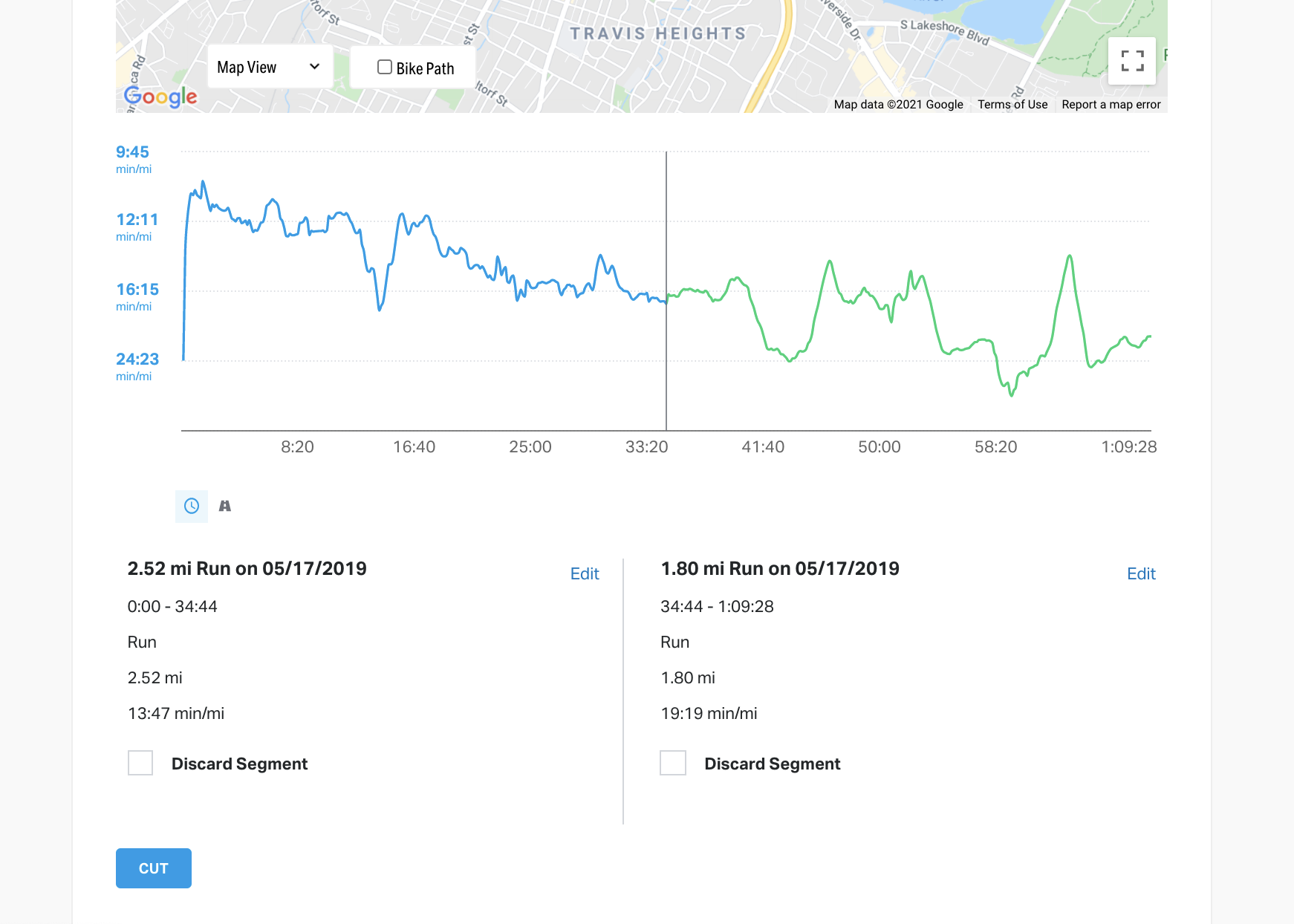 FAQ
How do I undo a cut workout?
Cutting an activity cannot be undone. The workouts cannot be merged back together and deleted segments cannot be recovered. Other details, such as pace, duration, and activity type, can be edited again by selecting the "Edit" option from the drop-down menu from step two.
How do I cut a workout into more than two parts?
Workouts can only be cut into two segments at a time. If you'd like to cut your workout into more than two segments, you'll need to repeat the process for each segment.
Where did the comments, likes, and photos on my cut workout go?
Comments, likes, and photos that were present at the time the workout was cut will remain on the original workout/first segment.
Can I export a cut workout?
Yes. Cut workouts can be exported from our website and will only contain the time-series data for that specific segment.
Why can't I cut my workout?
Workouts can only be cut if they contain time-series data. This means that manually logged workouts and some imported workouts may not be eligible.