In order to connect the Apple Health and Activity apps to MapMy, please follow the instructions below.
Open the MapMy app and select the Menu ("...") at the bottom right. Next select Settings, then scroll all the way down and select Apple Permissions.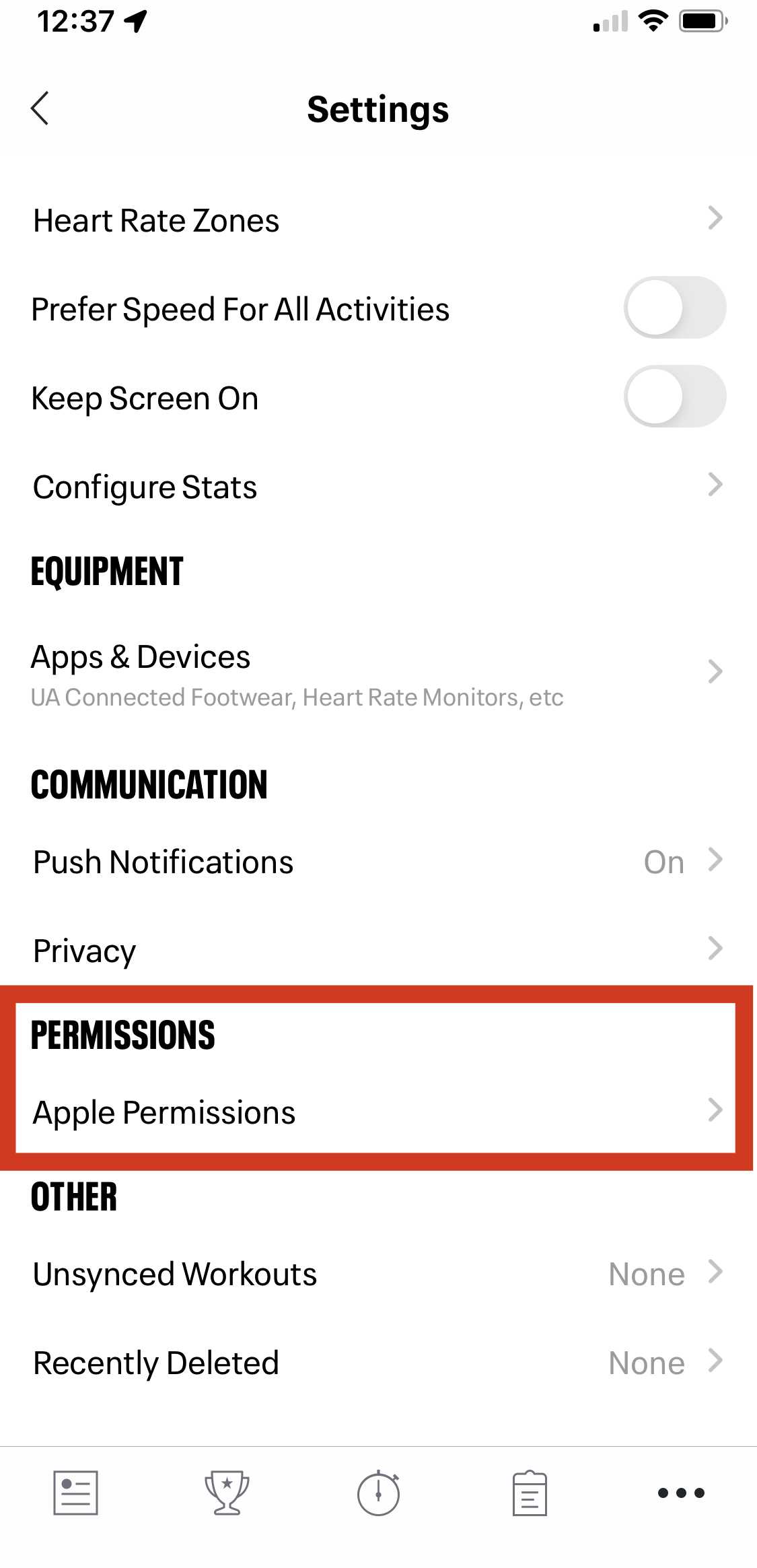 Tap the toggle next to Apple Health to enable. If you see a pop-up asking for permission to access Health, tap OK.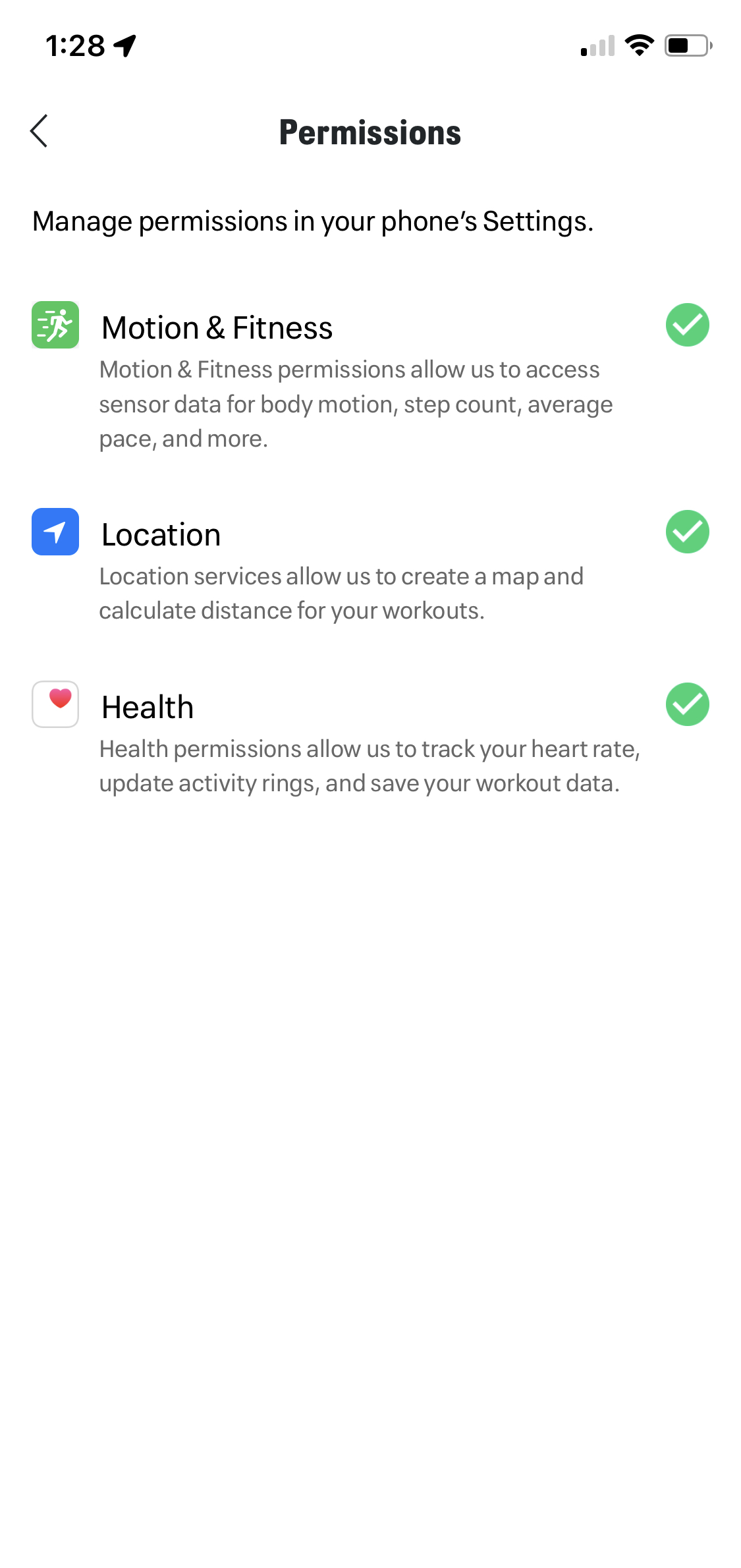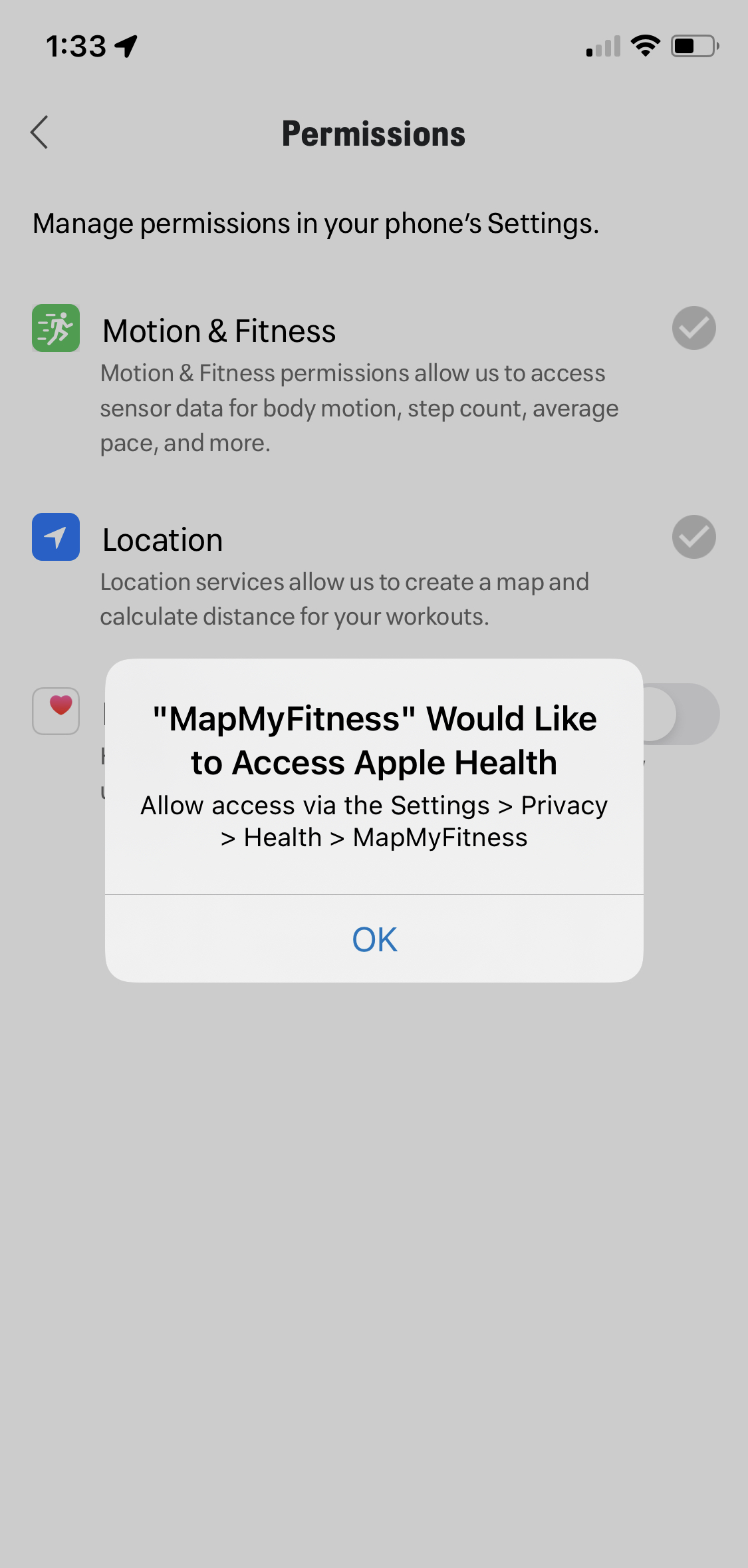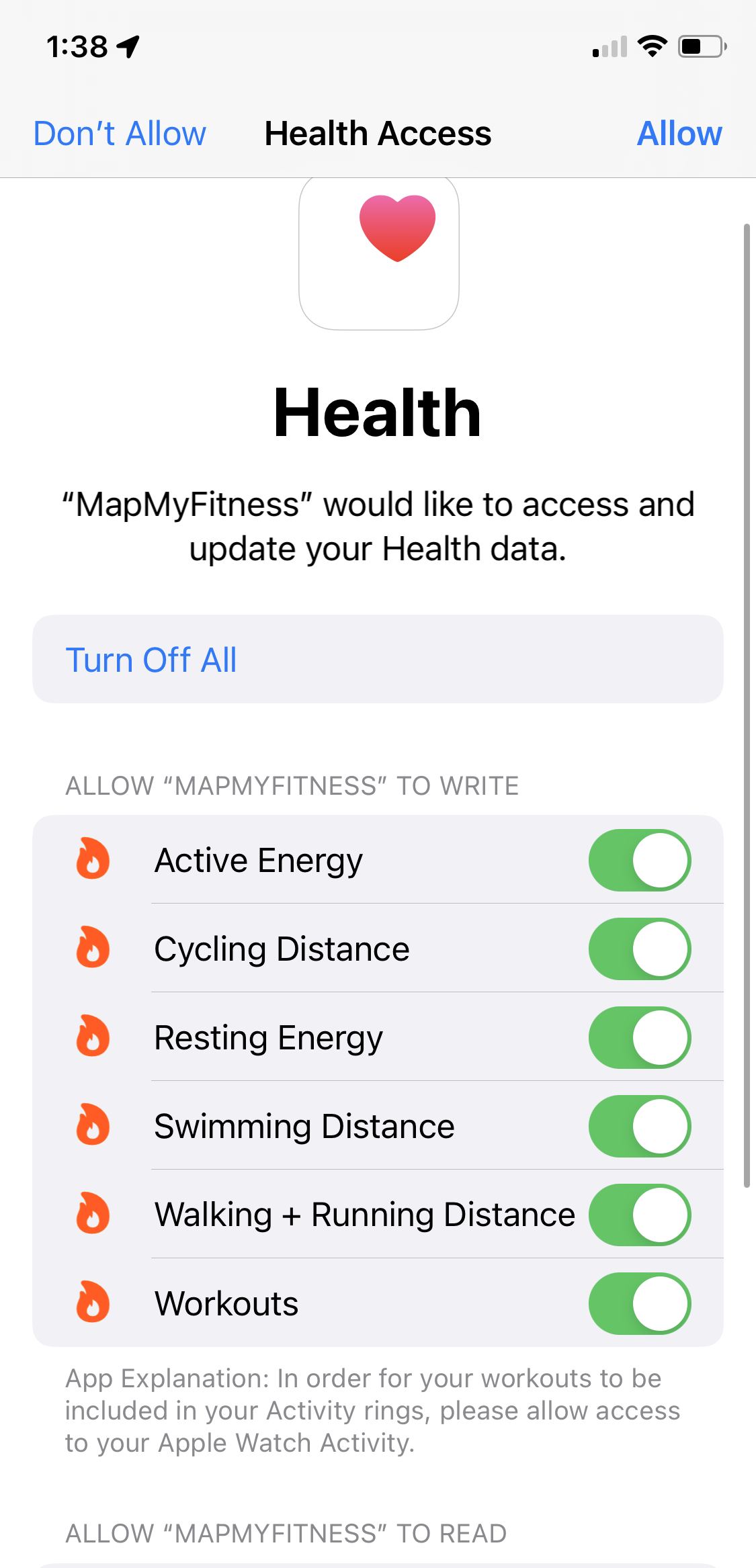 You can also confirm the necessary permissions are granted by doing the following:
Visit your iPhone's Settings app > choose Health > Data Access & Devices > locate the MapMy app in the list > ensure all categories are already toggled ON, or select Turn On All.
You're all set! Your future saved workouts should now sync with Apple Health and Activity.
Frequently Asked Questions
If I edit a workout in MapMy, will the changes update in Apple Health?
Changes made to workouts in MapMy will not be reflected in third-party apps, such as Health or Activity.
Can I import workouts from Apple Health?
Our app will only send workout information to Apple Health. We do not import any workout information from Apple Health at this time.
My workouts aren't syncing to Apple Health. What can I do?
Ensure the permissions listed above have been granted. If the permissions above have been granted and workouts are still not syncing to Apple Health, please toggle the permissions off and back on to reset the connection. After resetting the connection, future workouts should begin to sync again but past missed workouts may not.
Why can't I see maps or elevation data in Apple Health?
We do not send maps or elevation data to Apple Health at this time.
Can I connect to Apple Health and Activity if I don't have an Apple Watch?
Yes. Once you've granted the necessary permissions, workouts recorded or logged in the MapMy iPhone app or website will be sent to Apple Health and Activity. Please note that there may be a longer delay when syncing non-Apple Watch workouts with Health or Activity.
Why aren't my steps syncing to MapMy from my Apple Watch?
We do not import step data from the Apple Watch at this time.


If you have any other questions or concerns, please check out the rest of our Help Center or submit a support request here.