After saving your workout, and it has synced with our servers, a wide variety of information can be obtained by looking at your workout details on your mobile device. You will be able to see the following stats below (if applicable)
Map of your workout + elevation (if GPS is used)
Workout stats
Splits
Weather (Extra weather details are an MVP only feature)
Courses
Gear (Connected Footwear)
Likes and Comments
Viewing a Workout on Mobile
You can view a list of your workouts on our mobile application by opening the MapMy app and accessing your Training Dashboard. On iOS, tap the "Training" icon at the bottom of the Start Workout screen. On Android, open the app's Menu by tapping the icon with three horizontal bars in the upper left corner of the app, then select "Dashboard" from the list.
iOS Android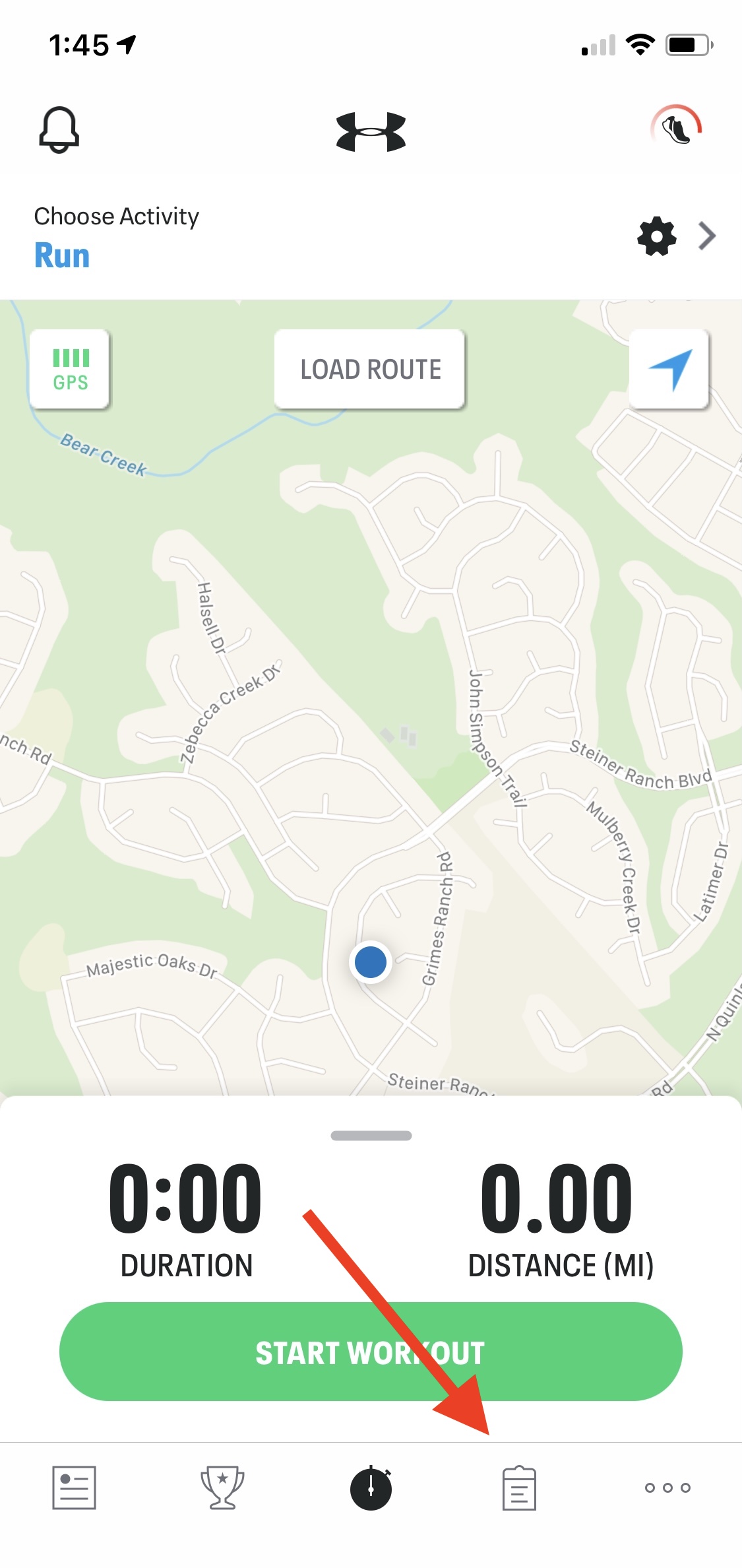 From the Training Dashboard, you can tap the tab titled "Workouts" to view a list of your workouts.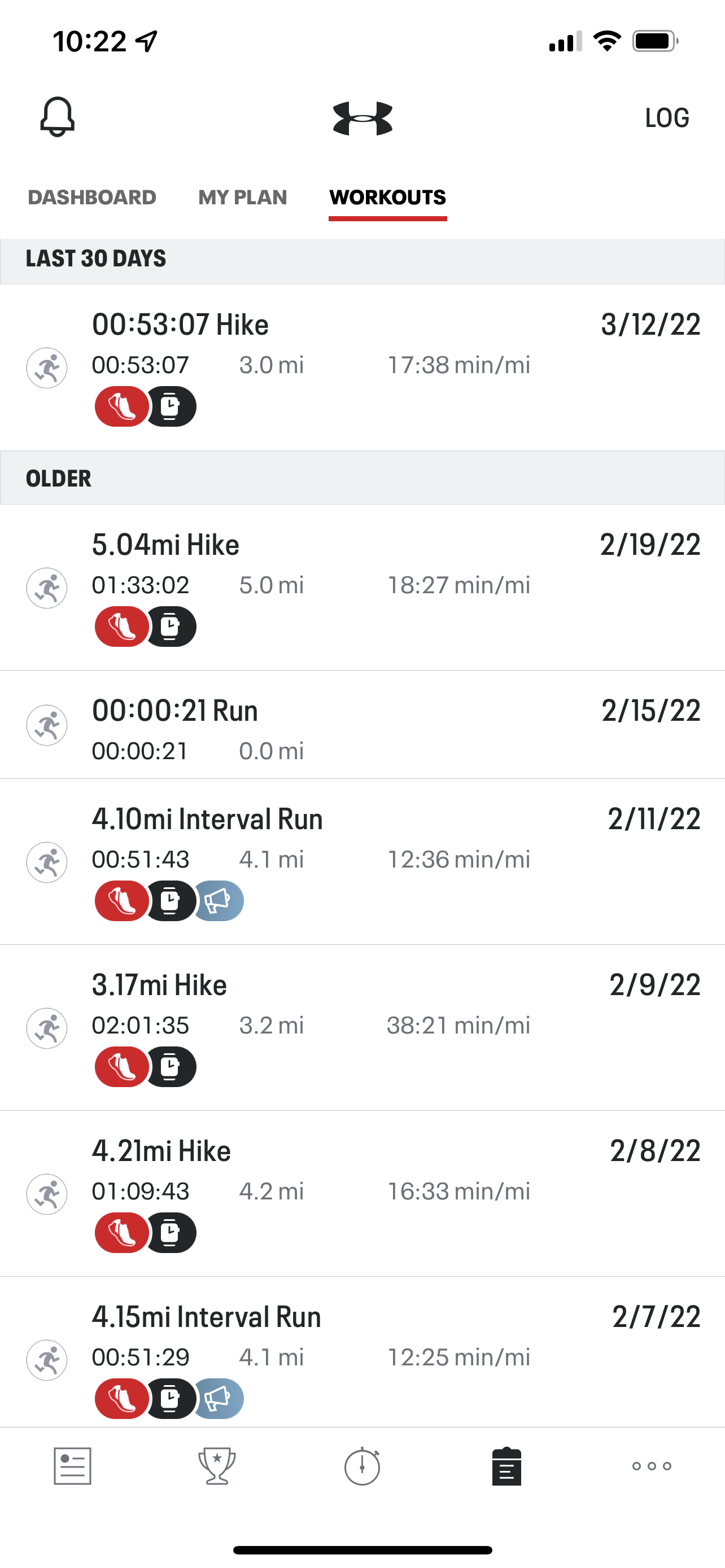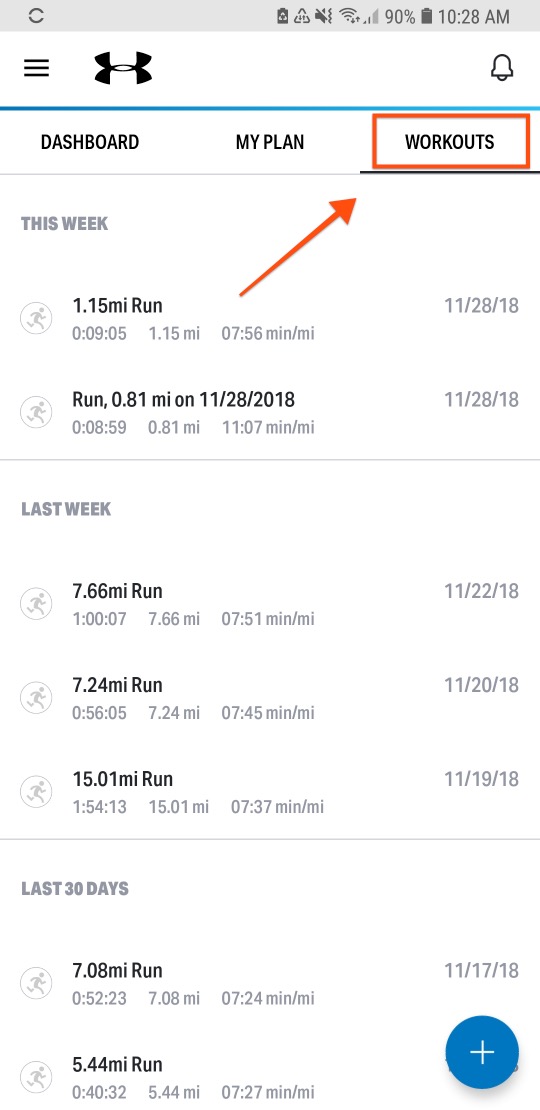 After selecting a workout from the list, you should be able to scroll up and down to view your route, average stats, weather information, courses, and gear. Scroll left-right to view all split data pertaining to your workout.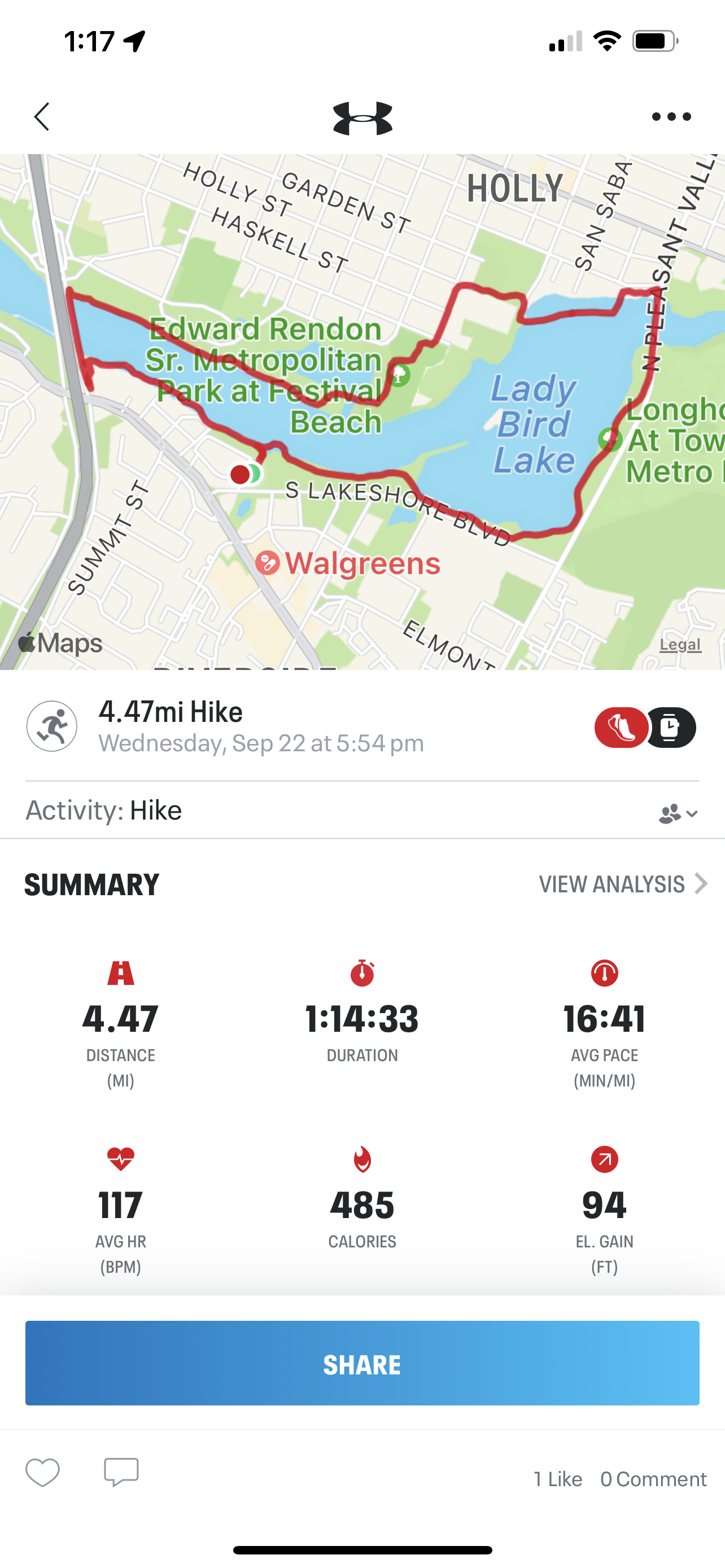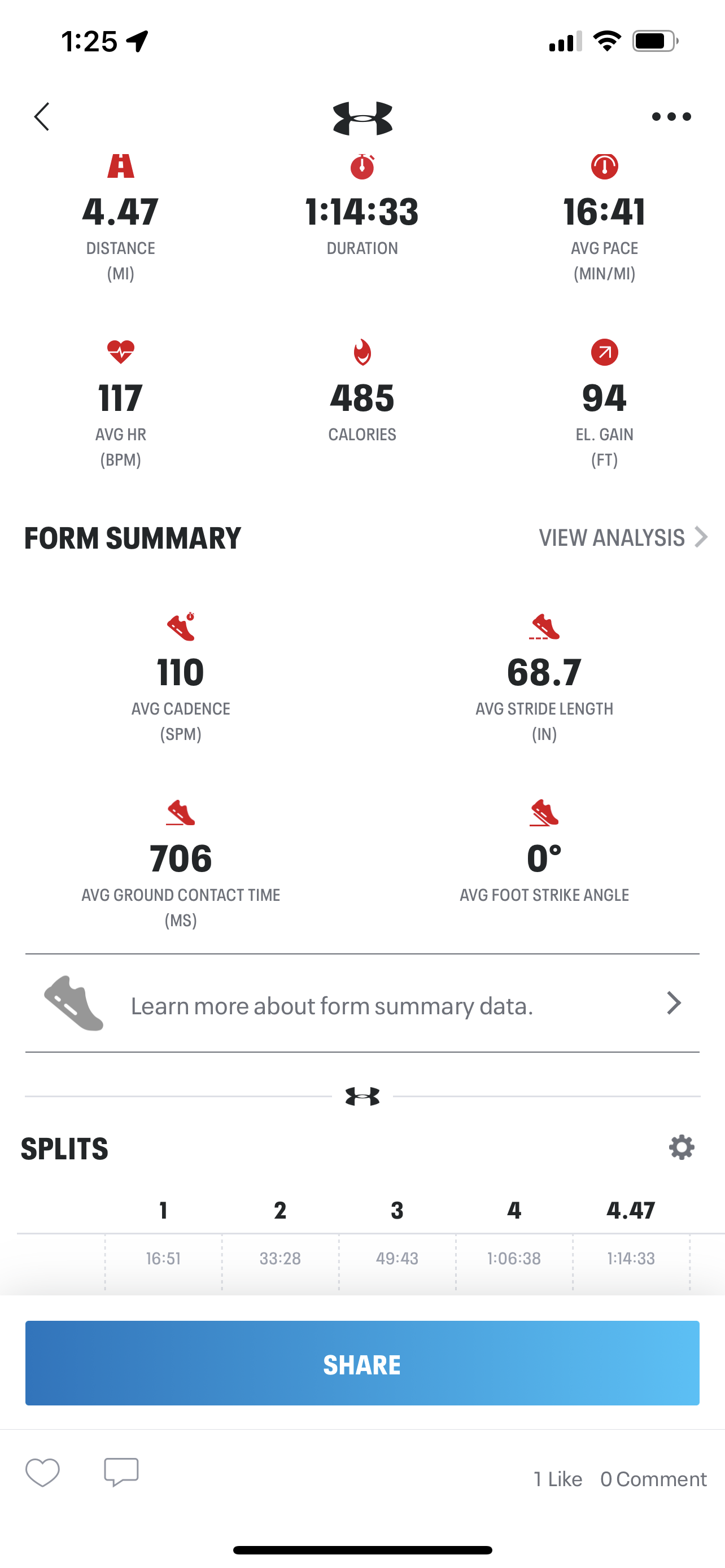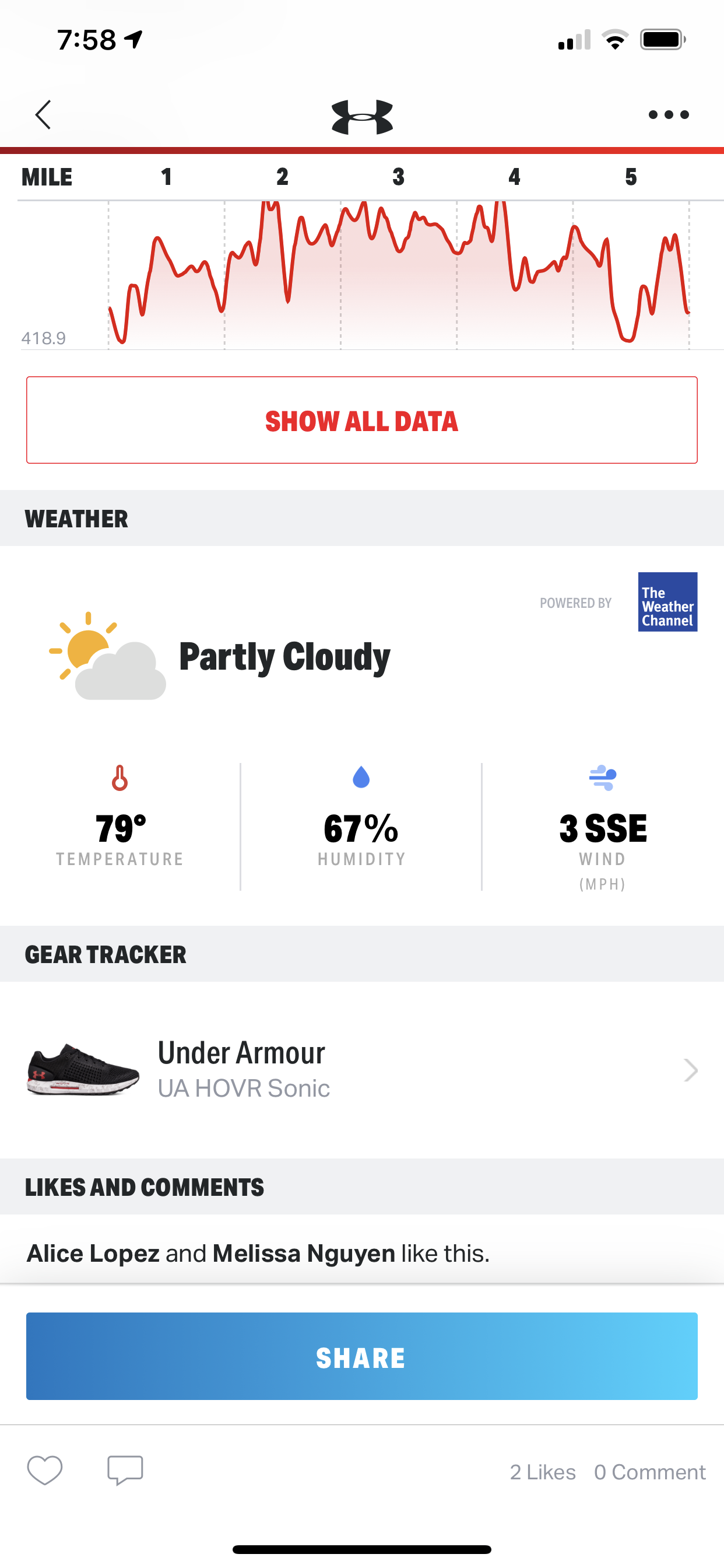 If a workout fails to sync or you cannot find it in your workouts list, check your Unsynced Workouts folder. To access, open the app's menu > select Settings > scroll to the bottom and tap "Unsynced Workouts." If any workout appears, tap once to re-attempt syncing. For more information, refer to our article Syncing Unsaved Workouts.
Analyze Workout
If the "Show All Data" button is tapped, graphs of sensor and recorded data can be seen as the workout progressed, including:
Pace and Elevation
Heart Rate and Elevation (if Heart Rate Sensor is connected during workout)
Cadence and elevation (if using UA Connected Footwear)
Heart Rate Zones (MVP only)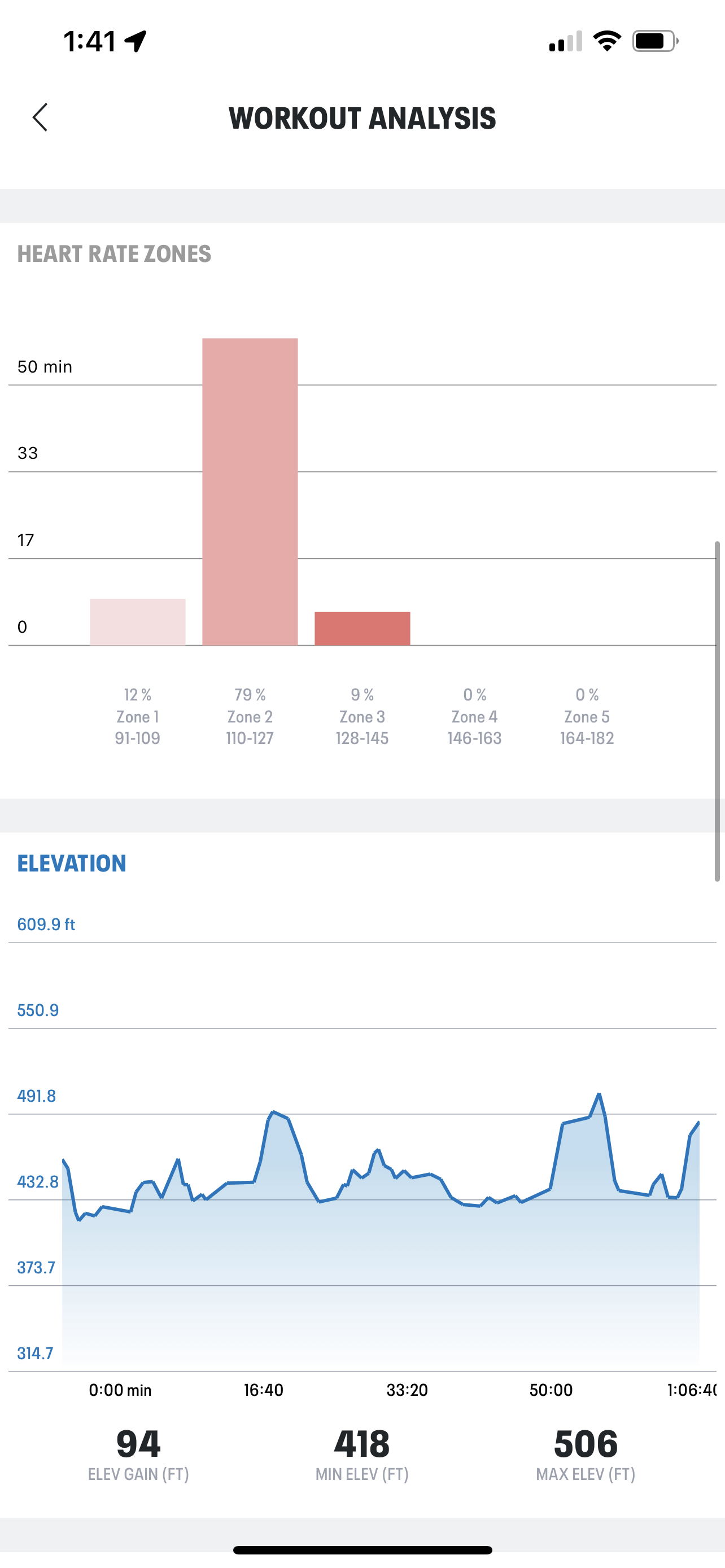 Viewing a Workout on Our Website
After saving your workout, and it has synced with our servers, a wide variety of information can be obtained by looking at your workout details. You will be able to see the following stats below (if applicable). Please note that HR Zone distribution graphs are only visible to paid MVP subscribers at this time.