If you elect to run with your UA Connected Footwear and a companion MapMy app, such as MapMyRun, you'll receive additional stats that can help improve your overall performance.
Stats recorded when running with UA Connected Footwear and your MapMy app include:
Map/route

Elevation

Cadence

Stride length*

Real-time pace from shoe sensor + average pace

Start/stop time

Duration

Splits
*only available with HOVR shoes.
How to Run with Your UA Connected Footwear + MapMy App
Once your shoes have been paired the first time, the app will automatically search for and attempt to connect to your shoes each time you open the app. While searching for your shoes, a red loading circle will appear around the shoe icon in the upper right, as pictured below. To ensure a successful connection, make sure your shoes are awake and nearby.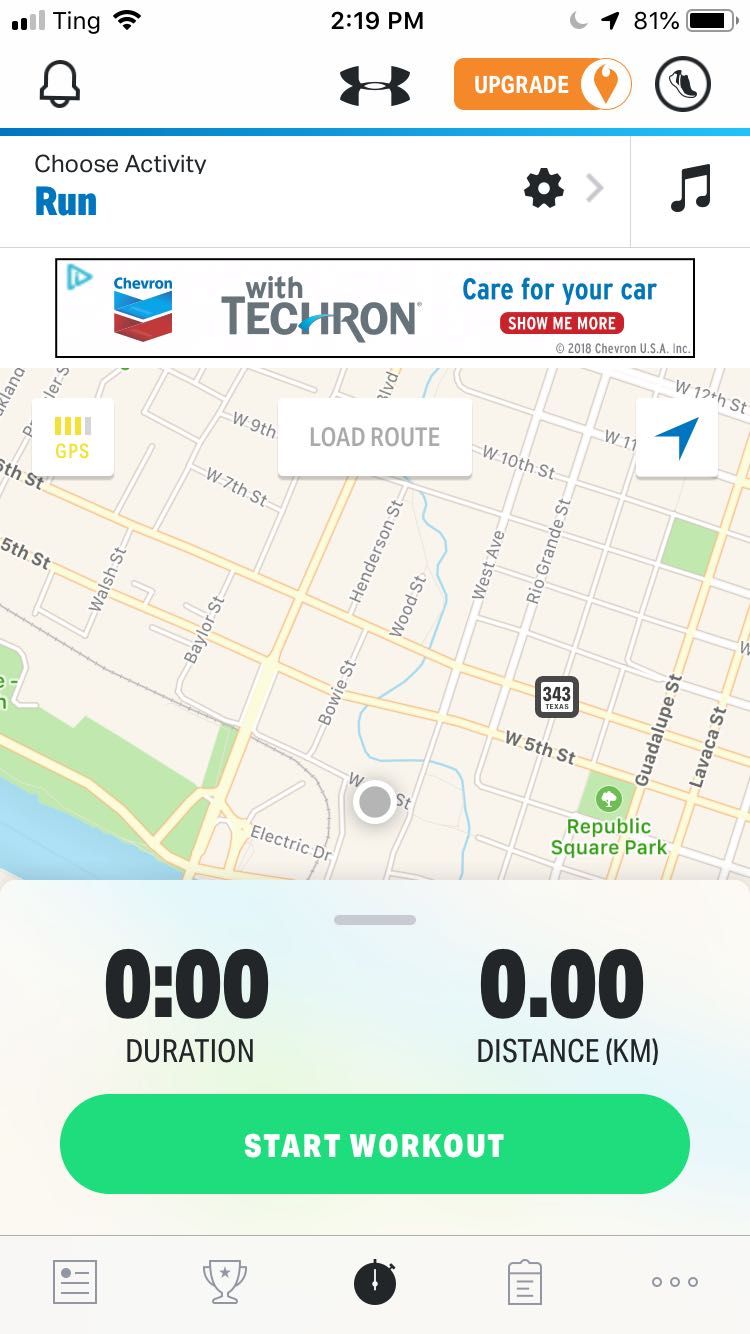 When your shoes connect to the app, a dropdown banner will briefly appear showing your shoes have connected. When it disappears, the shoe icon will have a green checkmark on it, as pictured below.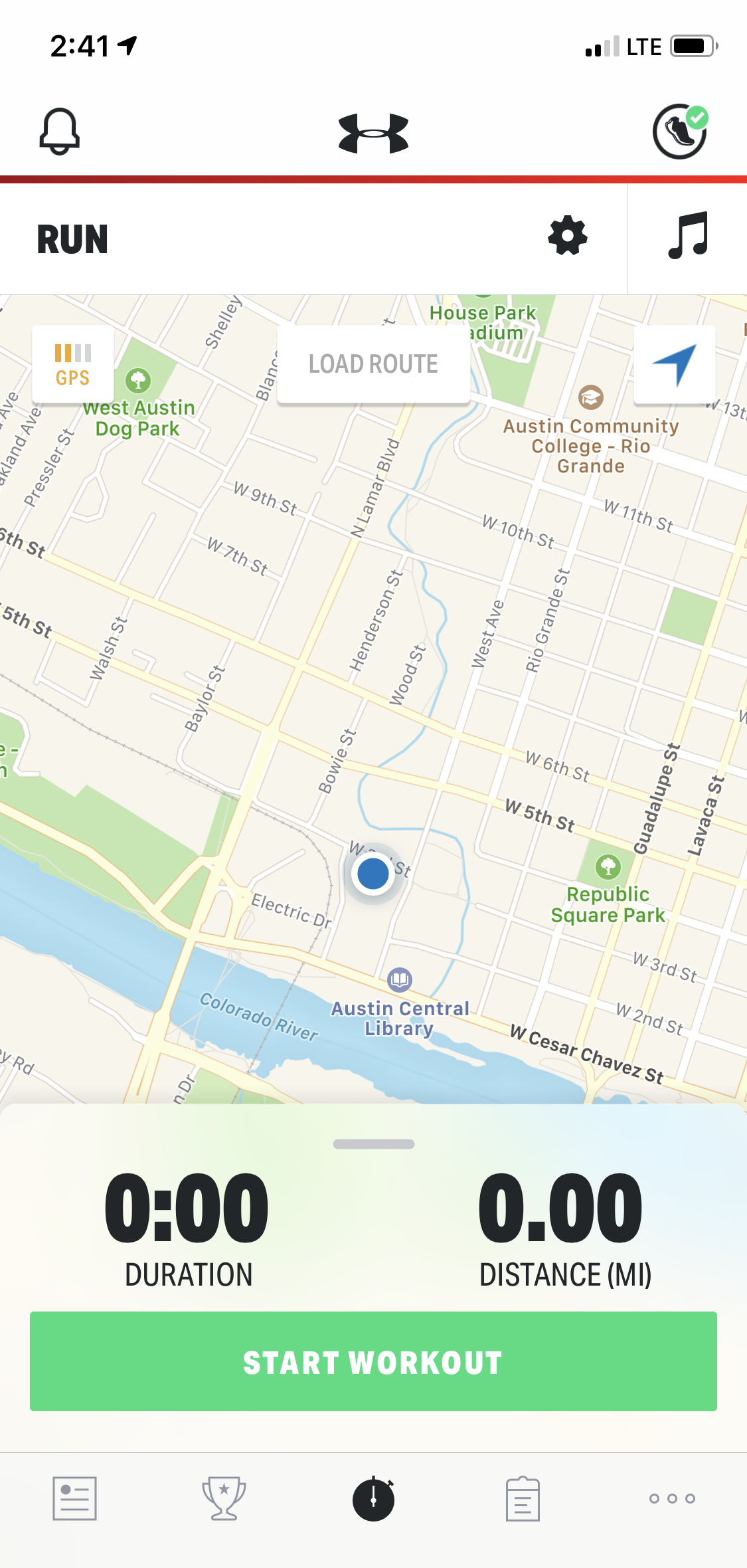 If the shoe icon on your Track Workout screen is missing the green checkmark, it means your shoes are not connected. Follow the tips outlined here to get your shoes connected to the app.
Before beginning a workout, make sure you have selected the correct activity type. The shoes can record any type of run/walk (indoor and outdoor); however, it's best if you select "Treadmill Run" or "Treadmill Walk" if working out indoors.
To change activity type, tap the settings cog in the upper right > tap "See More Activities" > tap "All" > tap the magnifying glass > type your desired activity type and tap it. Note that this will remain your activity type for future workouts until changed by you.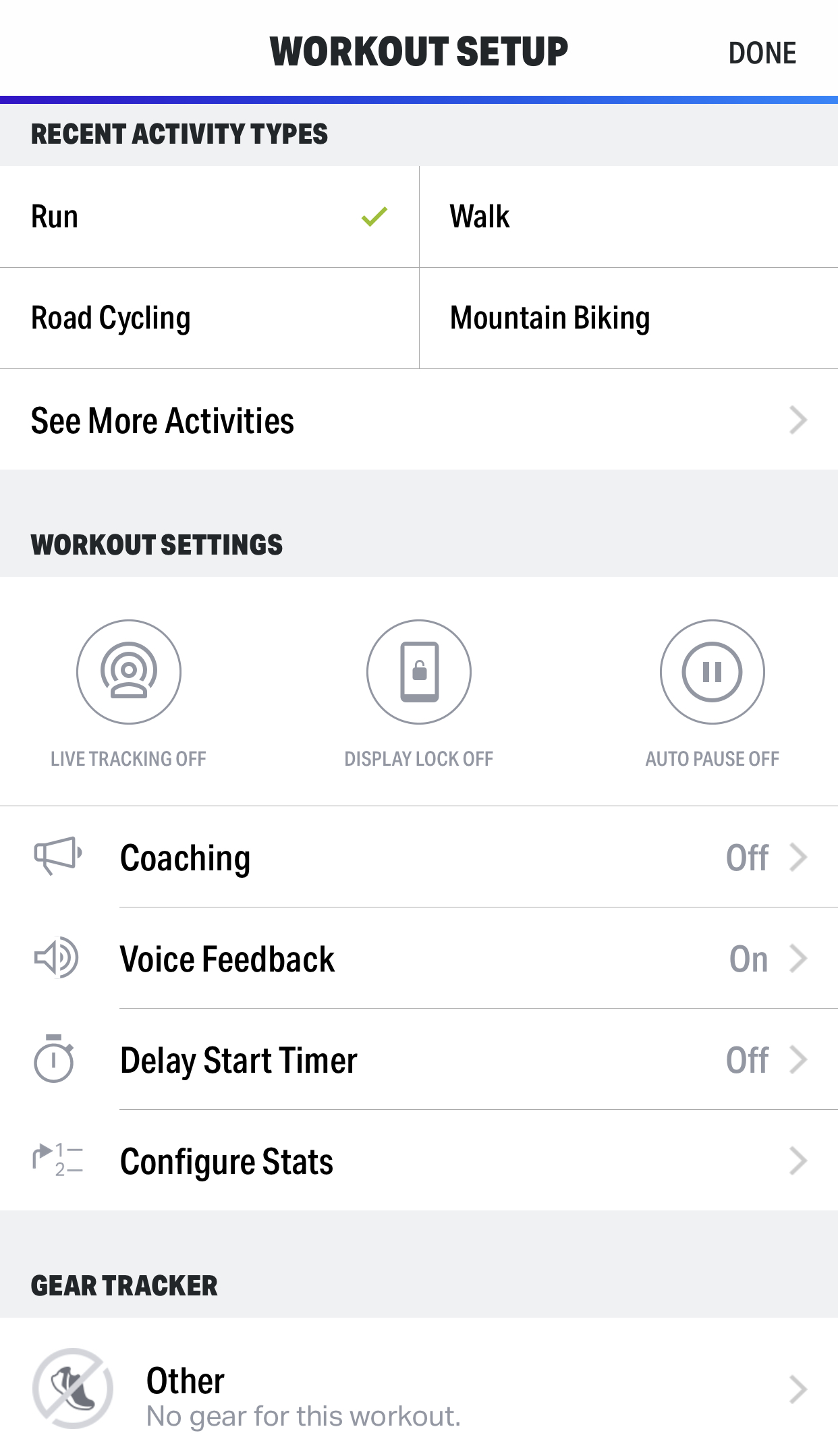 You can also enable/disable pertinent workout settings, such as Voice Feedback, Auto-Pause, Delay Start Timer, Coaching (MVP only), and Live Tracking (MVP only) from the Workout Setup screen.
Once your workout is set up correctly, you can tap the "Done" icon (iOS), or the back arrow (Android) to return to the Start Workout screen. Tap the green "Start Workout" button to begin recording a workout.
To end your workout, first, tap "Pause Workout" and then press the "Hold to Finish" button for a few seconds, until the red circle is completed. After finishing a workout, a workout cannot be resumed. Lastly, customize your workout post and save it!
Viewing Workouts
Once you've completed a workout in your Connected Footwear, you can view it by opening the MapMy app and accessing your Training Dashboard or Activity Feed.
On iOS, tap the "Training" icon in the bottom navigation bar. On Android, open the app's Menu by tapping the icon with three horizontal bars in the upper left corner of the app, then select "Dashboard" from the list.
Android iOS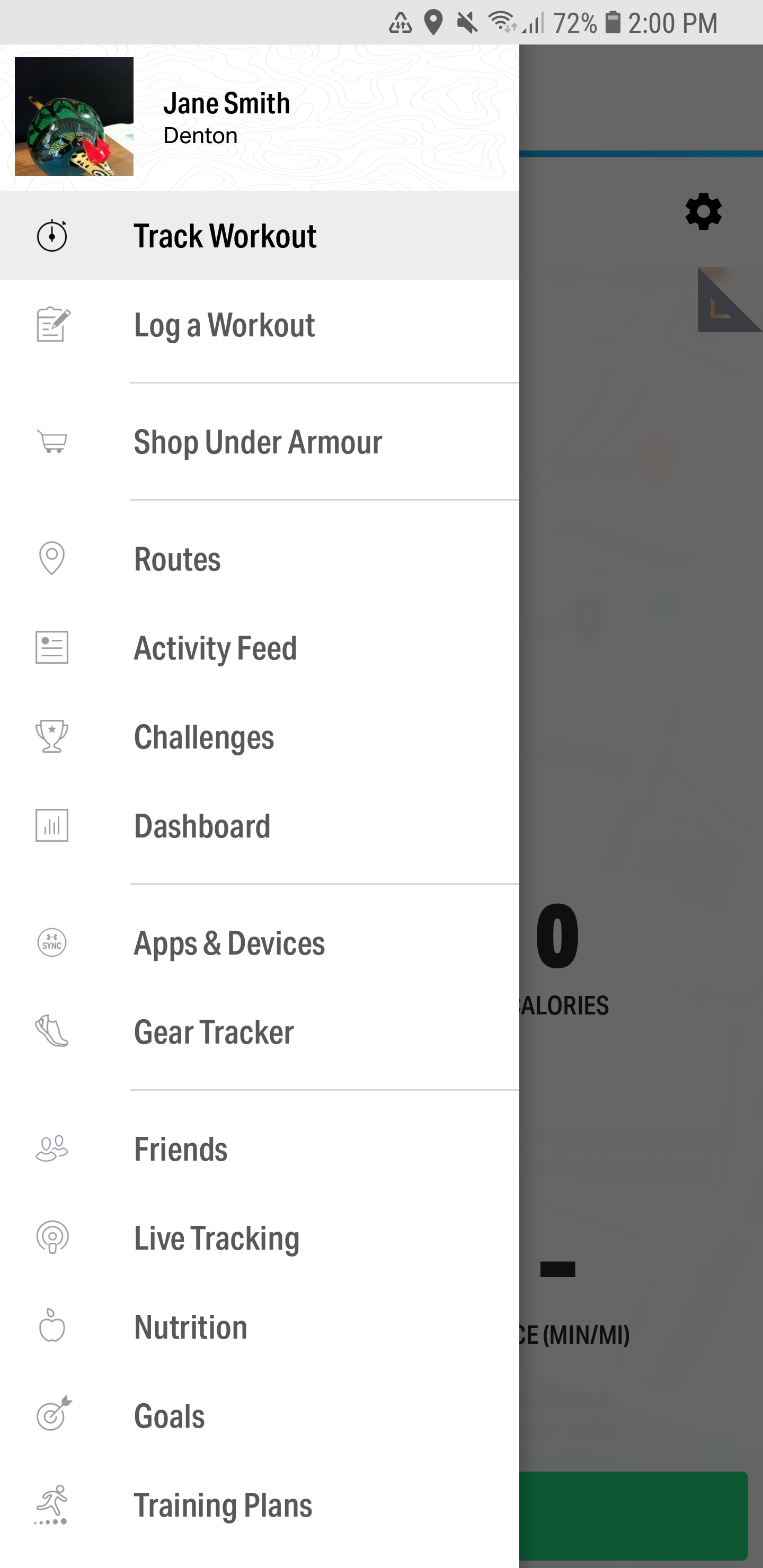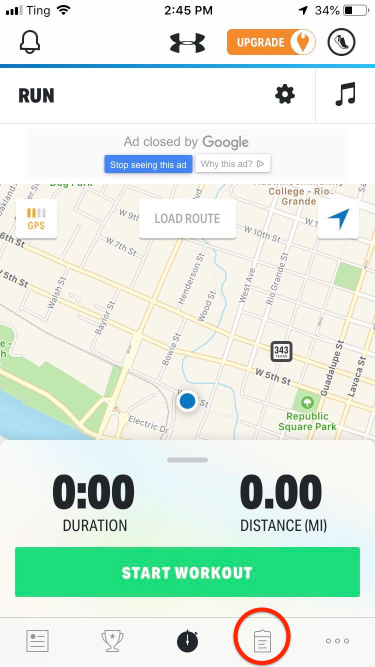 From the Dashboard, tab over to your Workouts list. All workouts recorded with your Connected Footwear are indicated by a red shoe icon, as seen below. Tap on a workout to view details.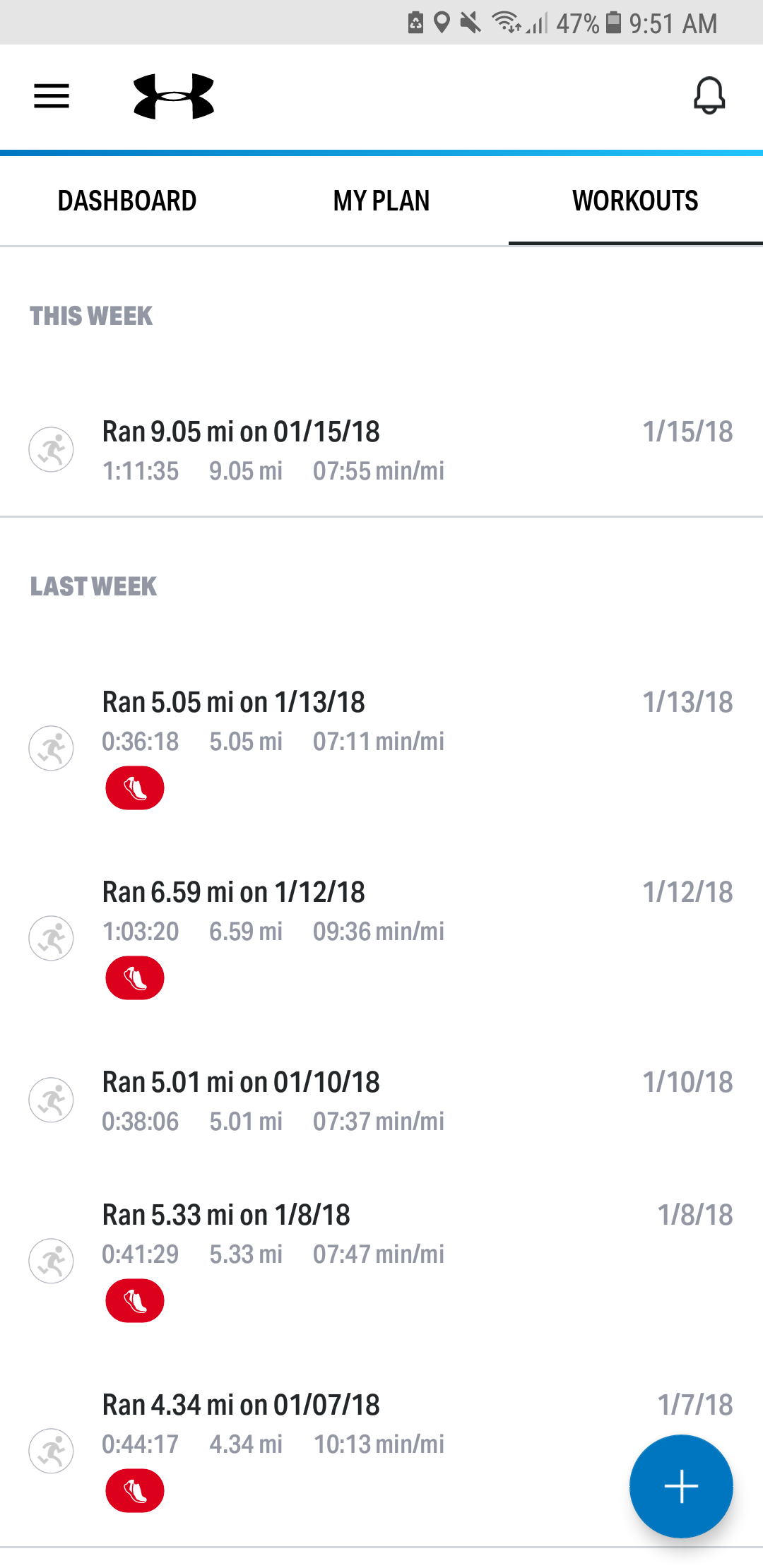 .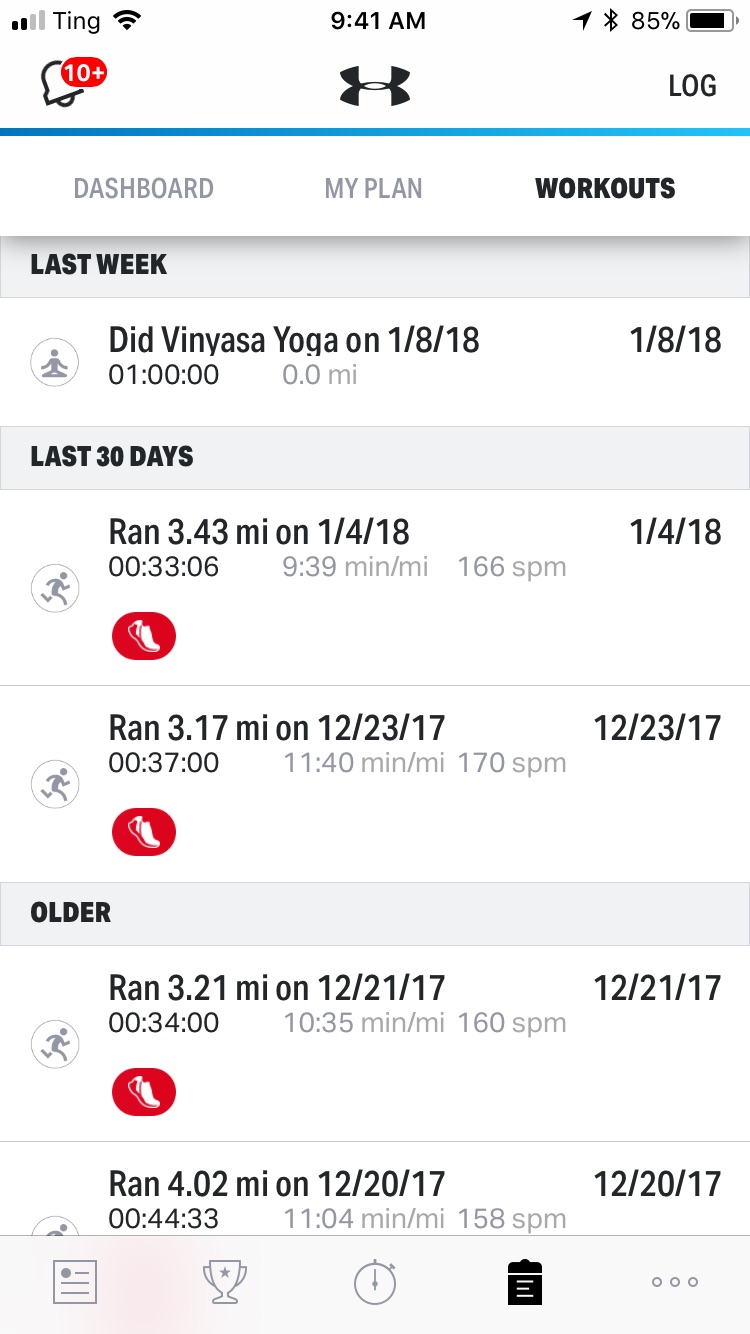 Scroll down to see the full workout details. For longer workouts, you can scroll horizontally over Pace, Stride Length, Cadence, and (if applicable) Heart Rate bar charts to view data across all splits.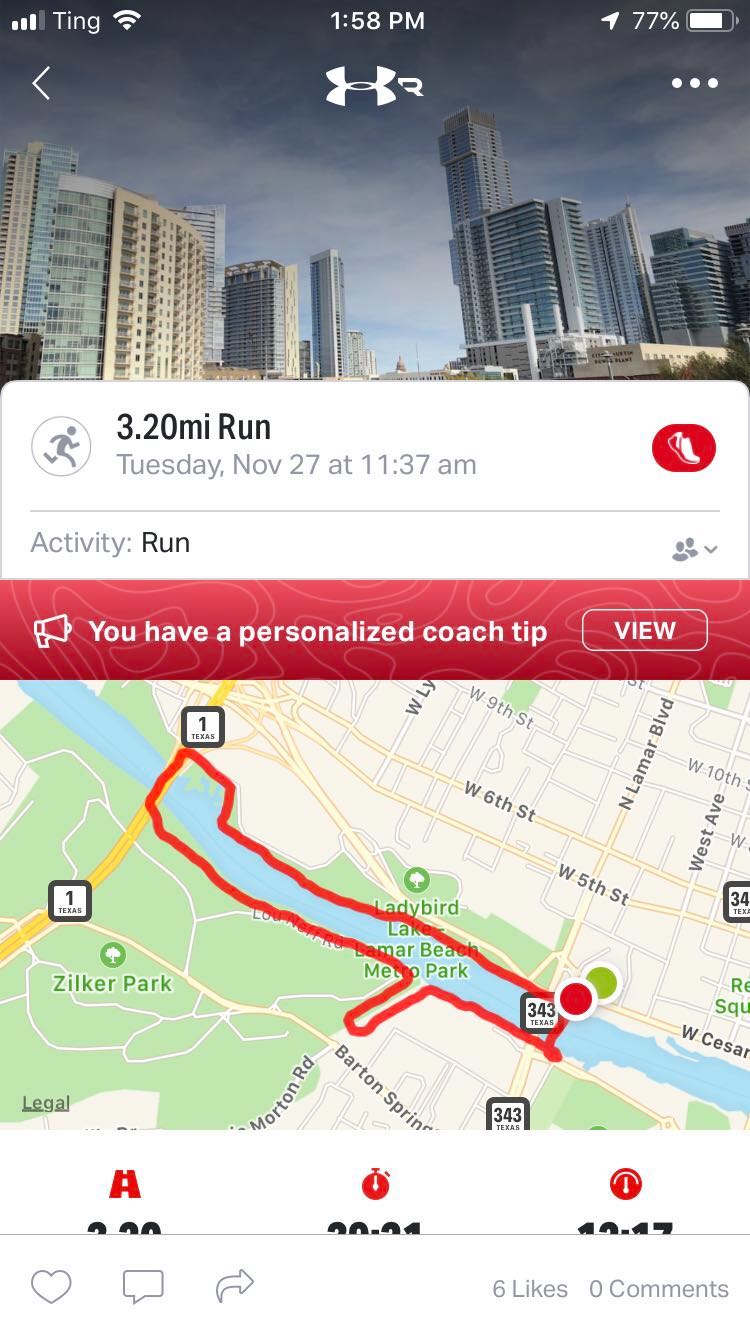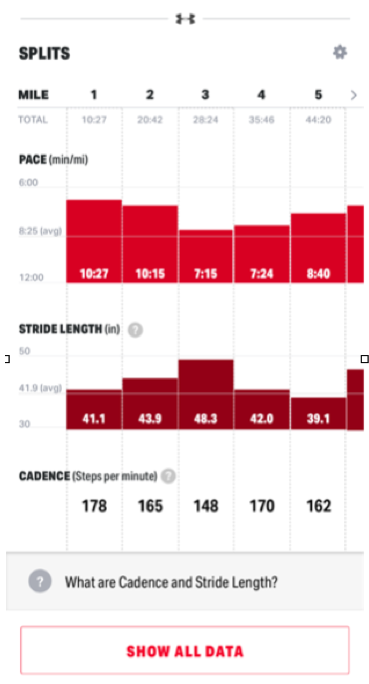 Tap the "Show All Data" button to view additional data, such as elevation, pace vs. elevation, and cadence vs. elevation graphs. Heart rate graphs will also appear here if recorded with the use of an external heart rate monitor.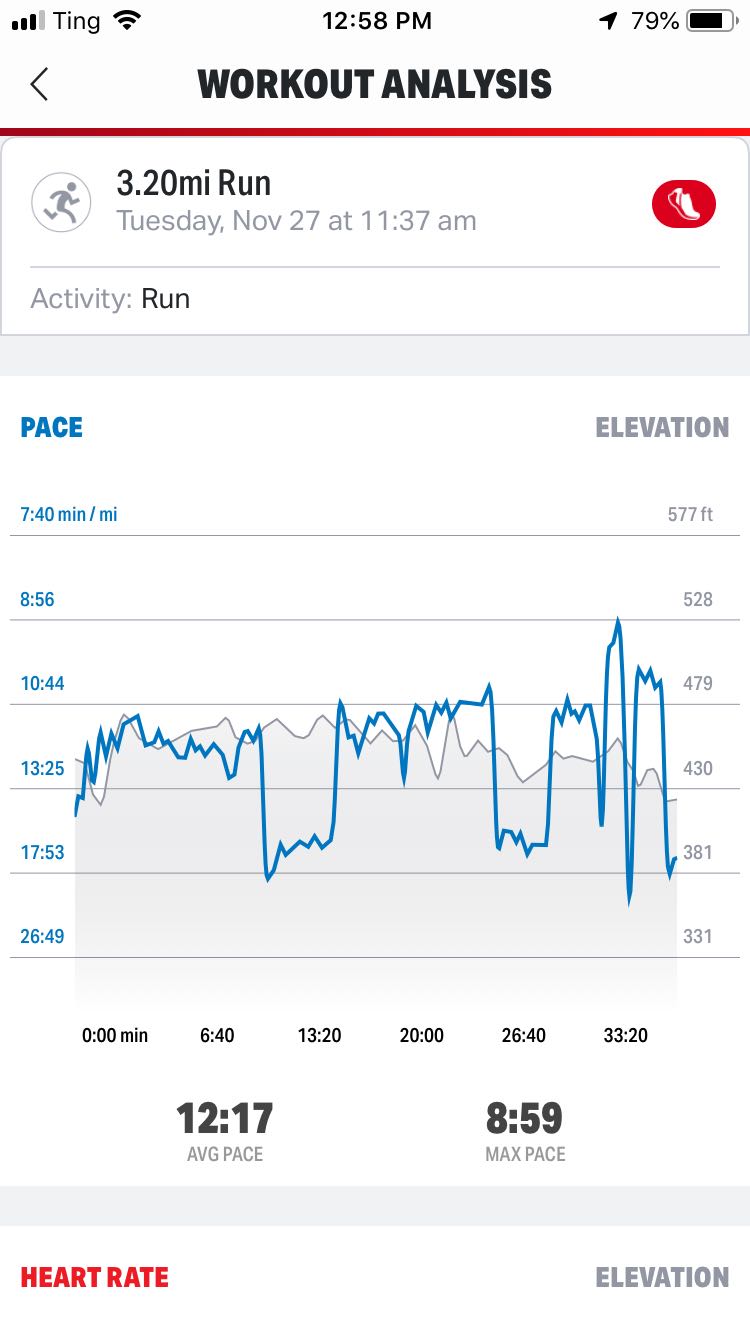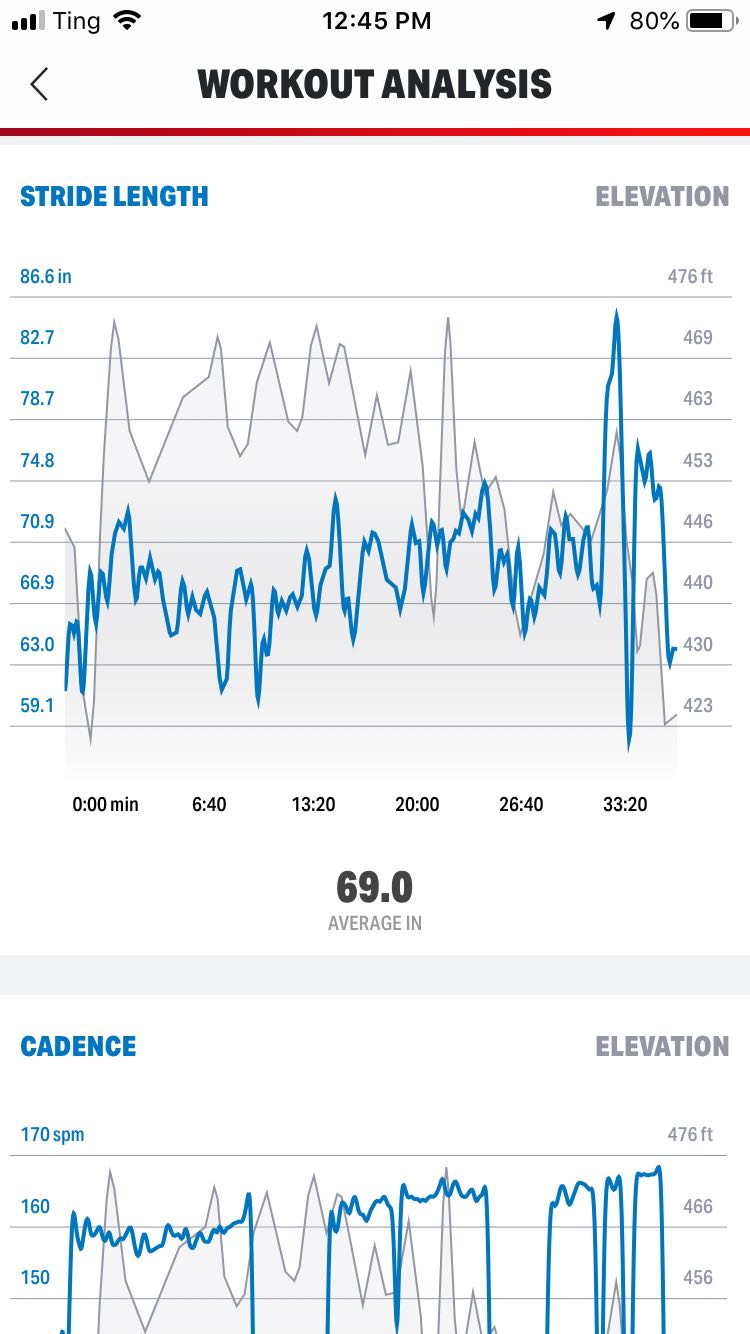 FAQs
What is cadence and what does it measure?
Cadence measures steps per minute, or how often your feet hit the ground. There is no one right cadence, but generally less experienced runners have a cadence that's too low.
What is stride length and what does it measure?
Your stride length is the distance between two consecutive steps of the same foot. Tracing your stride length can keep you from "overstriding," which is often linked to injury. Most beginner runners have a stride length that's too long.
What is a Gait Coaching tip?
We use Stride Length and Cadence data recorded by UA Connected Footwear to help improve athlete performance via a feature called Gait Coaching. You can learn more about Gait Coaching here!
Can I run without my phone?
Yes, but the workout will not have a map of your route or any cadence data. To learn more about how to run untethered, check out our Help Center article on Running Without Your Phone.