If you have an iPhone 5s or later, you can link the iOS Motion Sensor to the MapMyFitness app to view your daily steps. You may need to enable the iPhone Motion Sensor from within your phone's settings, as well as within the MapMy app.
To do so, first, open your phone's settings > tap Privacy > Motion & Fitness > make sure "Fitness Tracking" is toggled "on."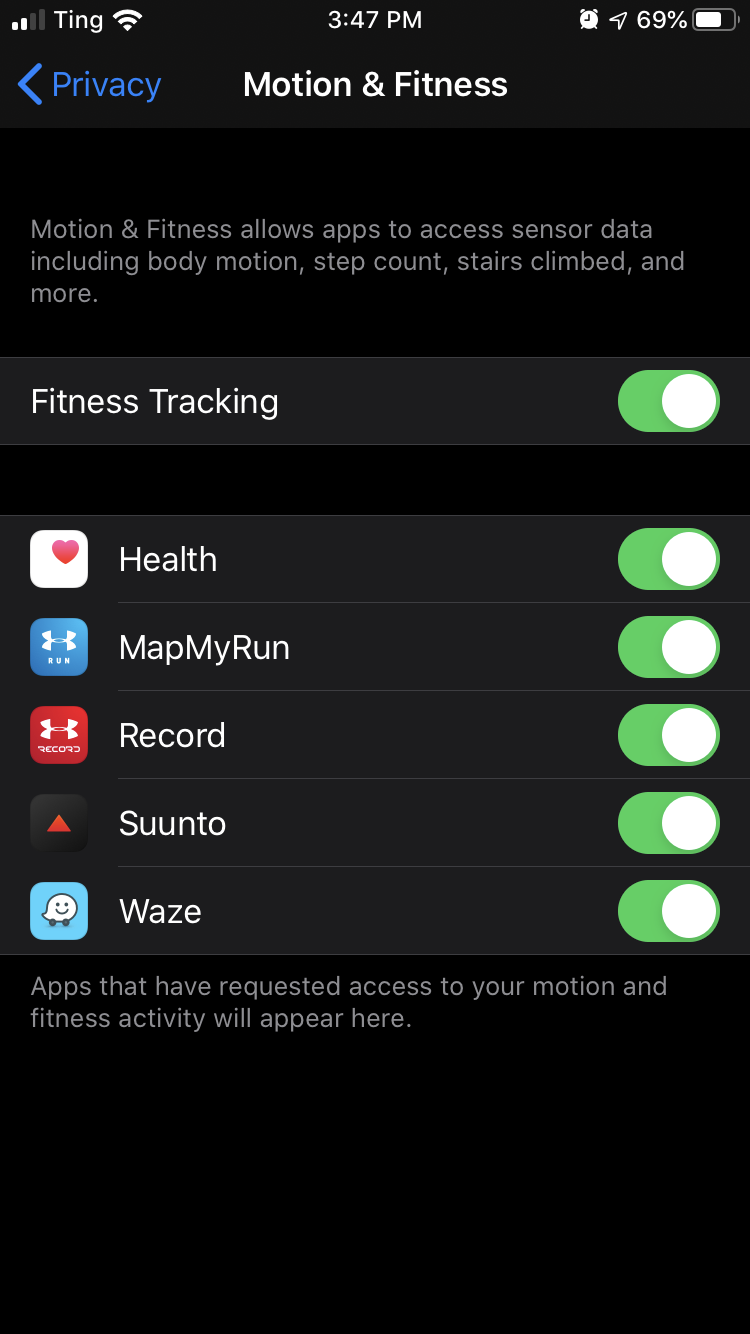 Next, open the MapMy app and access the menu by tapping the three dots in the lower right of the Track Workout screen, then select "Apps & Devices" from the menu > tap "iPhone Motion Sensor."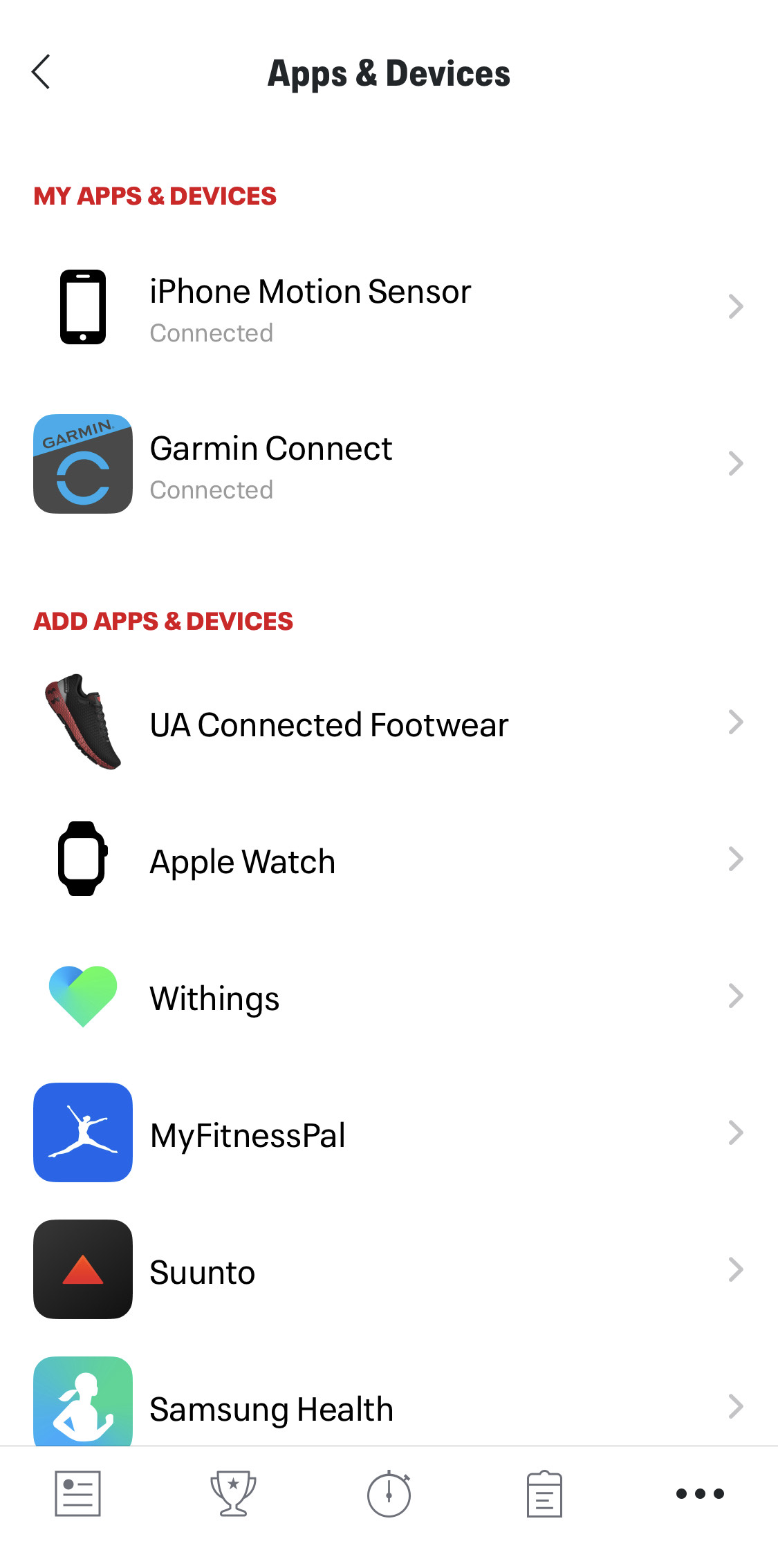 Toggle on "Motion & Fitness" and "Location"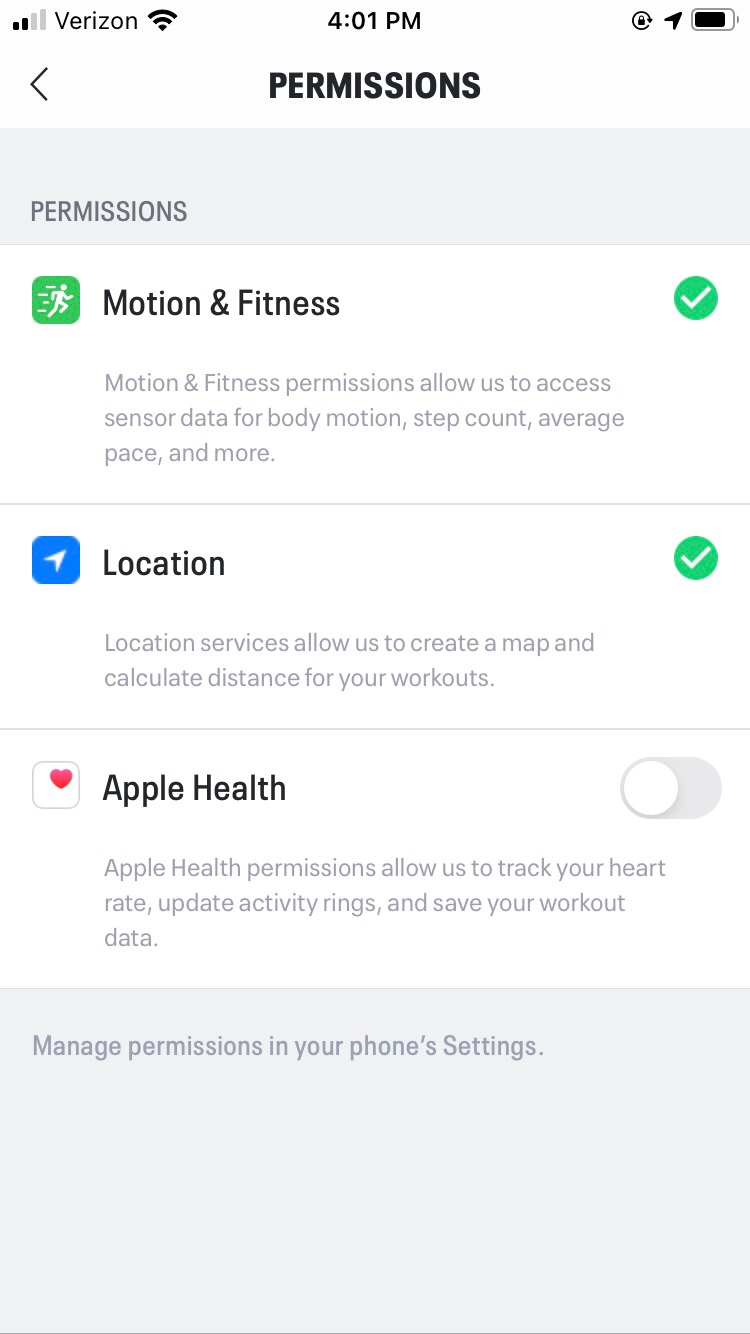 If you have connected more than one device or account that tracks steps, the app will direct you to the Manage Data Sources page and prompt you to confirm your preferred sources.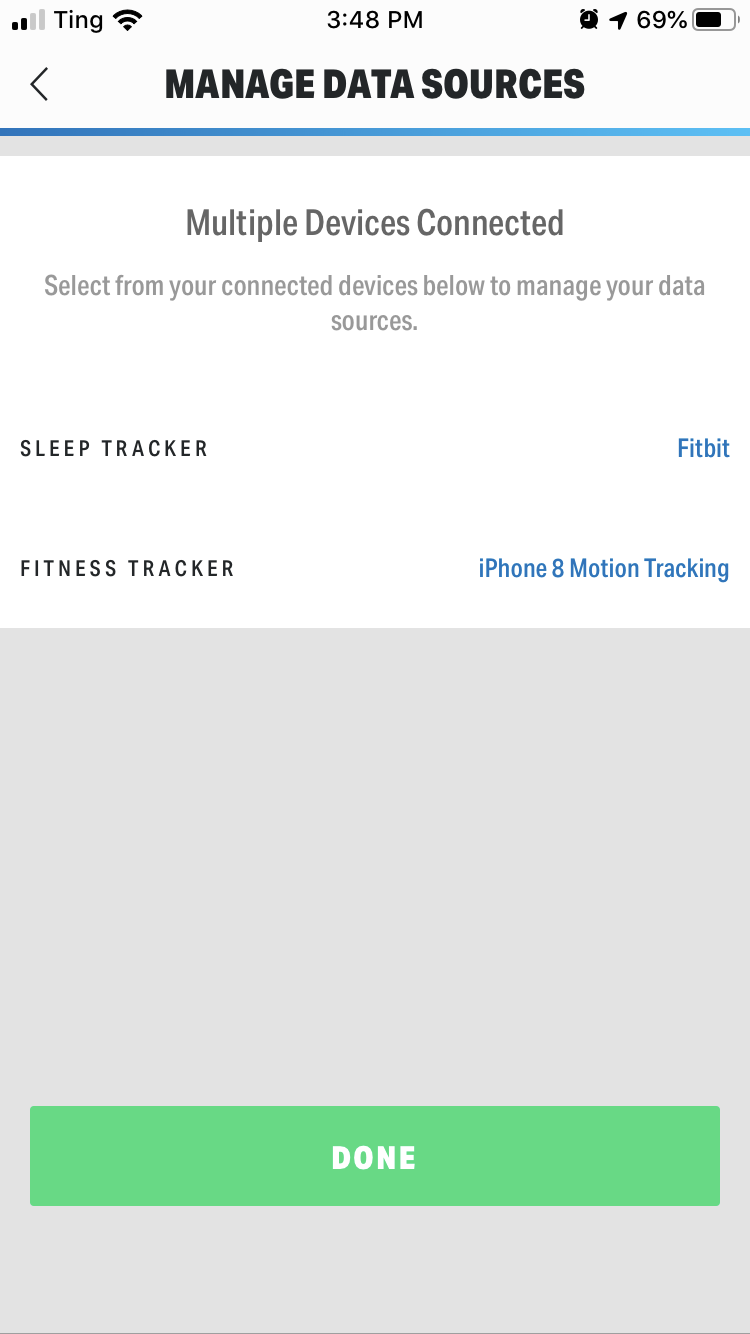 Once connected and prioritized as your step source, MapMy will import the steps tracked by your phone and display them in the 24/7 tab of your application and on our website.
Frequently Asked Questions
Why are my steps being doubled?
You may need to go to your data sources and select which device or app you prefer to record your step data. To do so, go to the "Apps & Devices" tab and press the gear icon located in the top right-hand corner. From here you will have the option to select which device or app you want to track your steps, sleep, etc.
How does enabling iOS Motion Sensor tracking improve distance measurements for my workouts?
If you choose to enable MapMy permissions for iOS Motion Sensor, in addition to getting daily steps, we can leverage this data to validate GPS tracking of distances, as well as fill in gaps between GPS data points, if you ever go out of network or lose signal during your workout.