Following the instructions below will completely and permanently remove your profile, activity, and presence from MapMyRun, MapMyWalk, MapMyHike, MapMyRide, and UA Record simultaneously.
Please note that you will need to know your password in order to complete this process. If you do not know your password, you can reset it by entering your account email here.
MVP members will also need to ensure subscriptions are canceled prior to deleting an account. To learn how to cancel, click here.
Mobile App
To delete your account on our mobile app:
Open your MapMy app > access the Menu > scroll down to select "Help" > choose "Delete Account" > enter your password > choose "Continue".
If you do not know your password, there is a "forgot password" link at the bottom of the page.
iOS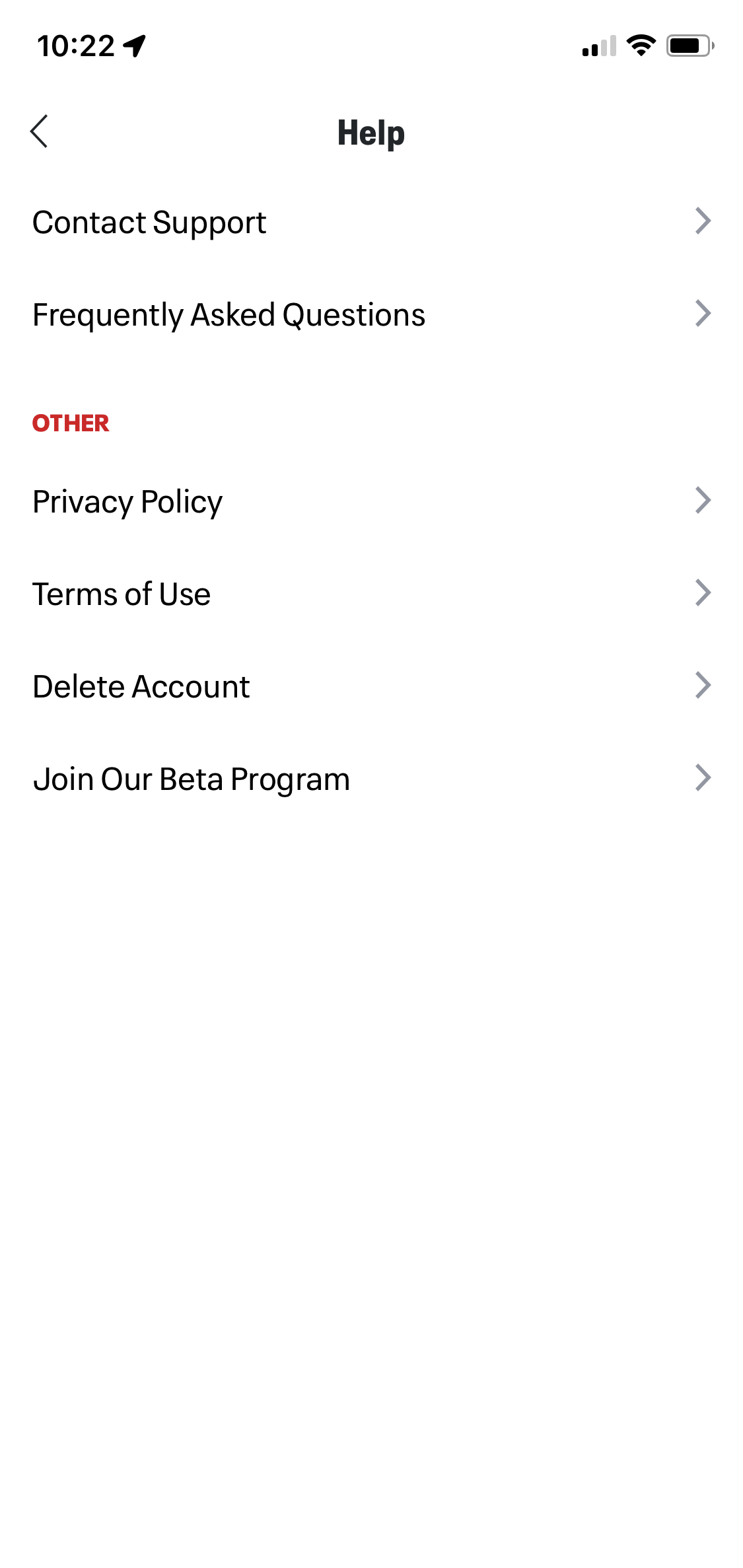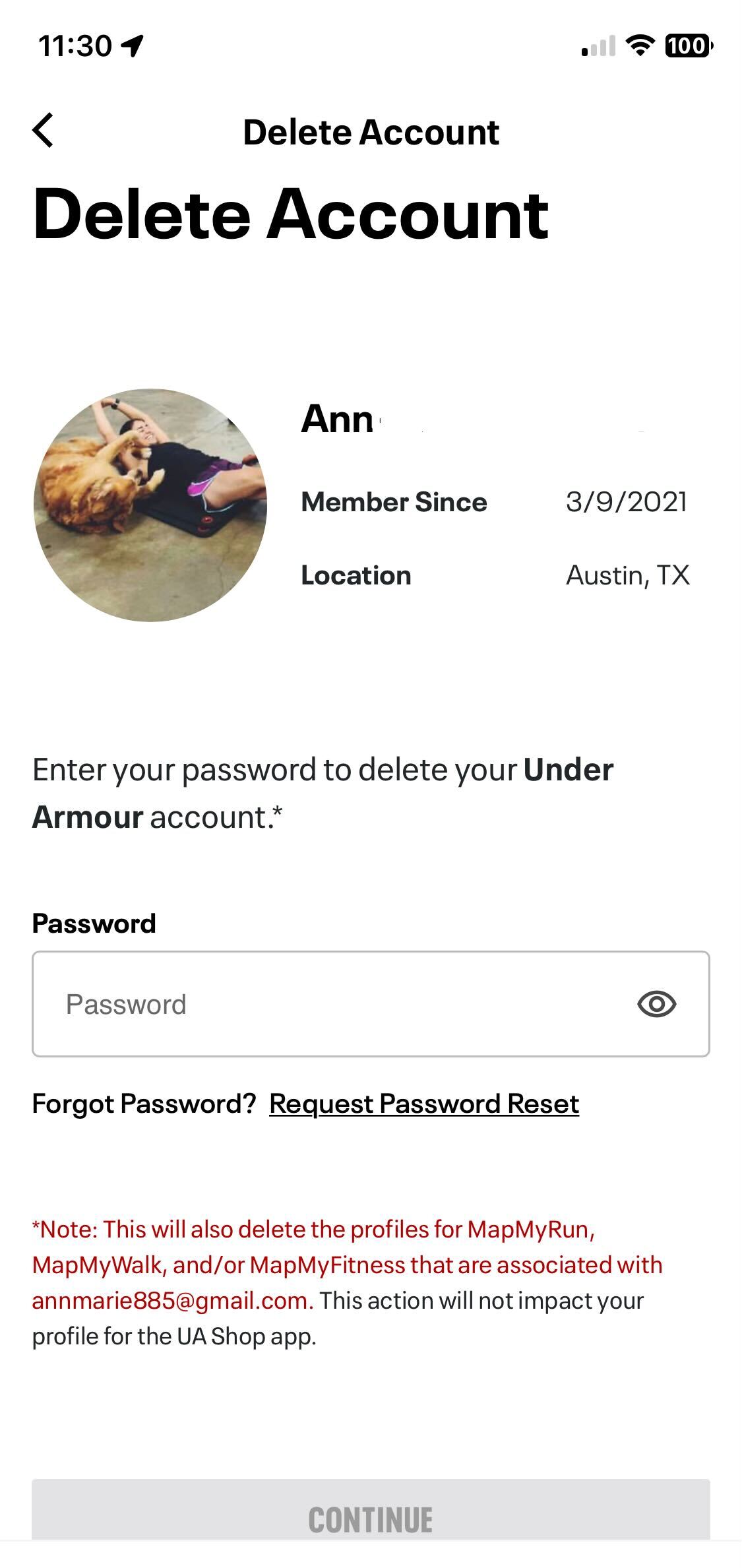 Android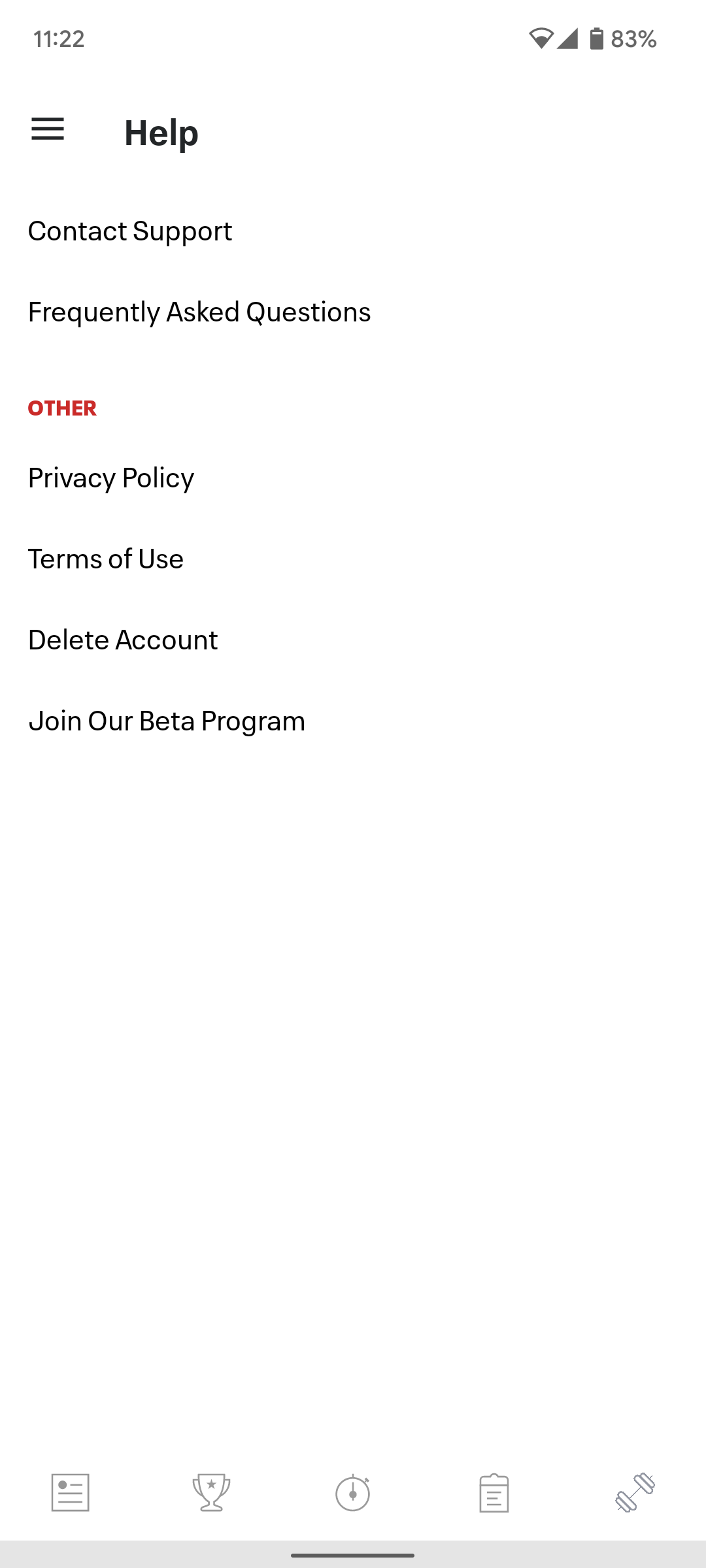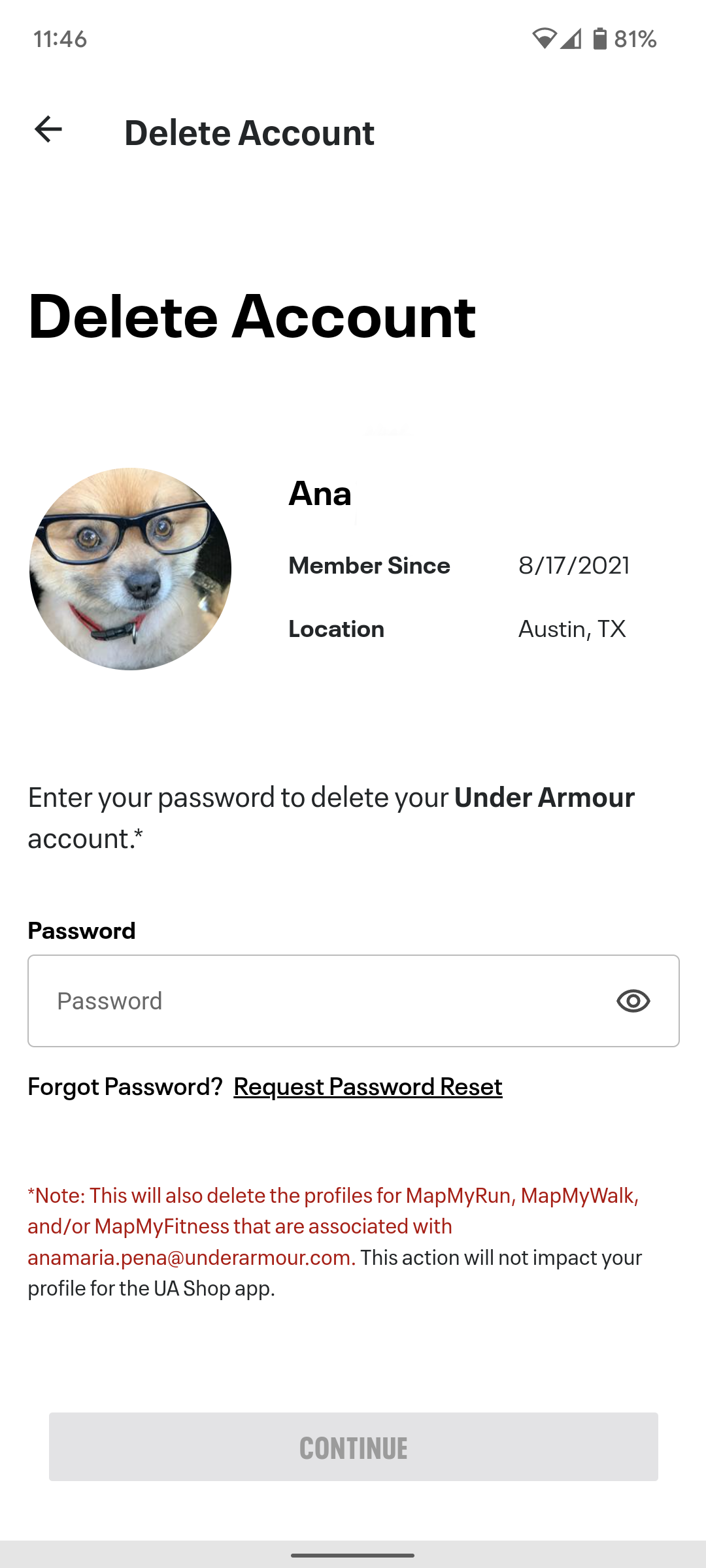 Finally, delete the app from your mobile device.
Website
To delete your account on our website:
Log in to www.mapmyfitness.com > hover your mouse over your photo in the top right corner > select "Settings" > visit the "Account Settings" tab on the left > click "Delete Account" at the bottom of the page.
Input your account password and select Continue. If you do not remember your password, or if you log in with Facebook, you can request a password reset through the Forgot Password link above the Continue button.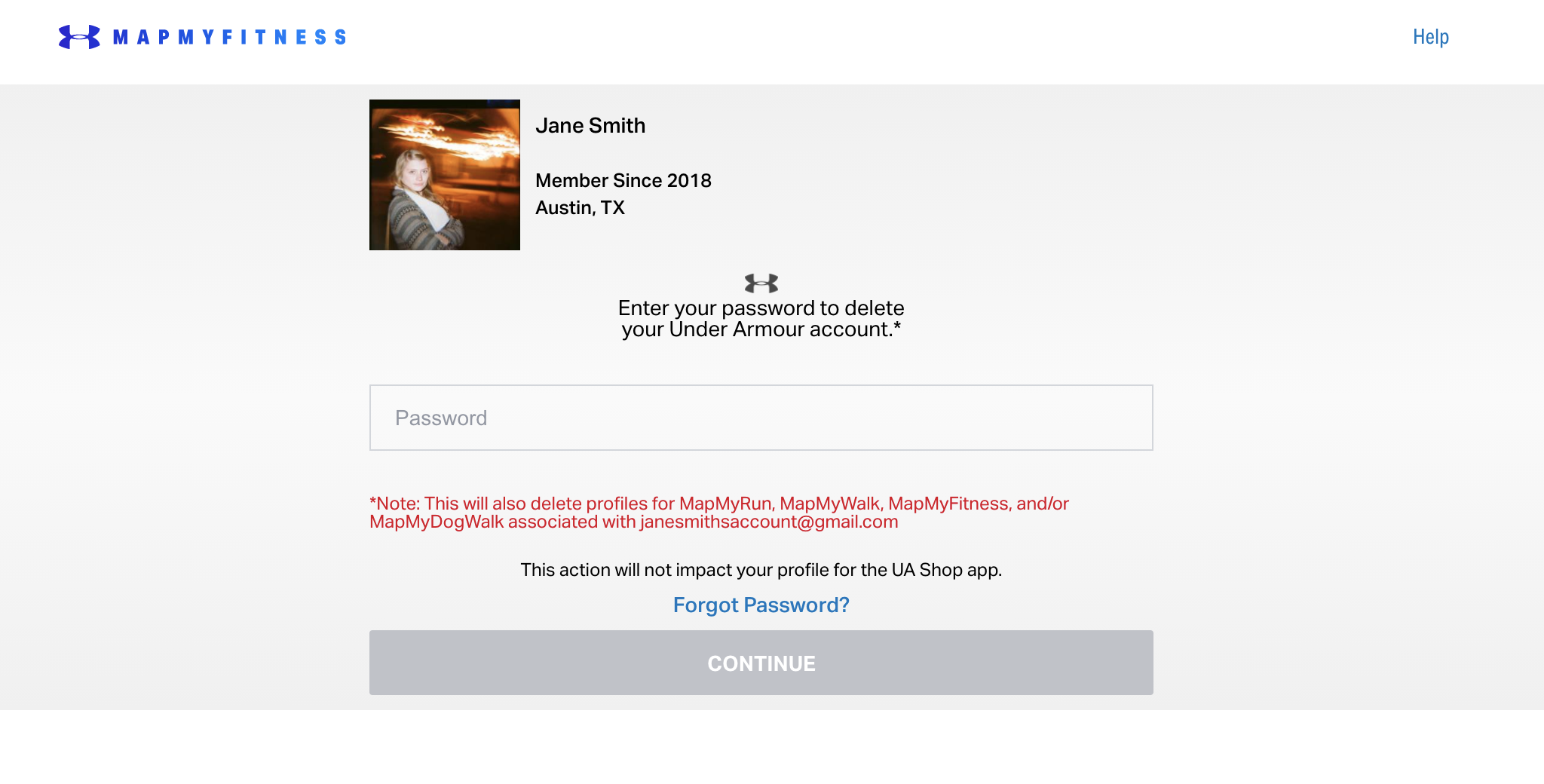 Check all three boxes to continue. Click Delete Account to permanently remove your profile and information.

We are going to miss you, but realize that sometimes you need a little break to rest. We hope to welcome you back to improving your overall fitness and happiness with our products soon!
FAQs
Why am I still being charged for a subscription after I deleted my account?
Deleting an account does not result in the cancellation of subscriptions made through the iOS app/ iTunes/ Apple's App Store. In those cases, you must visit iTunes to cancel the subscription separately. Instructions for this can be found here.
How do I delete my account if I log in or authenticate with Facebook?
If you normally sign in with Facebook you will need to go through the password reset process in order to delete your account. Doing so will effectively create a password for your account, which you can then use to complete the deletion process.
You can request a password reset by clicking here and entering the email address associated with your account.
My password reset email never arrived, so I can't delete my account. What now?
Your account may exist under a different (old, forgotten, inaccessible, or mistyped) email address. Send us a support request via the link below and we can help!
Still having difficulties deleting your account? Please submit a support ticket here and one of our agents will be in touch soon!