Getting Started
To link Garmin Connect from our website, visit the Connect Accounts & Devices page.
To connect your Garmin and MapMy accounts from our mobile applications, open the MapMy app and access the menu by tapping the three dots in the lower right of the Track Workout screen (iOS), or tap the three horizontal bars in the upper left (Android). Select Apps & Devices from the menu.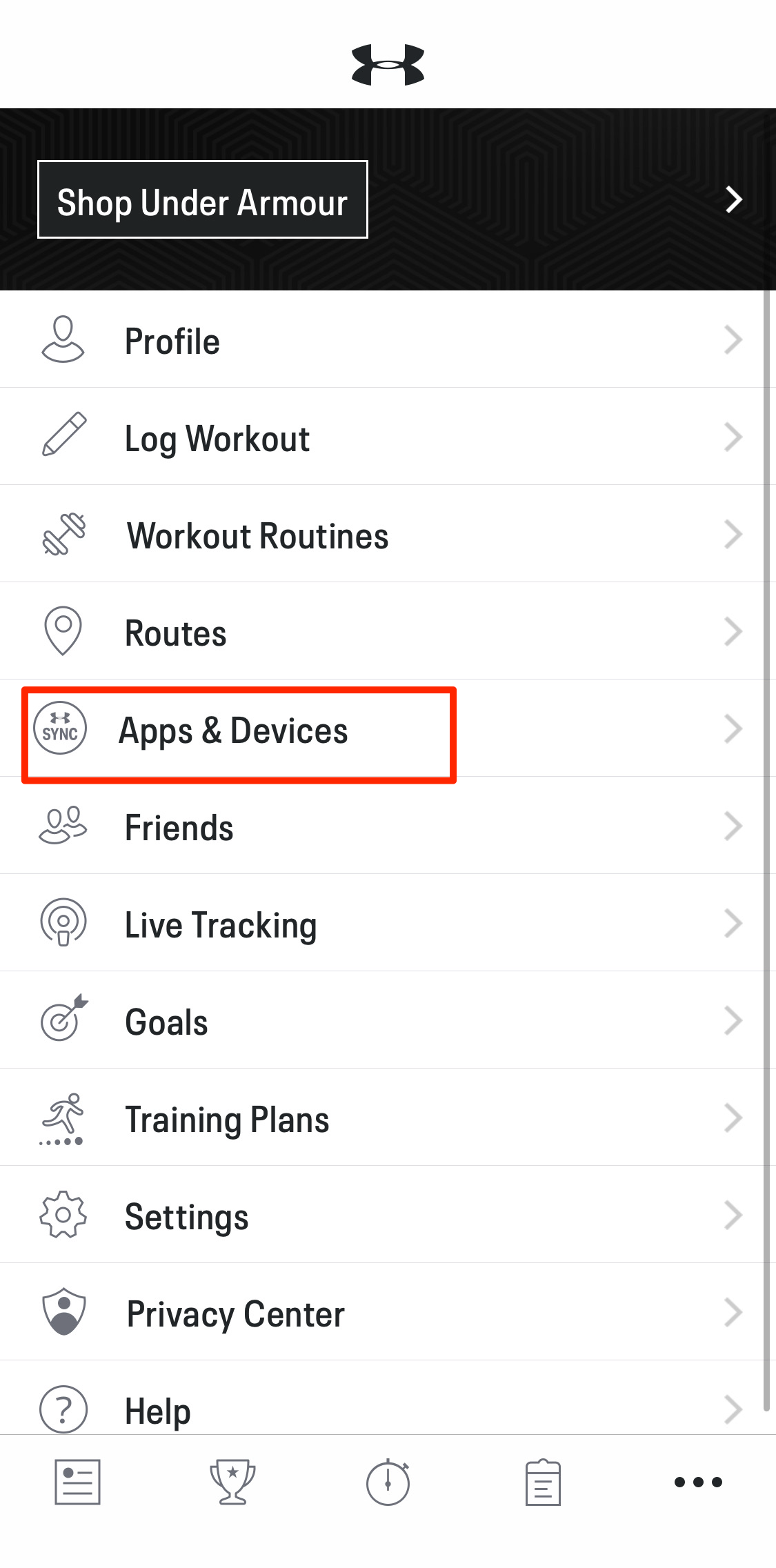 Tap "Garmin Connect"

Click connect to login with your Garmin Connect credentials and authorize the connection.

Once connected, MapMy will automatically receive the following workout information from Garmin Connect accounts:
Workouts
Routes
Splits
Heart Rate
Speed & Cadence
Power
Form Coaching for Garmin
Garmin users can now sync their runs to MapMy and receive post-workout Form Coaching tips based on their workout data.
Eligible Garmin workouts that have synced to MapMyRun will have a red banner appear in the workout summary. Tap "View" to see your personalized coaching tip.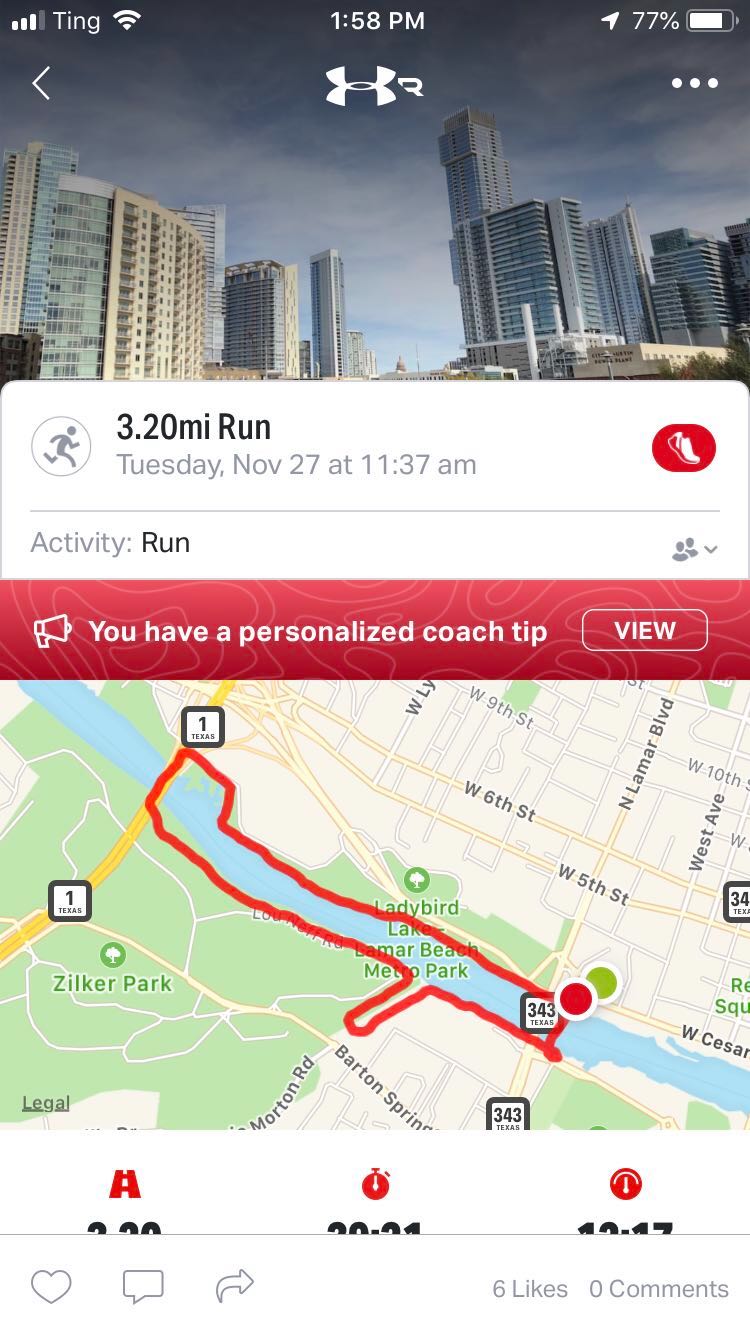 All users will receive Average Cadence and Target Range, along with personalized coaching tips.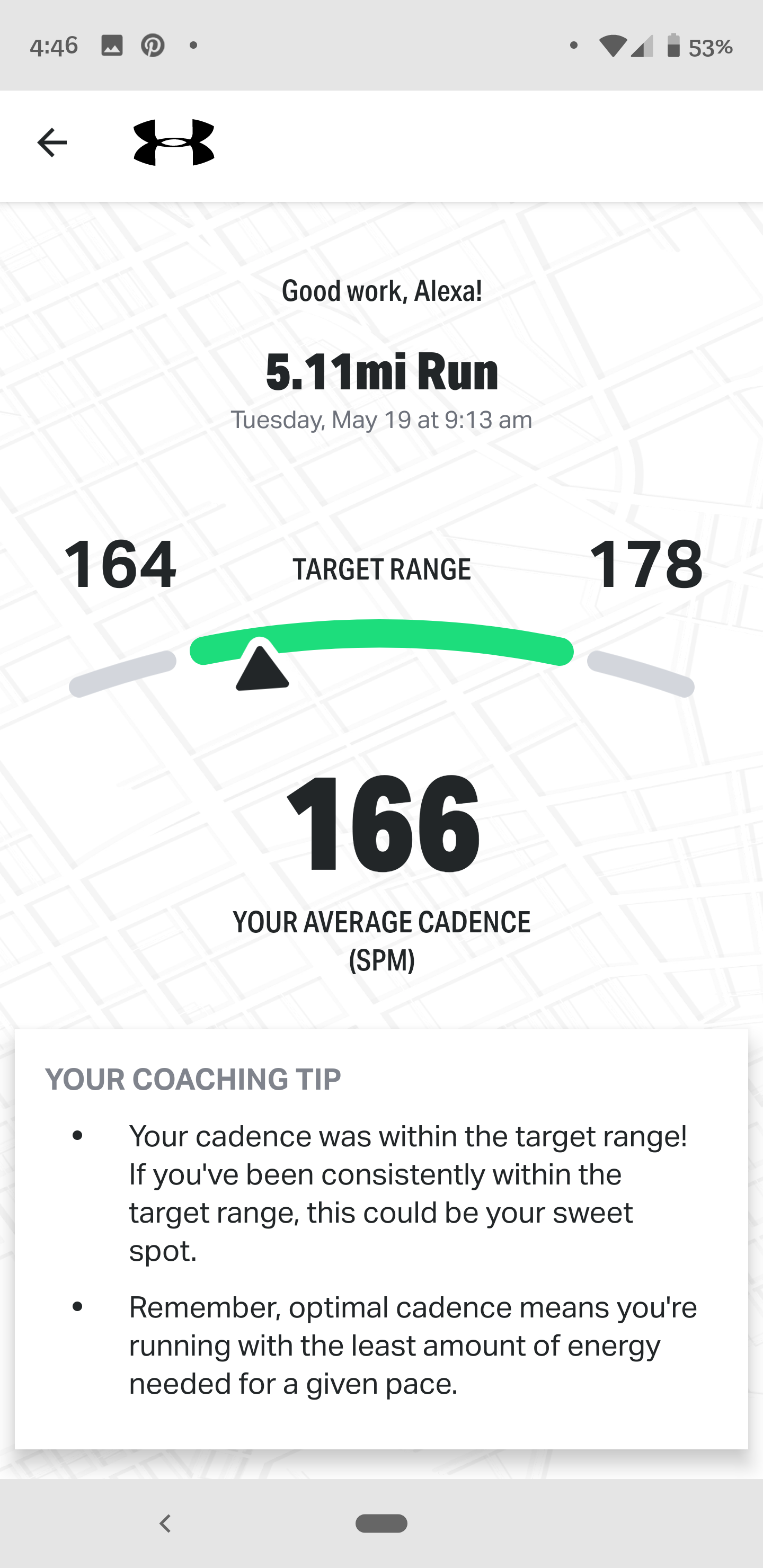 The Cadence Range Calculator allows you to adjust the projected pace and see how this affects the cadence range.
Subscribing to our MVP benefits will unlock additional Form Coaching features, including a Percent In Range Chart and a view of cadence progress over time.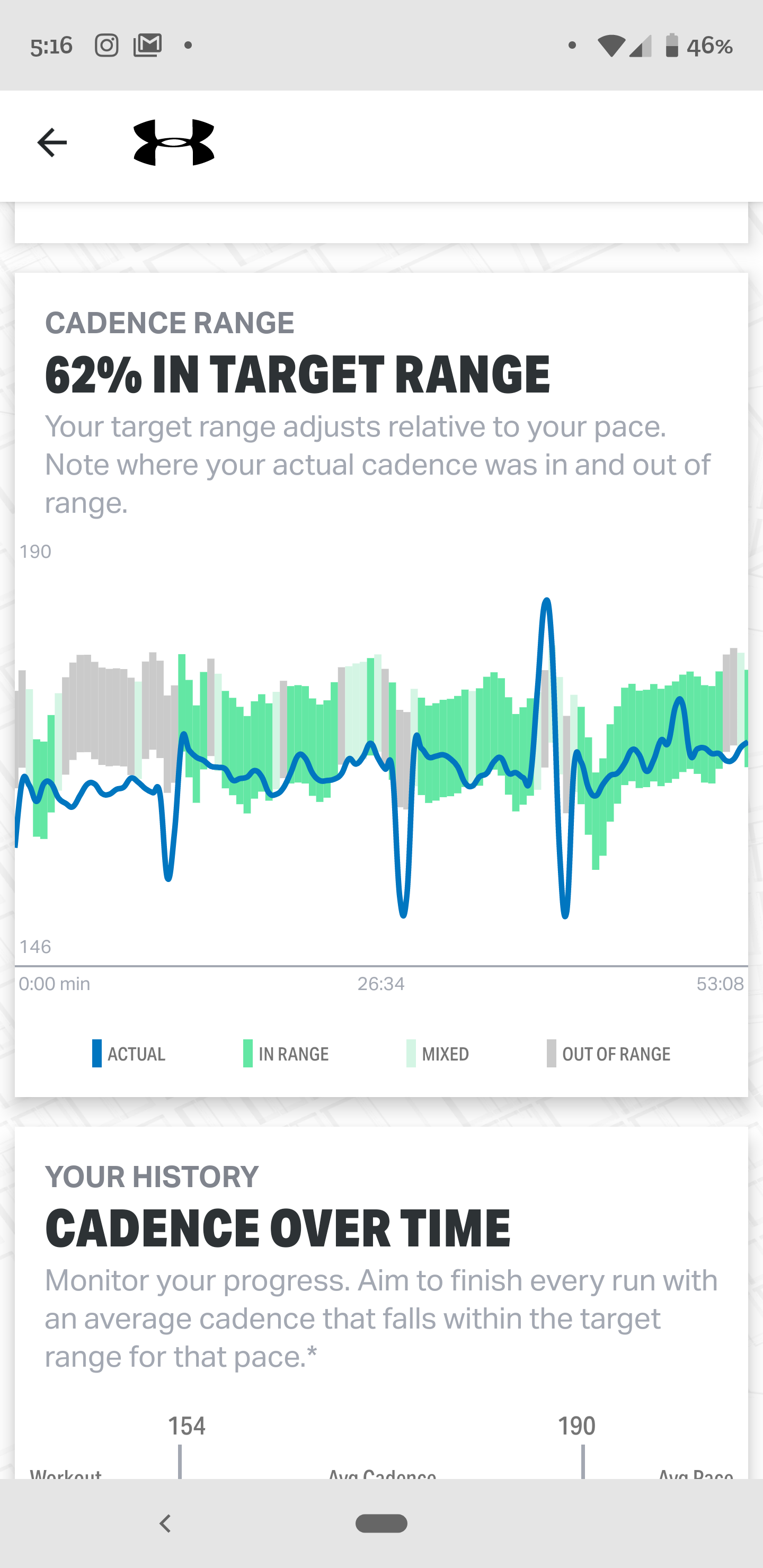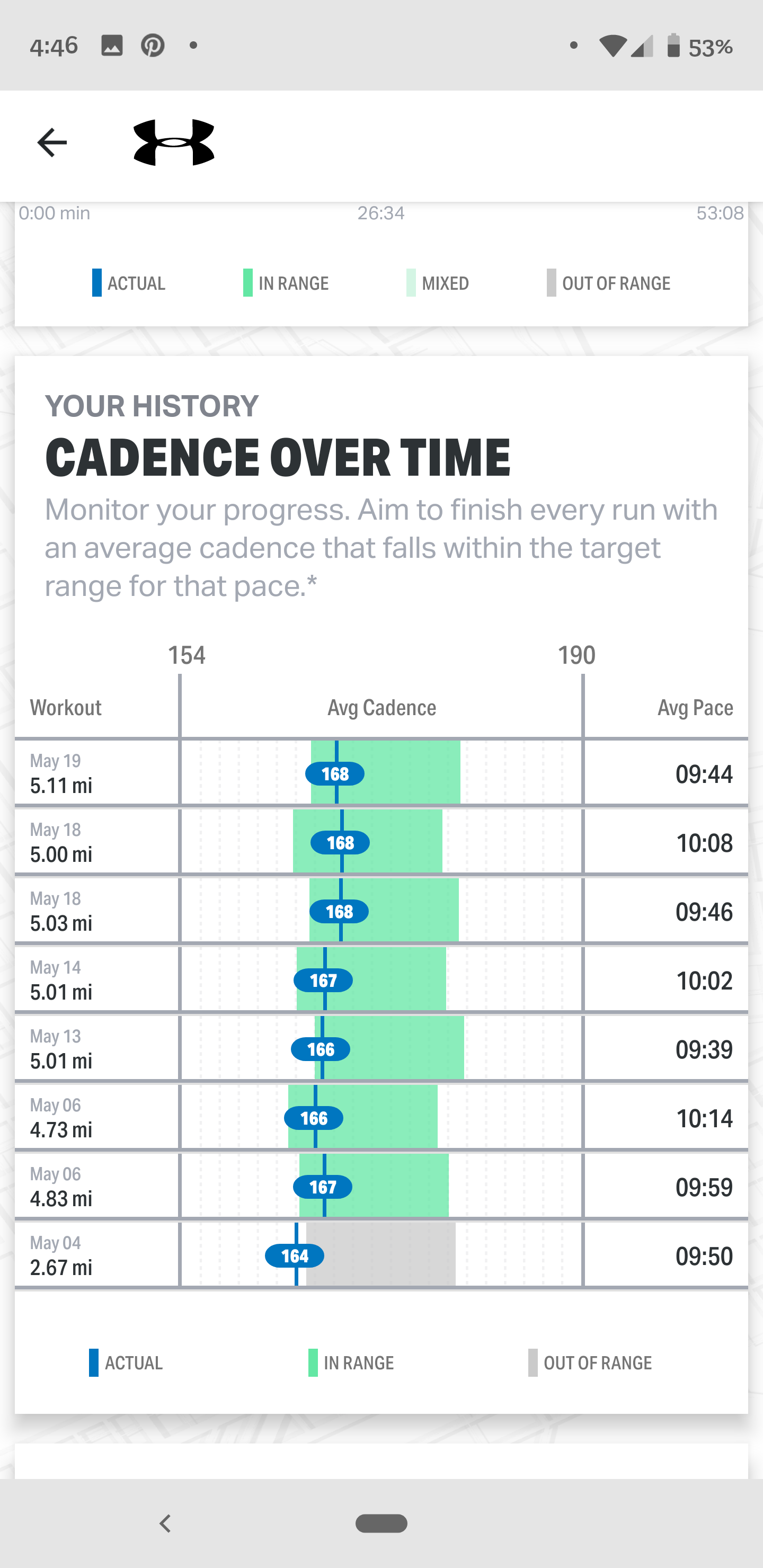 Troubleshooting
Activities and stats are not syncing to MapMy account
If the information mentioned above is not syncing, review the following troubleshooting.
Initiate a manual sync of data.

On our website, visit the Connect Accounts & Devices page and tap "Sync Data" inside the Garmin widget. This will initiate a manual sync. Wait a few minutes then check to see if your MapMy account updates with correct information.

Disconnect/reconnect within MapMy.

On our website, visit the Connect Accounts & Devices page and click the blue link icon within the Garmin widget. Click to disconnect it from MapMy. After doing so, reconnect Garmin and check if the data transfers to MapMy within 24 hrs.
In the app, open the menu > select "Connect Apps & Devices" > select "Garmin" > Disconnect. Follow the same steps for reconnecting.
Frequently Asked Questions
Why are my Activities syncing incorrectly from Garmin to MapMy?
Sometimes activity types and certain stats are not mapped or coded the same way between apps and health devices. When this occurs with imported workouts things like bike rides can appear as a run activity type on one system and not the other. We hope to work more with our partners over time to prevent this kind of thing, but typically an easy solution is to manually edit the activity type on MapMy so it shows appropriately.
*Note: All activity types may not be available between our partner sites.
Why isn't my Garmin vívo device isn't importing data to MapMy?
We currently do not utilize step or sleep data from the Garmin Vivo devices. Some Vivo devices integrate with Garmin Connect, while others use a separate API that we have not yet integrated with fully. If your Vivo device sends workouts to Garmin Connect, we should receive them, so long as your accounts are linked. If your device does not sync with Garmin Connect, we will not receive your workout data, and there is no set date available when we will integrate with that API.
Why are average Pace and Average Speed slightly different in Garmin Connect than on MapMy?
Garmin rounds up for speed and pace, whereas MapMy rounds downward to the nearest whole second.
How do I import all of my historical data from Garmin Connect to MapMy?
Older workouts will need to be imported manually, which can be done via our File Importer tool found at the bottom of our Connect Accounts & Devices page.
Why didn't my workout get a personalized coaching tip?
The minimum requirements for coaching tips to appear are:
Pace must be between 5 min/mile and 14 min/mile (3.11 min/km and 8.7 min/km)

Distance must be > 1 mile (1.61 km) OR duration > 9 min

Cadence must be between 120-200 steps per minute

Activity type must be "Run" or "Treadmill, Run"