Did you update your iPhone iOS recently? You may have seen a prompt that MapMyFitness would like to have your location settings running "While Using the App."


In previous versions of Apple's iOS, MapMyFitness (and Run, Walk & Ride) users could choose from two settings for Location Services: On or Off. Apple changed these permission options originally in iOS 8, which means we here at MapMyFitness must do the same for users who want to map their runs using our GPS and mapping technology!
To record your workouts without GPS interruption, you will want to choose "While Using the App" in Location Services.
To check to see if your settings are in the correct settings, please do the following:
iOS Settings App > Privacy & Security > enable Location Services > MapMy > Toggle MapMy to "While Using the App".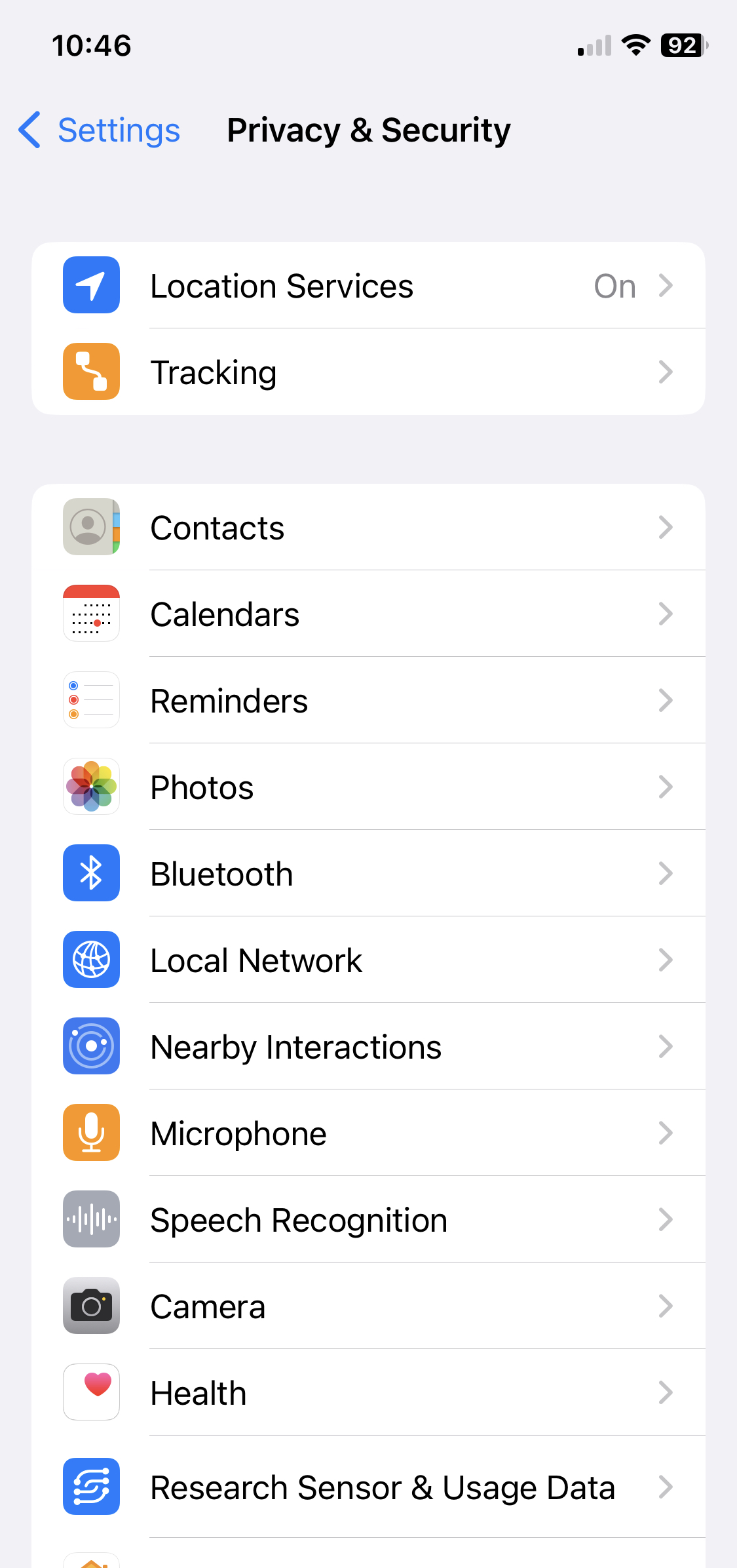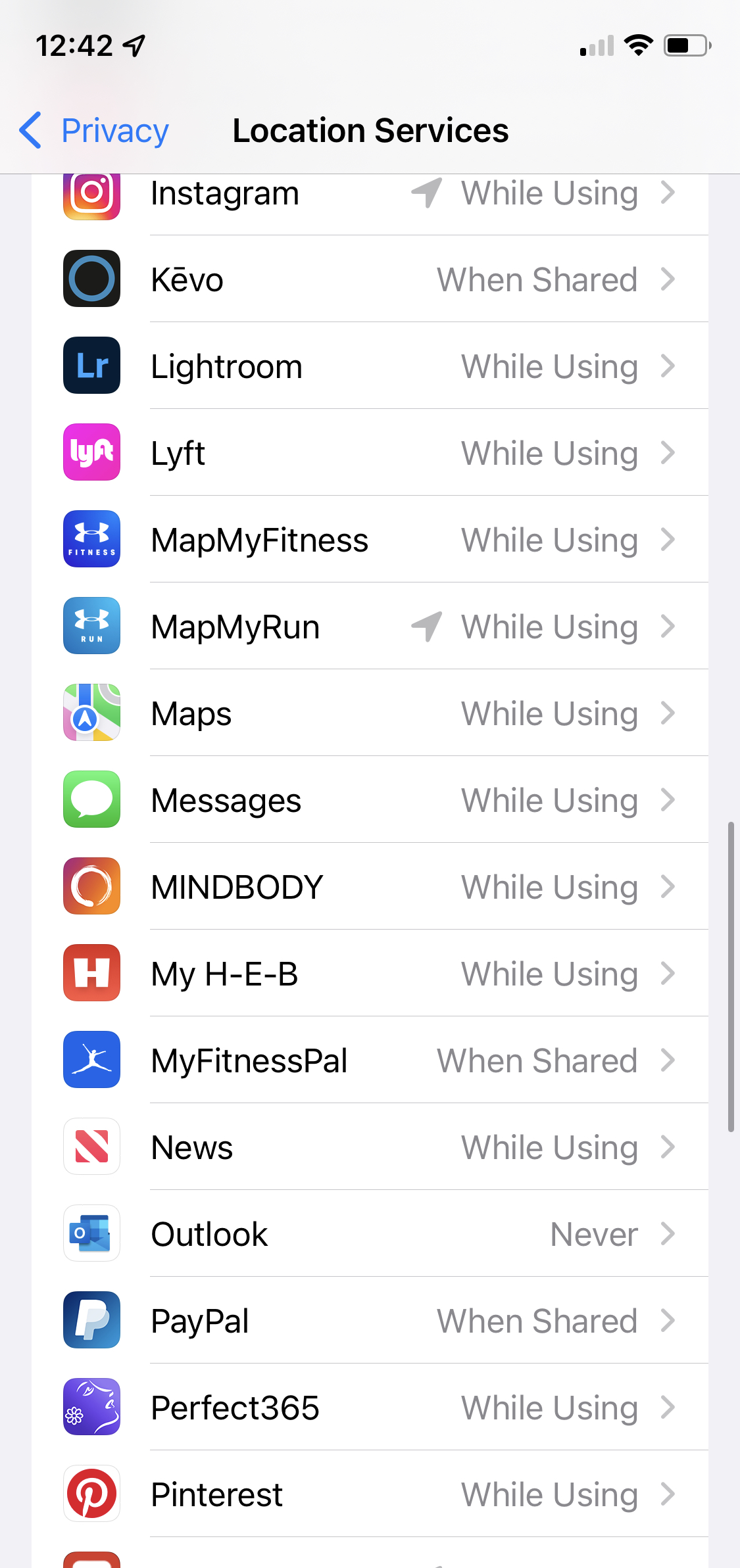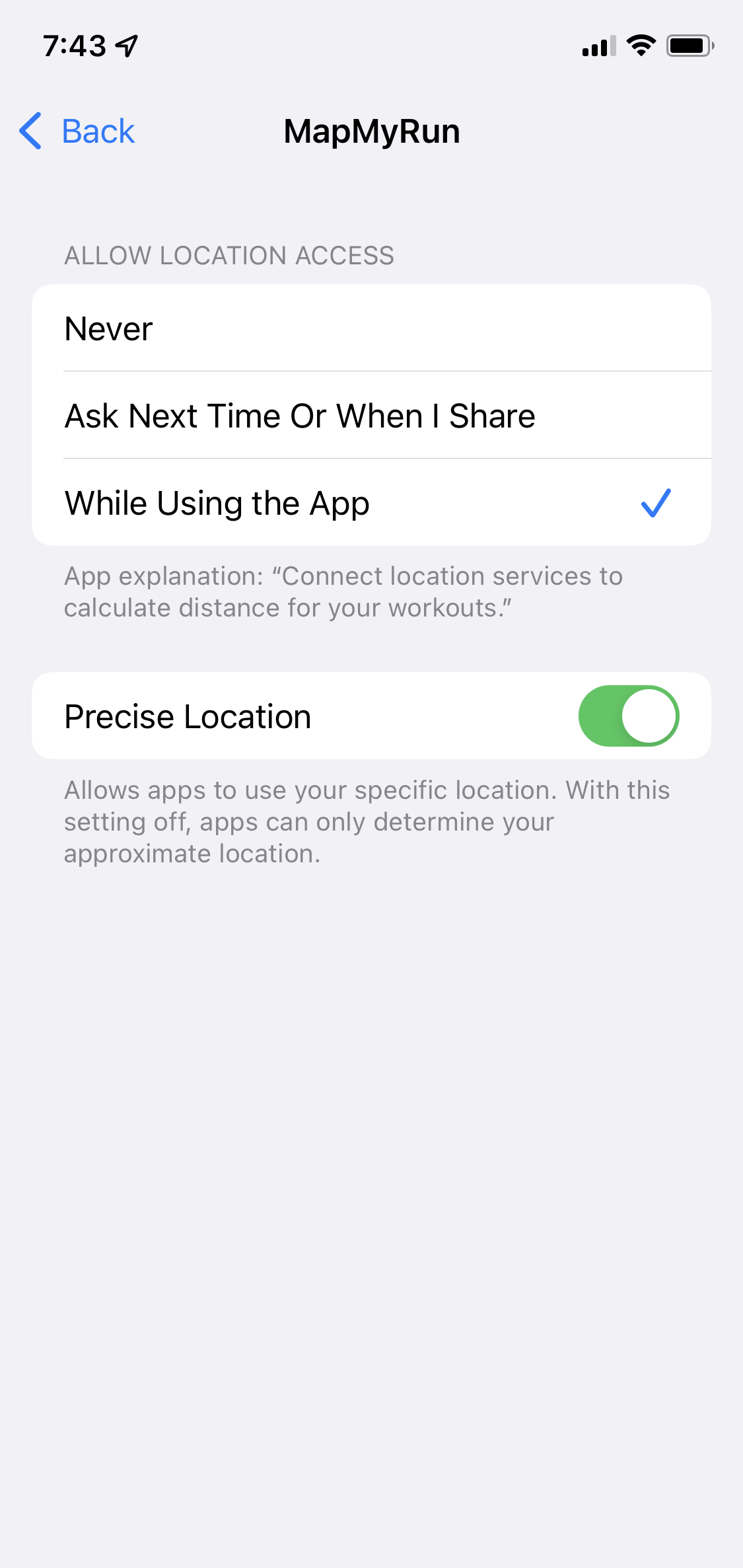 We will not be tracking your location until you begin recording a workout. We will stop tracking your location once you finish recording your workout.
For additional help and suggestions, check out this article on tips to ensure the best tracking experience on iOS software: iPhone GPS Recording Help.