Did you update your iPhone iOS recently? You may have seen a prompt that MapMyFitness would like to have your location settings running "Always" or "While Using the App."
Though the language in one privacy setting has changed, don't worry -- we aren't tracking you any more or less than you already gave up permission to in previous versions of the app. It's just Apple's new way of wording things for all iOS apps.
In previous versions of Apple's iOS, MapMyFitness (and Run, Walk & Ride) users could choose from two settings for Location Services: On or Off. Apple changed these permission options originally in iOS 8, which means we here at MapMyFitness must do the same for users who want to map their runs using our GPS and mapping technology!
The new Location Services choices include Always, While Using the App, or Never. For MapMyFitness users that want to continue to map their runs and have zero GPS interruptions during their run, the settings must be set to "Always" for users using iOS 10. For users that have updated to iOS 11, 12 or 13, you will need to choose "While Using the App".
To check to see if your settings are in the correct settings, please do the following:
iOS Settings App > Privacy & Security > enable Location Services > MapMy > Toggle MapMy to "While Using the App" (iOS 11, 12, & 13 devices) or "Always" (iOS 8, 9, 10 devices).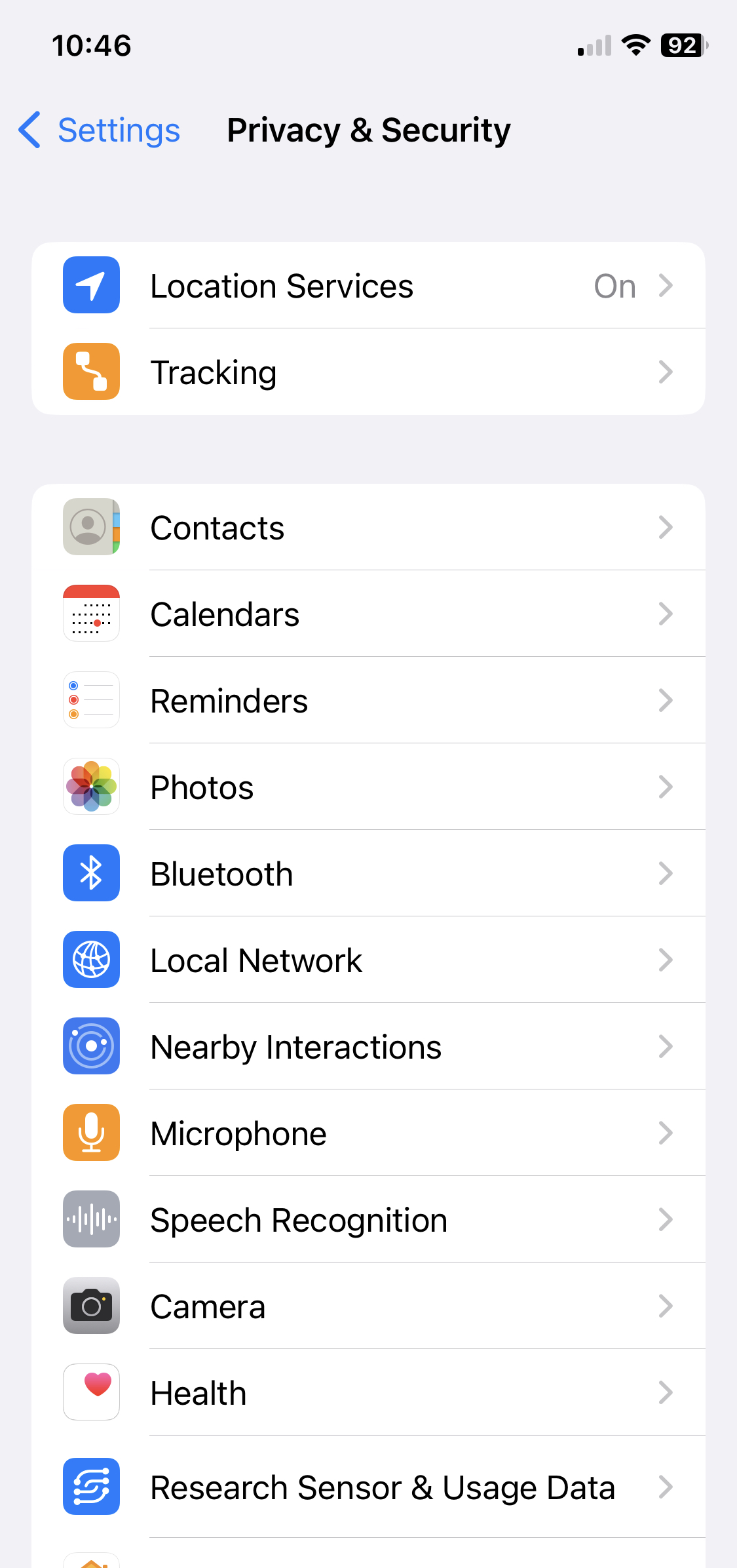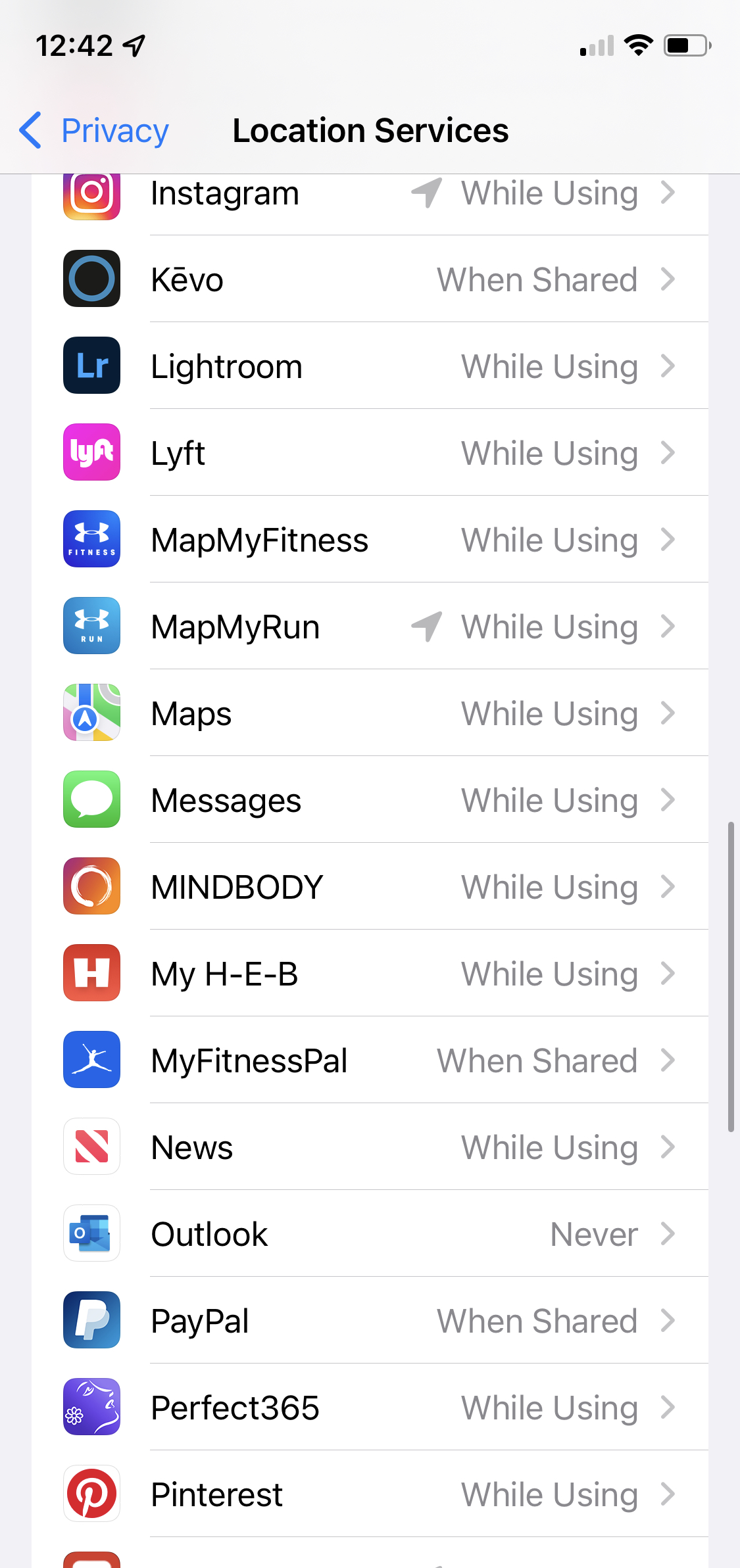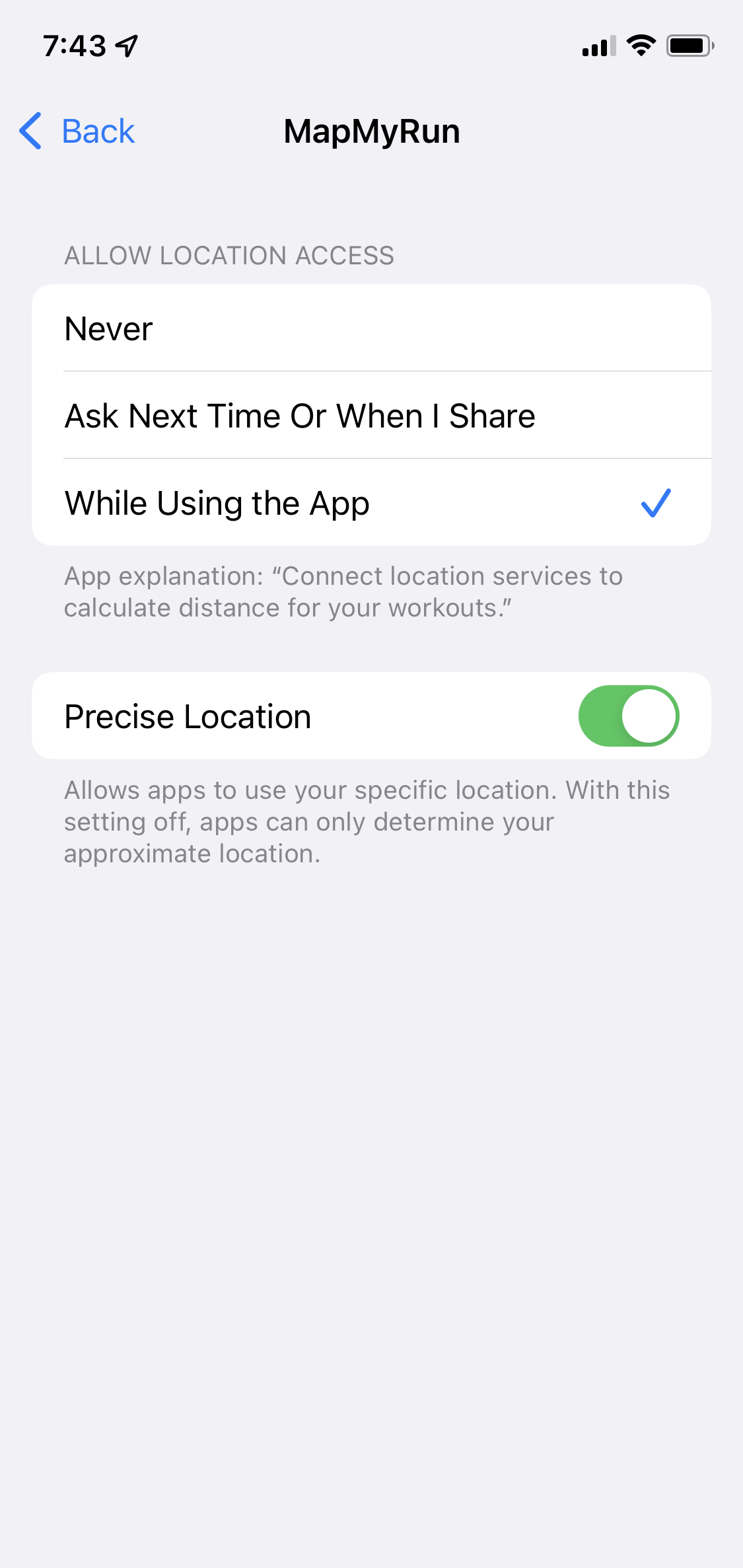 We will not be tracking your location (despite the "Always" setting) until you begin recording a workout. We will stop tracking your location once you finish recording your workout.
For additional help and suggestions, check out this article on tips to ensure the best tracking experience on iOS software: iPhone GPS Recording Help.