If you have never successfully paired your shoes to the MapMy application, please review our Help Center article on Getting Started, as the troubleshooting tips are different in this case.
How to Reconnect your UA Connected Footwear
Once your shoes have been paired the first time, the app will automatically search for and attempt to connect to them each time you open the app. While searching for your shoes, a red loading circle will appear around the shoe icon in the upper right, as pictured below. If the shoes fail to connect, a red X will appear on the shoe icon.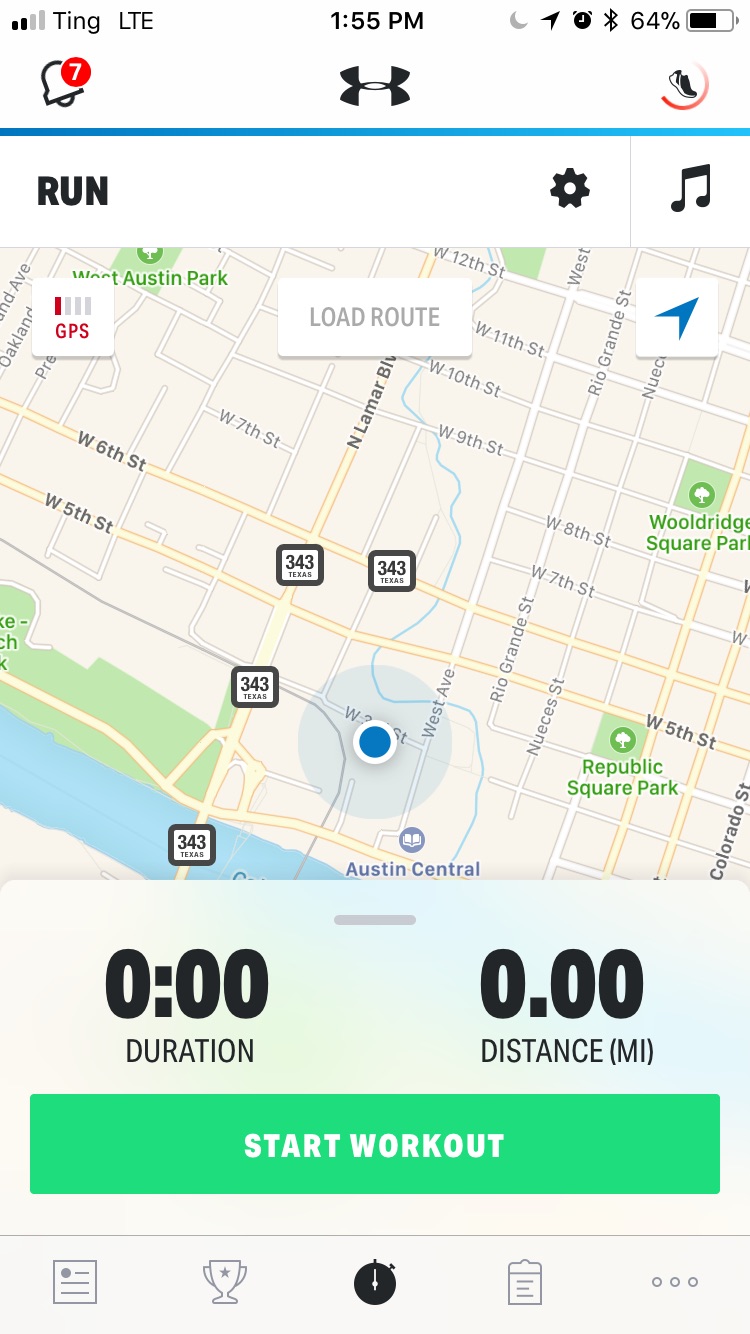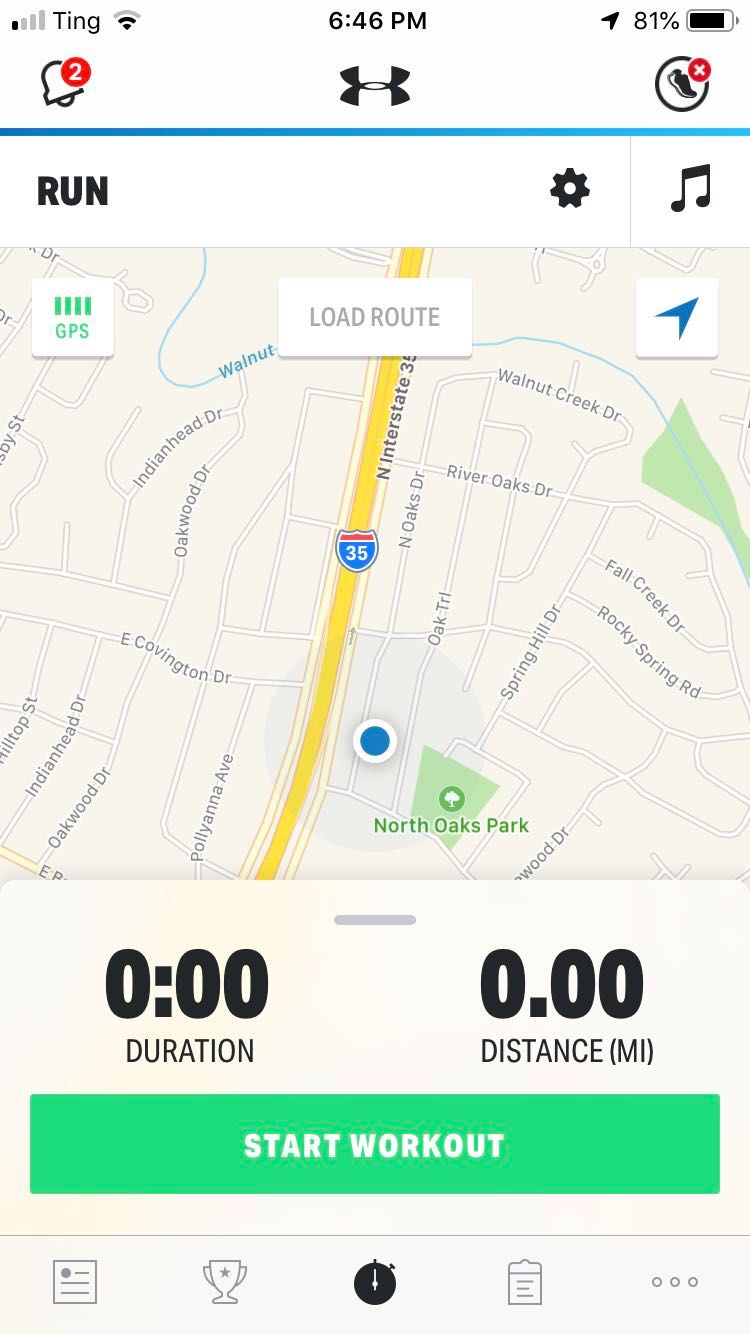 To establish a connection:
Tap the shoe icon in the top right corner of the "Track Workout" screen
Make sure your shoe is nearby (within 4 feet) and awake. Try inverting your right shoe upside down and then right side up to awaken the sensor. Please note that the shoe will go to sleep after 5 minutes of inactivity in order to preserve the battery.
Tap "Connect"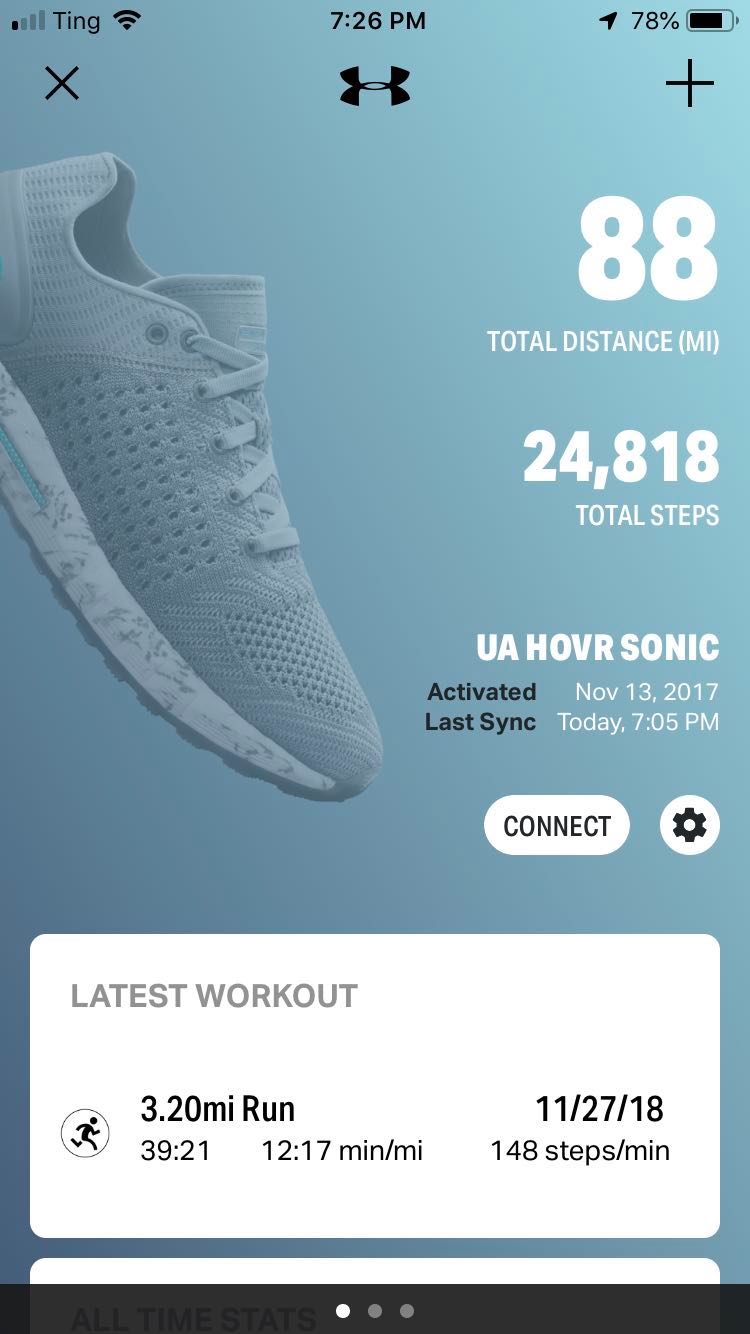 Troubleshooting Connection Issues
If your shoes still won't connect, try the following:
Force quit the MapMy application
Make sure you're running the latest version of the MapMy app by checking your app store for an update.
Move away from other smart shoes or unused Bluetooth devices (at least 20 ft)
Place your right shoe on its side to strengthen the shoe's signal strength
Navigate to your phone's Bluetooth settings and forget the shoes from your list of remembered devices, if present.
From your phone's Settings, toggle Bluetooth off and then on (Note: for iOS users, do not do this by swiping up on your iPhone to access the control center. Please visit your iPhone's Settings app and toggle Bluetooth off/on from there)
For Android users, check your phone's settings to make sure Location Services are enabled and permissions granted for the MapMy app. To verify, please go to your phone's Settings app > Location > Enable. Then navigate to your phone's Application Manager setting> MapMyRun > Permissions > Location > Enabled. If the location isn't enabled in both places, your shoes will not be found in the scanning process.
Re-open the MapMy app, making sure your shoe is nearby (within 4 feet) and awake. Try inverting your right shoe upside down and then right side up to awaken the sensor.
If you're still having issues with connection, let us know by submitting a support ticket within the app. Requests submitted in-app contain additional information that can help our engineers to diagnose your issue. To submit a request, open your MapMy app > navigate to the app's menu > scroll to the bottom and select "Help" > tap "Contact Support " > describe the issue and submit. One of our agents will be in touch with you shortly!
Troubleshooting Inaccurate Distances
If the distance recorded by your Connected Footwear seems inaccurate, you are now able to calibrate your shoes. To access Calibration Settings:

Open Shoe Home by tapping the shoe icon in the upper right of the "Track Workout" screen

Tap the Settings icon (looks like a gear cog) above "Latest Workout"

Tap "Calibration"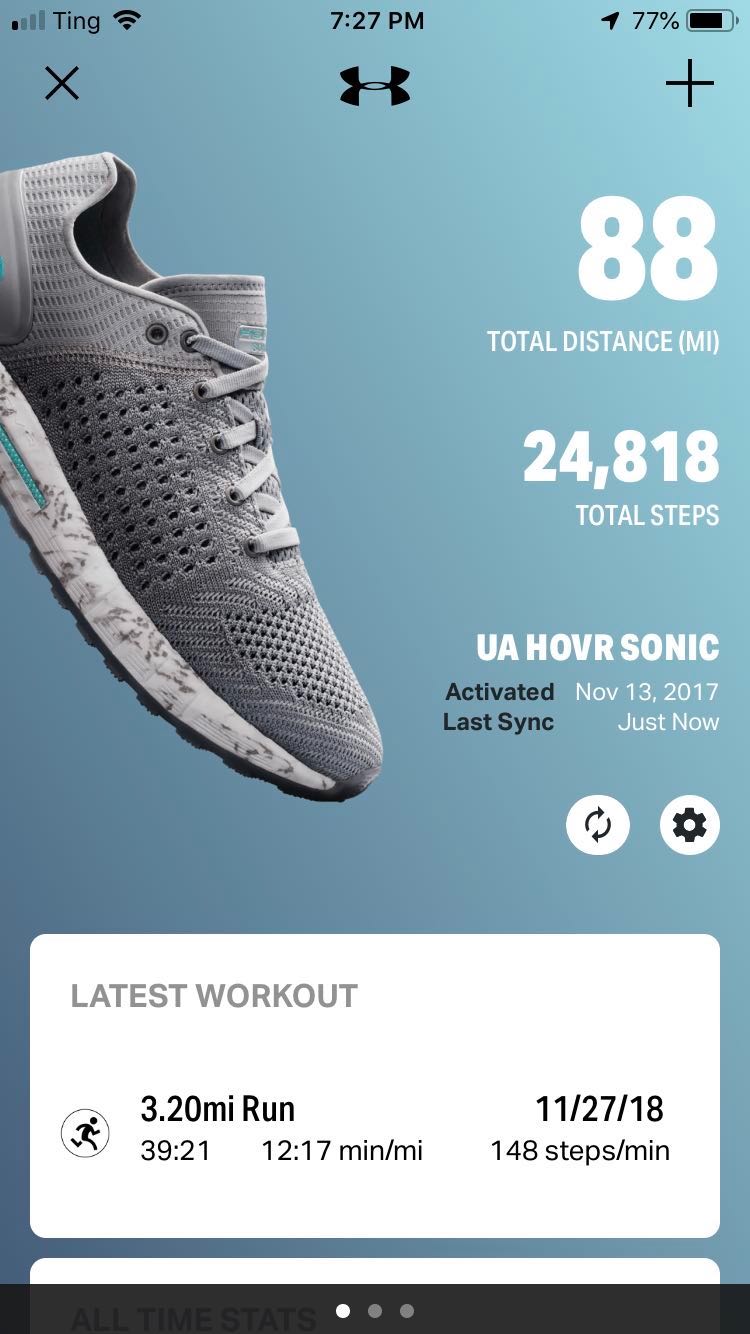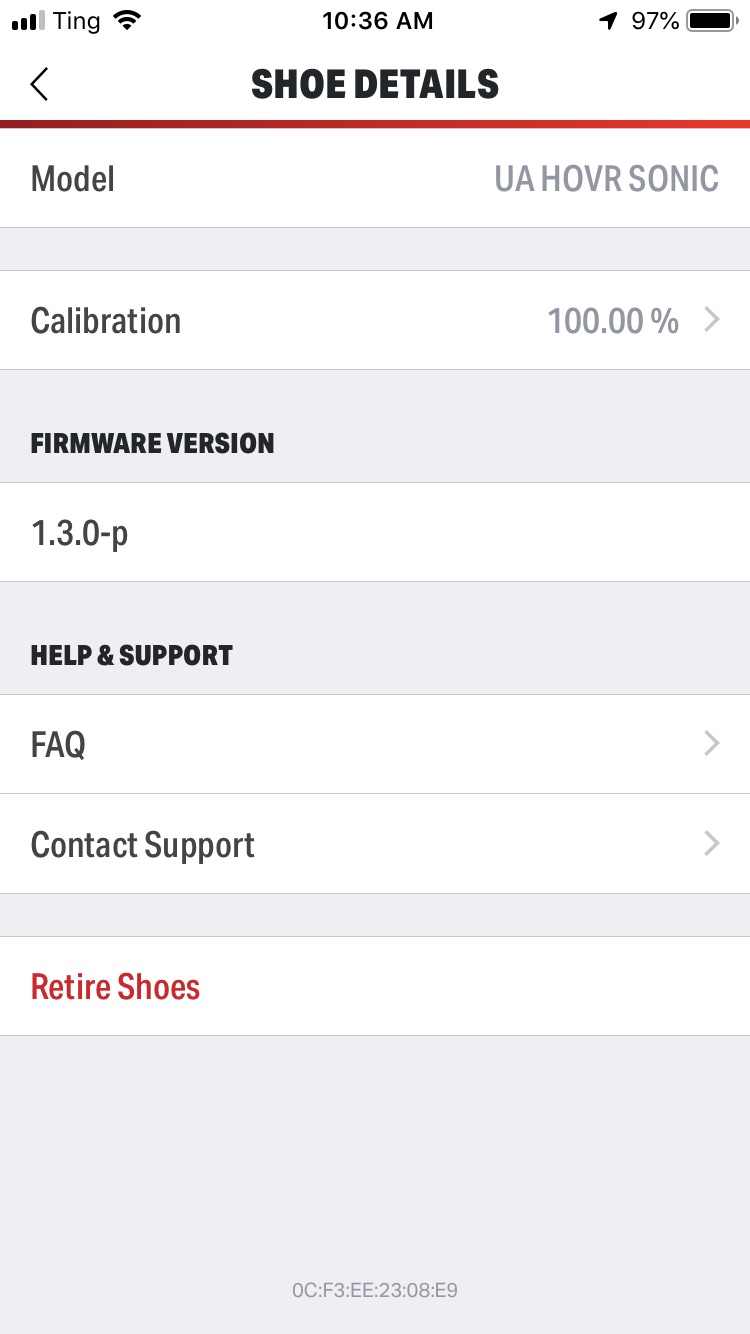 To begin calibration, you must choose a reference run or a run where you know what the distance should have been, then tap "Continue." Note: longer runs are better than shorter runs for calibration.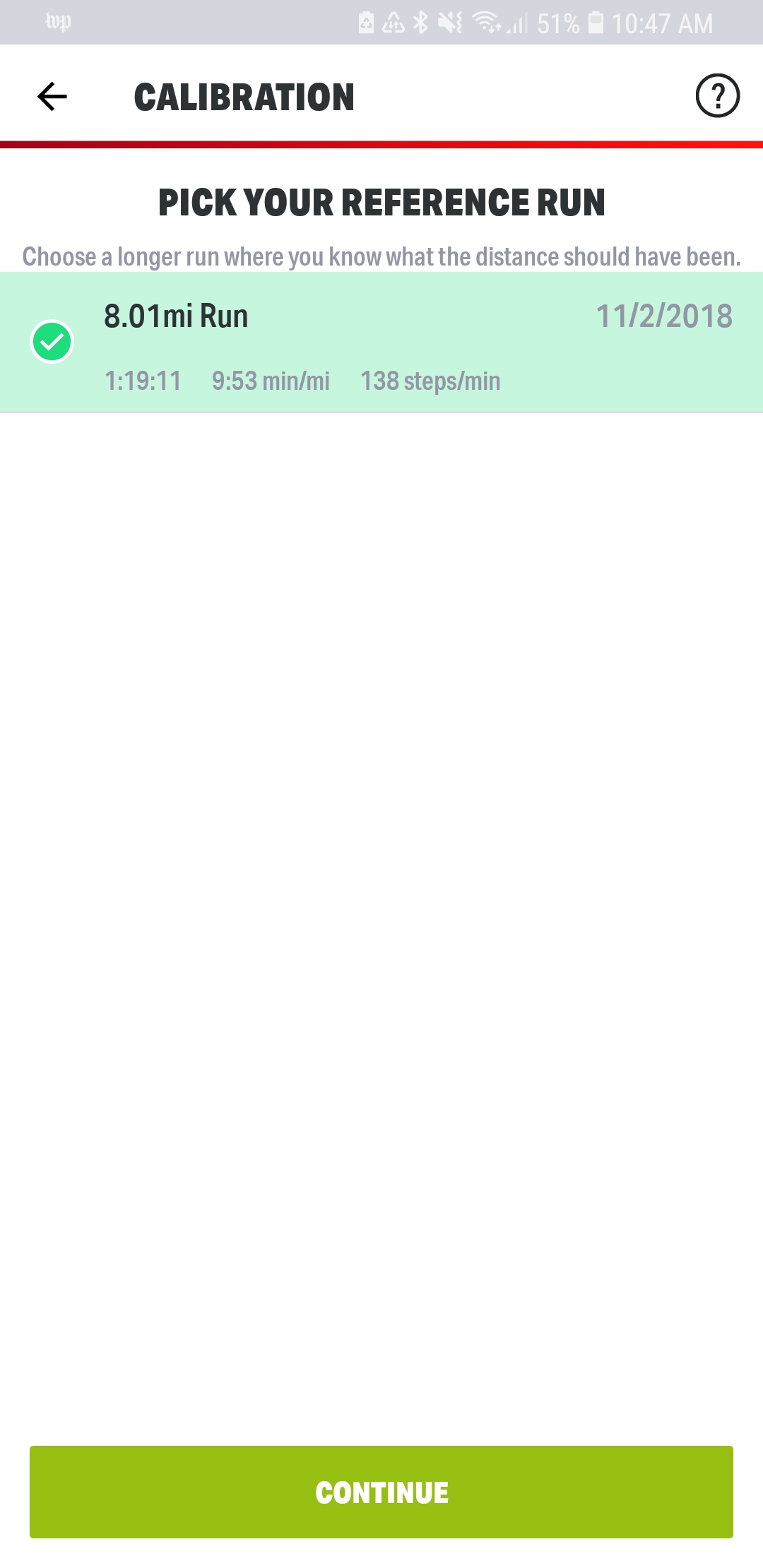 Use the + and - buttons to adjust the calibration percentage until the "Adjusted Distance" for your reference run matches the distance that it should have been, then tap "Save."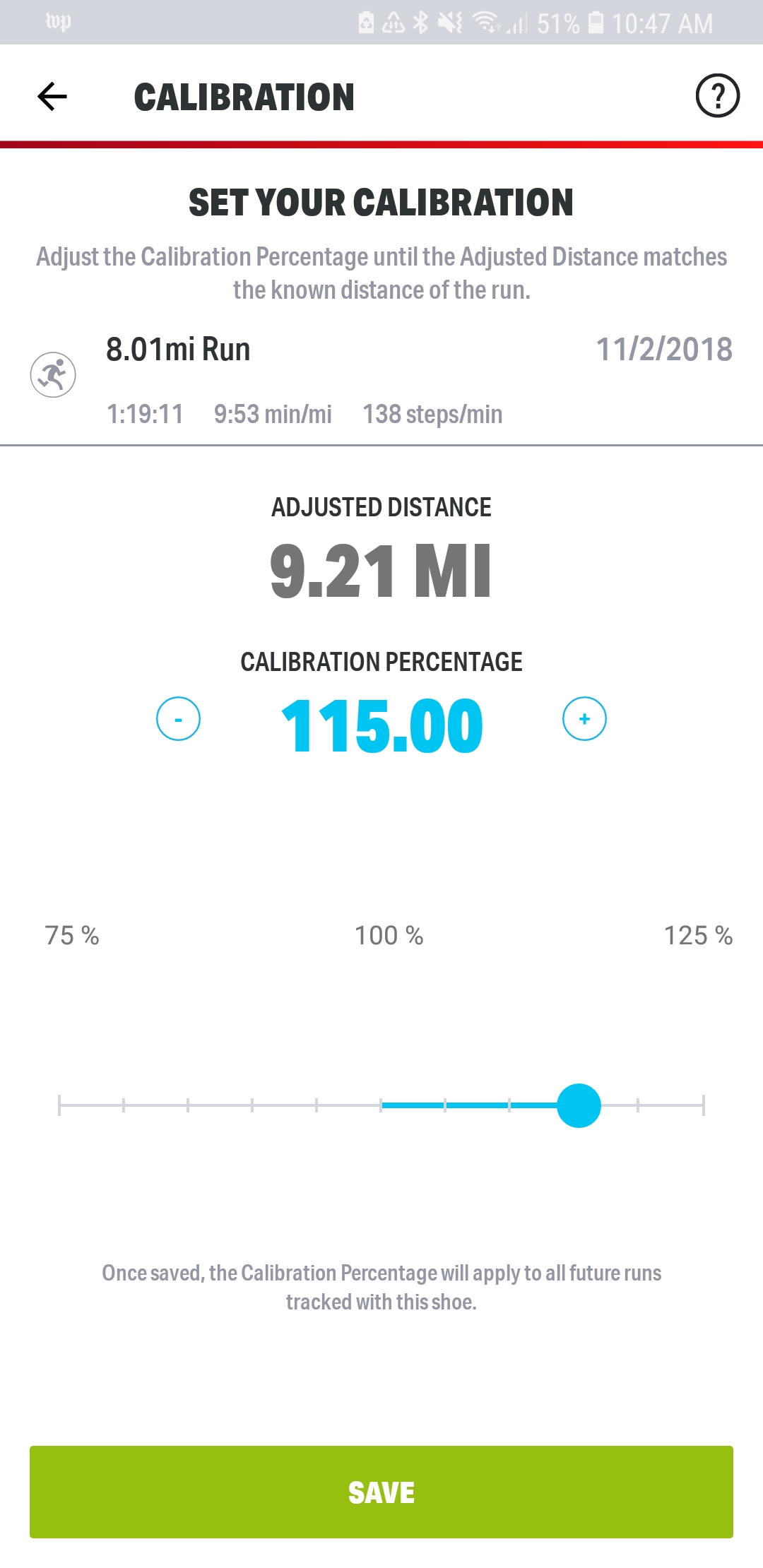 Calibration will only impact future runs, and will not change the distance of your reference run. You must edit the workout if you wish to have the distance of your reference run changed. Further, if you have more than one pair of Connected Footwear, you will need to calibrate each pair separately.
You can return to Calibration Settings as often as you would like to dial in your shoe's calibration.