You can now link your Suunto account to MapMy! To get started, please download the Suunto app from the app store and follow the instructions below:
Android Users
Open the Suunto app on your phone > Settings > Account > tap "Connect to other services"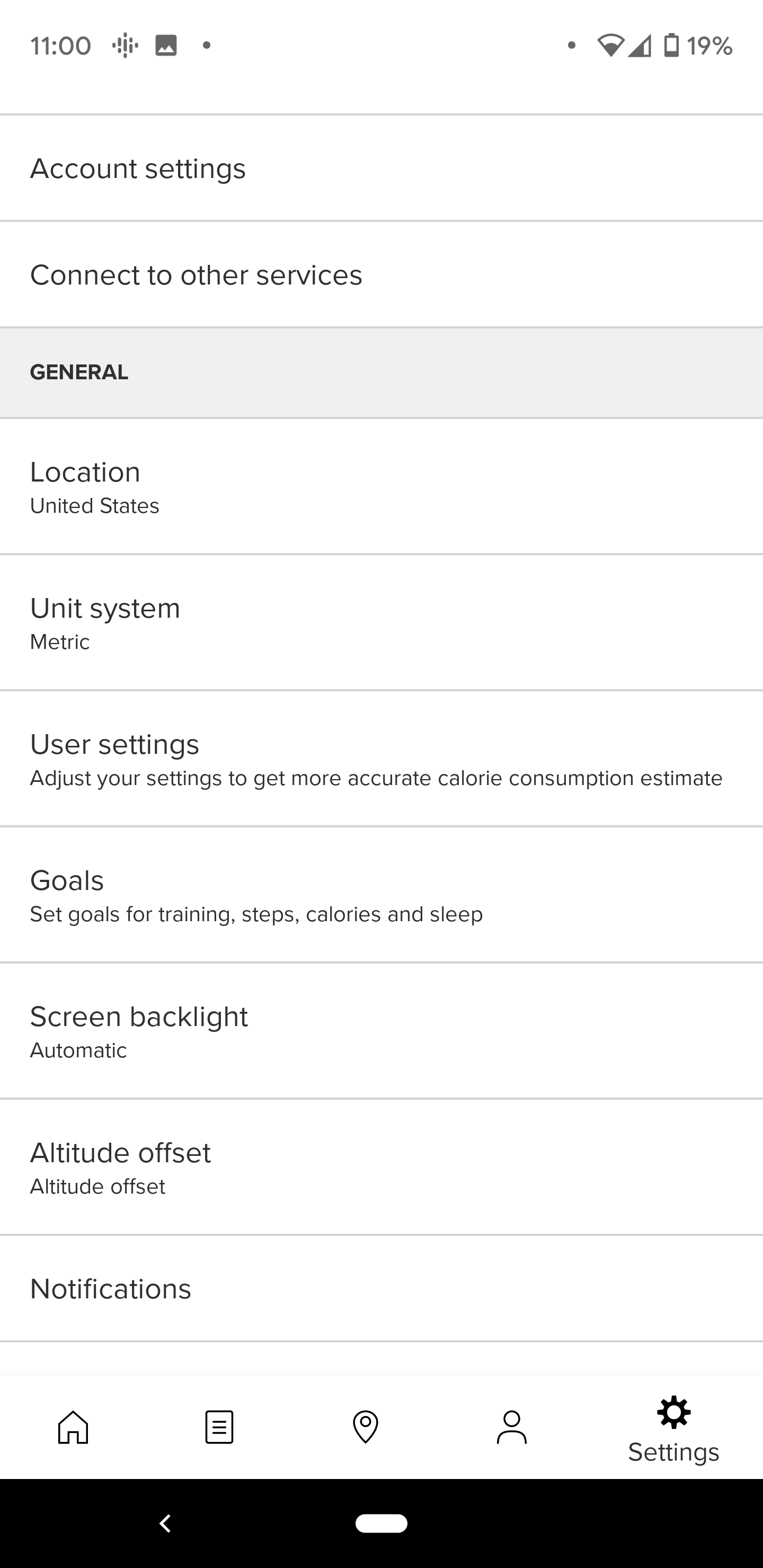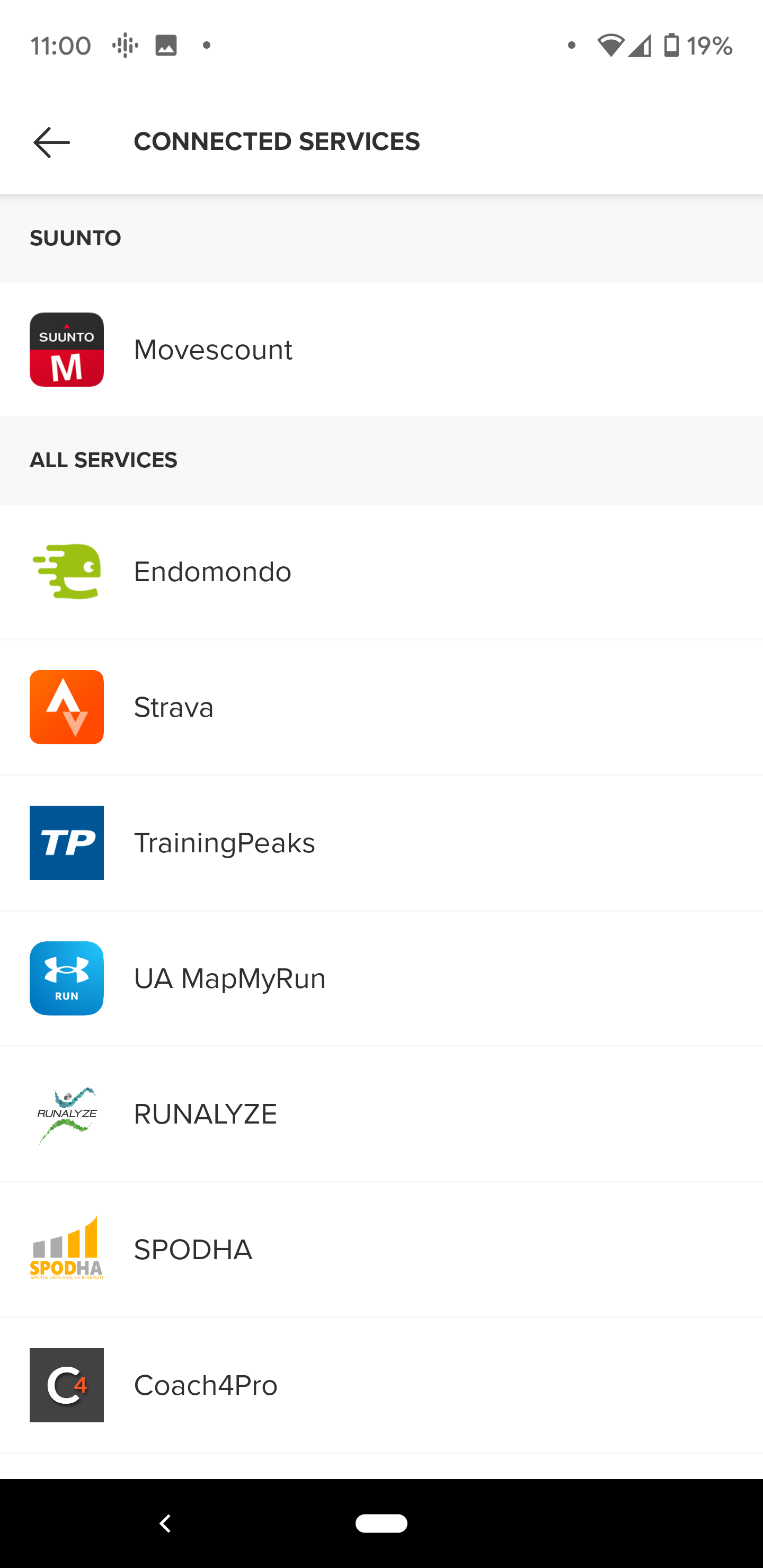 iOS Users
Open the Suunto app on your phone > Profile > tap "Connect to other services"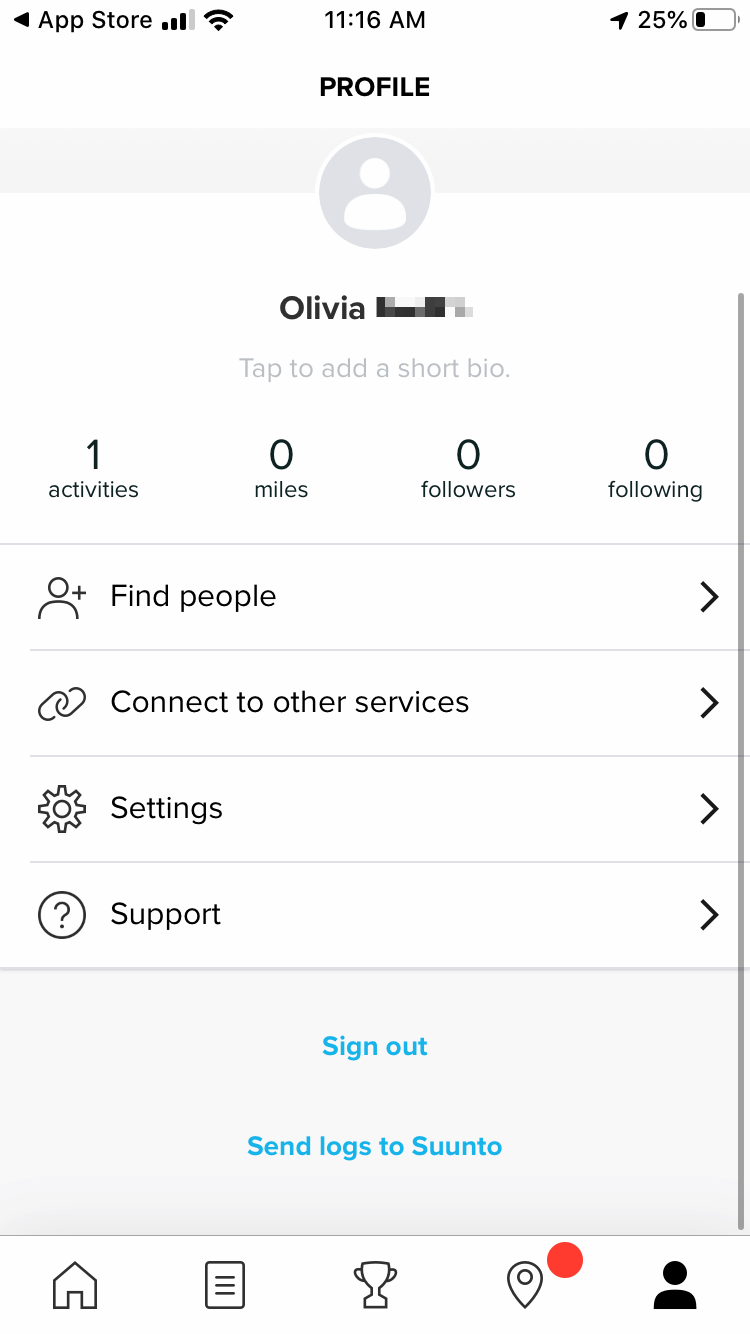 .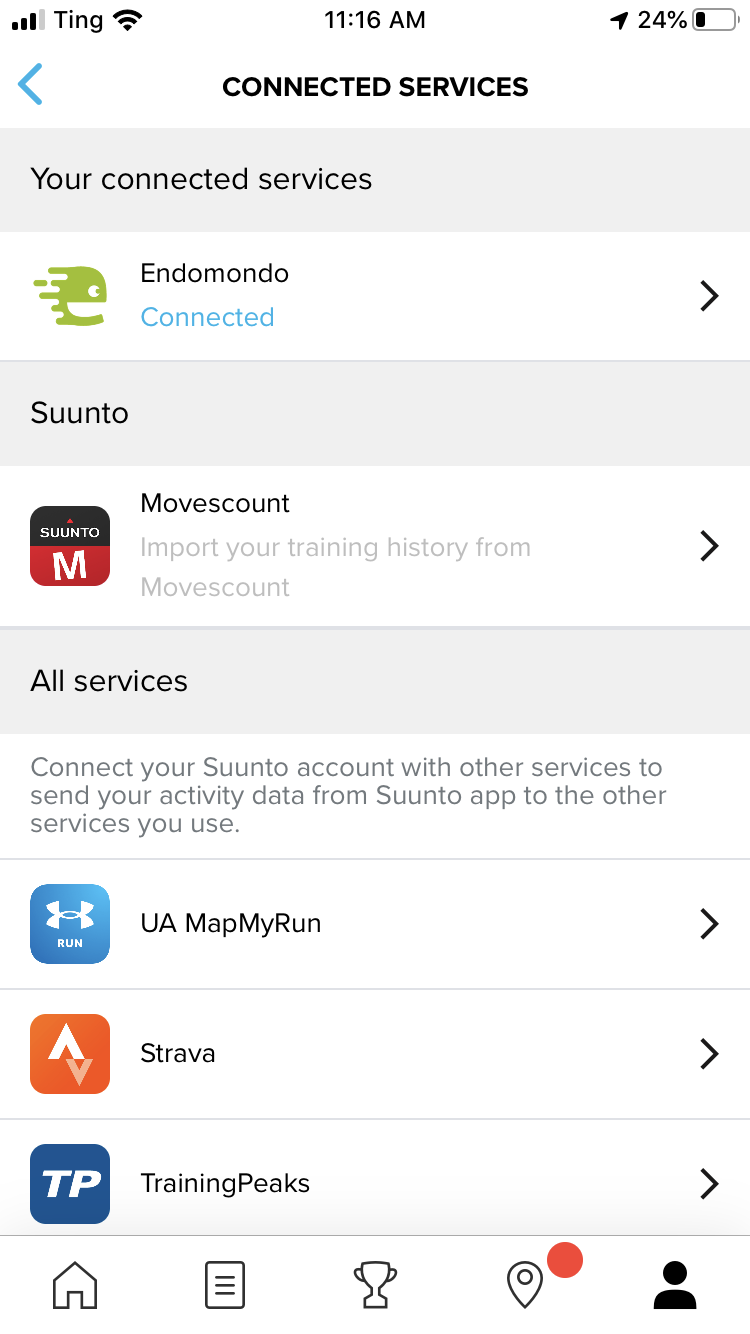 Tap on UA MapMyRun and login to your account to authorize the connection.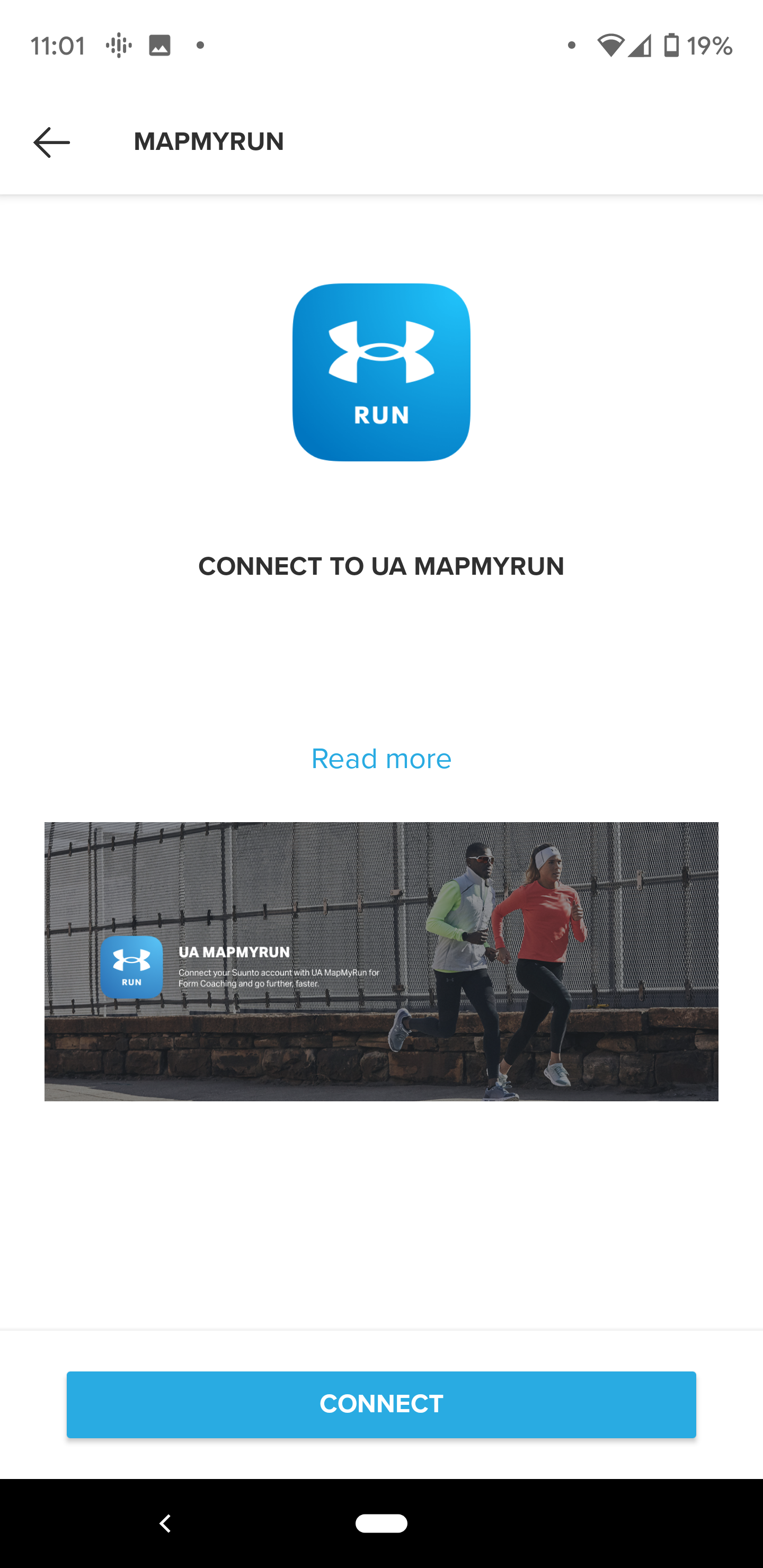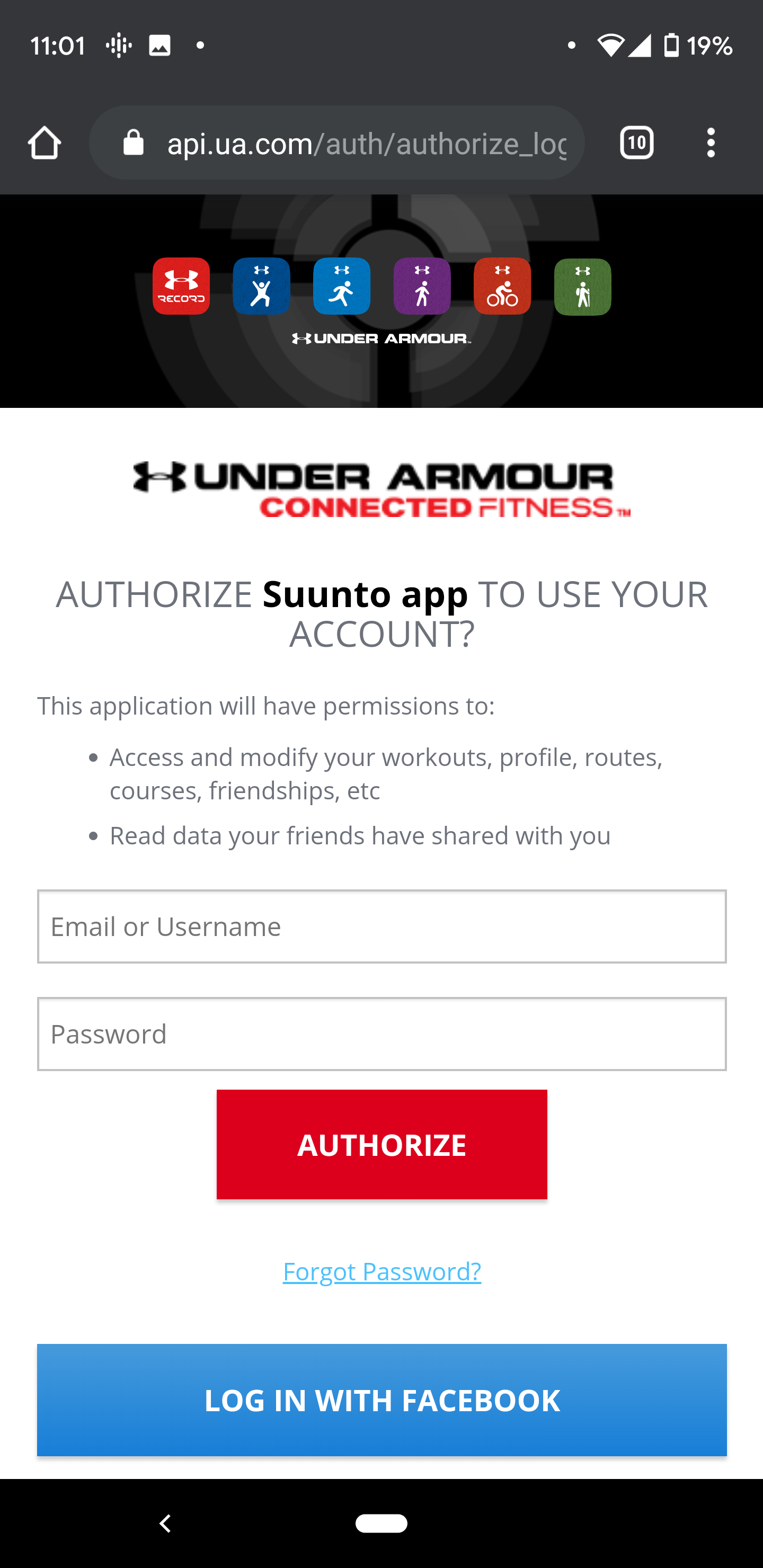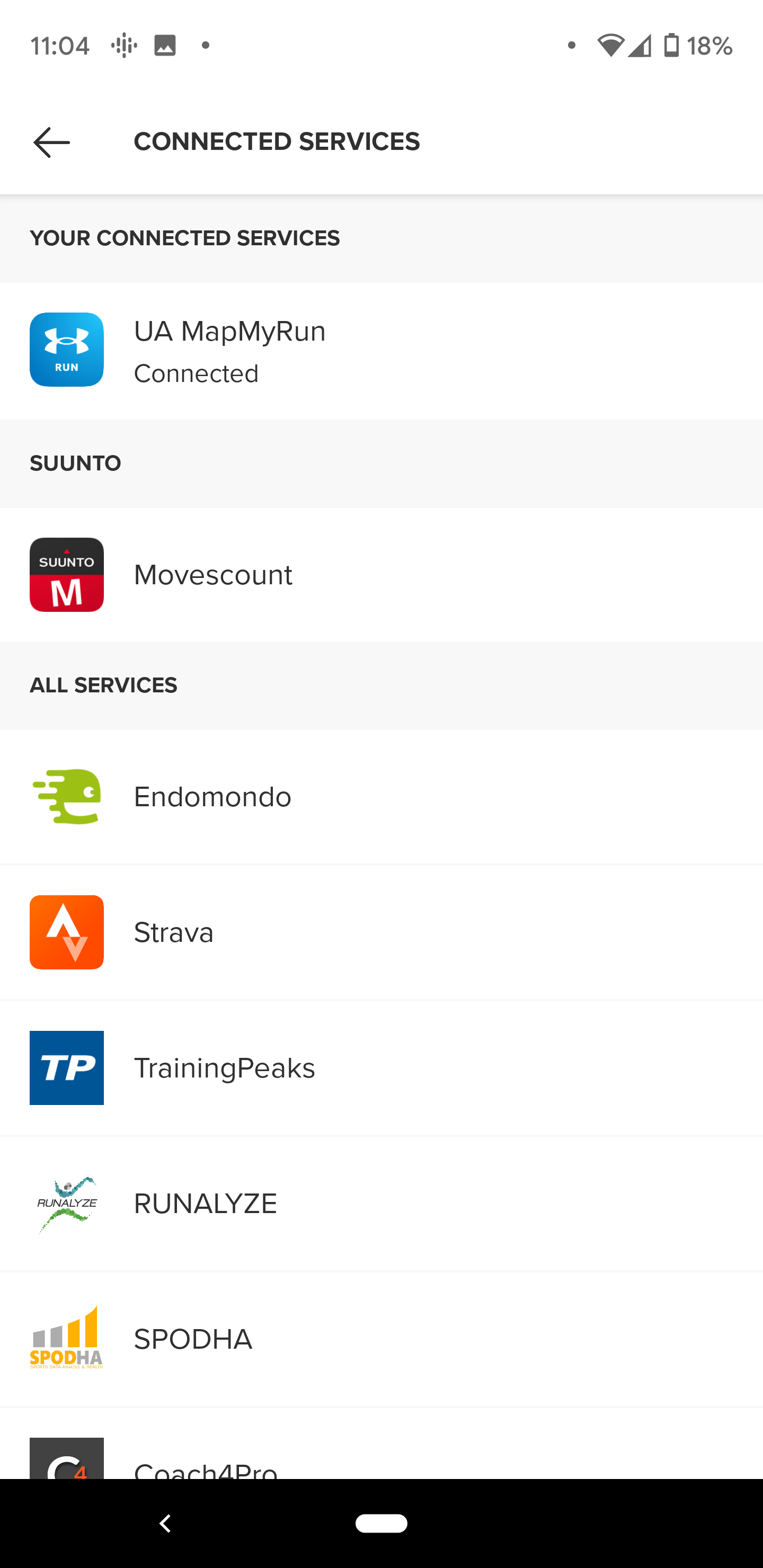 Once connected, we receive the following workout information from connected Suunto accounts:
Workouts (distance, pace, calorie burn, duration)
Heart Rate
Cadence
Speed
Power
Troubleshooting
Activities and stats are not syncing to MapMy account
Though we try to prevent it from happening, occasionally problems with accounts and devices syncing may occur. If Suunto is not syncing workouts to your Dashboard at all, review the troubleshooting below.
Disconnect/reconnect within MapMy.

On our website, visit the Connect Accounts & Devices page and click the blue link icon within the Suunto widget. Click to disconnect it from MapMy. After doing so, reconnect Suunto and check if the data transfers to MapMy within 24 hrs.
In the app, open the menu > select "Connect Apps & Devices" > select "Suunto" > Disconnect. Follow the same steps for reconnecting.
Frequently Asked Questions
Why are my activities syncing incorrectly from Suunto to MapMy?
Sometimes activity types and certain stats are not mapped or coded the same way between apps and health devices. When this occurs with imported workouts things like bike rides can appear as a run activity type on one system and not the other. We hope to work more with our partners over time to prevent this kind of thing, but typically an easy solution is to manually edit it on MapMyFitness to the correct activity type.
*Note: All activity types may not be available between our partner sites.
Why is none of my Movescount data getting sent to MapMy?
Suunto has deprecated Movescount in favor of the Suunto app. All workout information that is shared to MapMy will come from the Suunto app directly, once a connection has been established via the instructions above.