Edit Workout - Mobile Application
To edit workout information on the mobile app, first, open your workout list. Tap the workout you'd like to edit which will open the workout details. Then tap the "..." icon in the upper right-hand corner > select "Edit". You will then be able to edit various stats from your workout, including the name, date, activity type, route, distance, duration, and privacy.
Note: If you update your route while editing a workout, it will not change the map of the workout you just recorded or the distance information.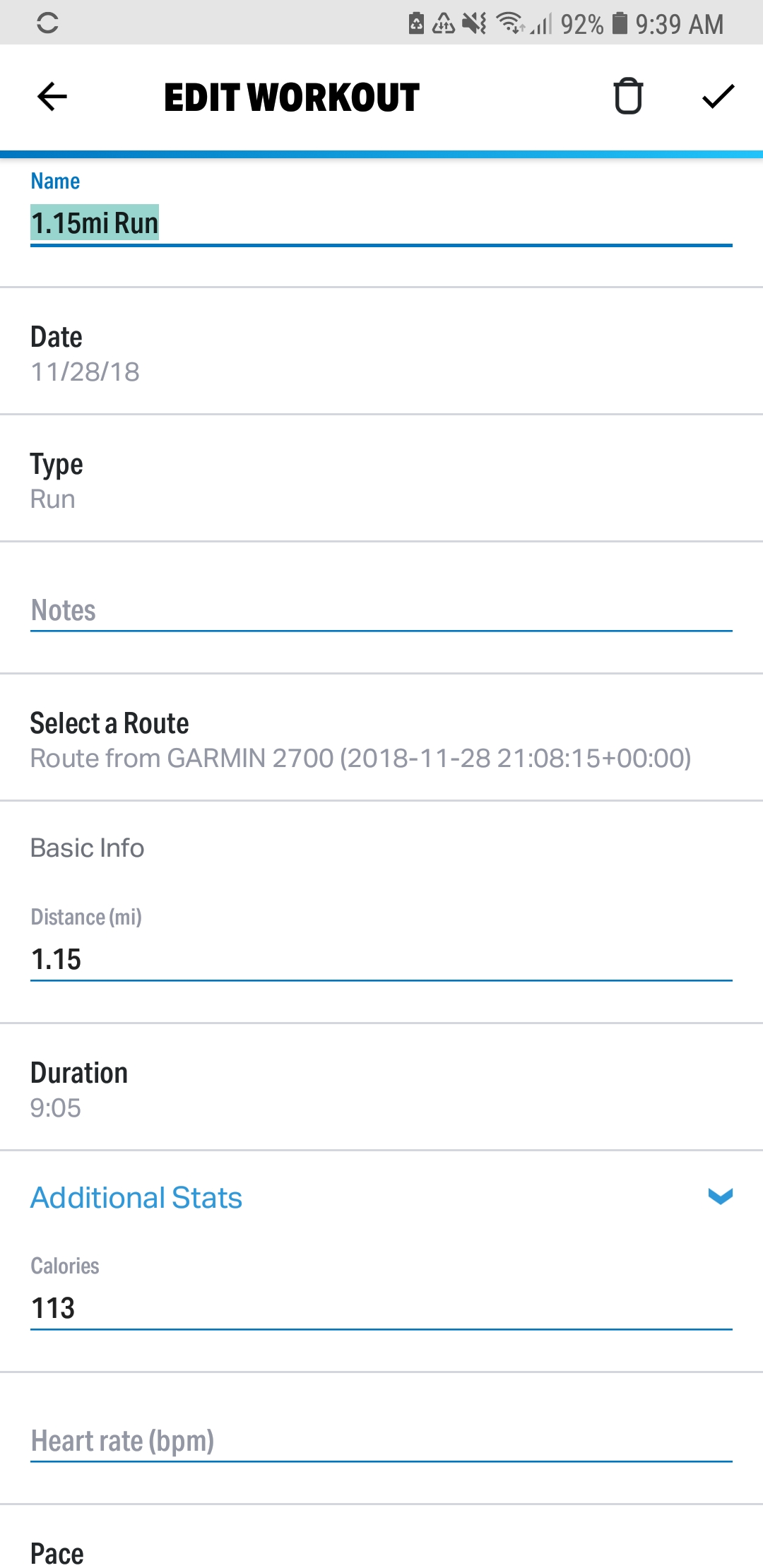 Be sure to tap the "Save"/Checkmark icon in the upper right before navigating away from the page.
Note: Editing various stats may change your workout from being "GPS-verified" to "unverified," which could affect your workout's eligibility in certain challenges. Read more about challenges here.
Edit Workout - Website
To edit or delete workouts from the site select Workouts then click on the workout you wish to edit or delete on the calendar.
Once you have selected the workout you wish to adjust click the "..." icon on the upper right of the screen and click on "Edit Workout". On the following page, you will be able to edit workout information.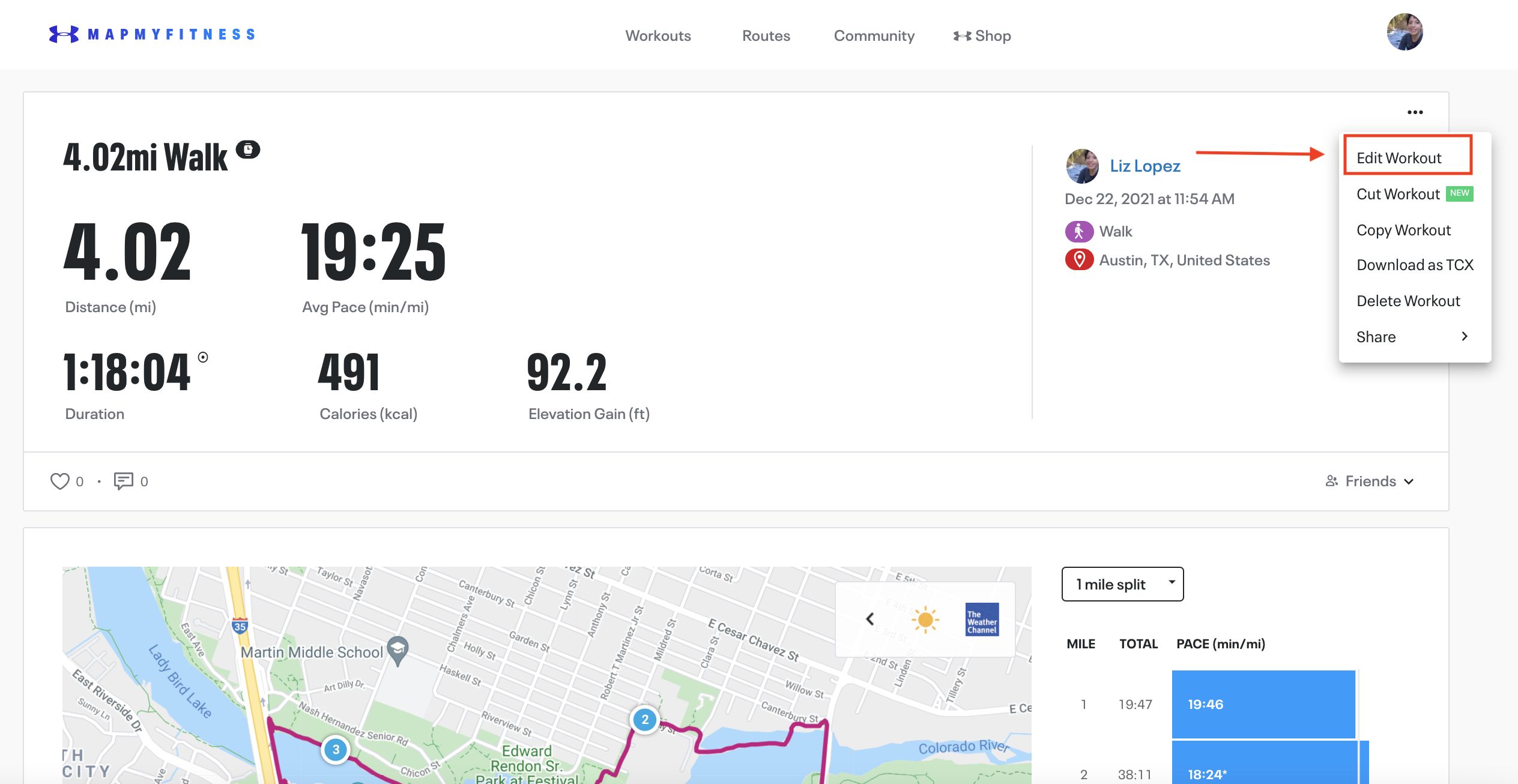 Delete Workout
On a mobile device, you can delete the workout by going into the workouts list view then:
iOS: Swipe left on a specific workout, then tap "Delete."
Android: Tap and hold the workout you want to delete, then tap the "Delete" icon in the upper right.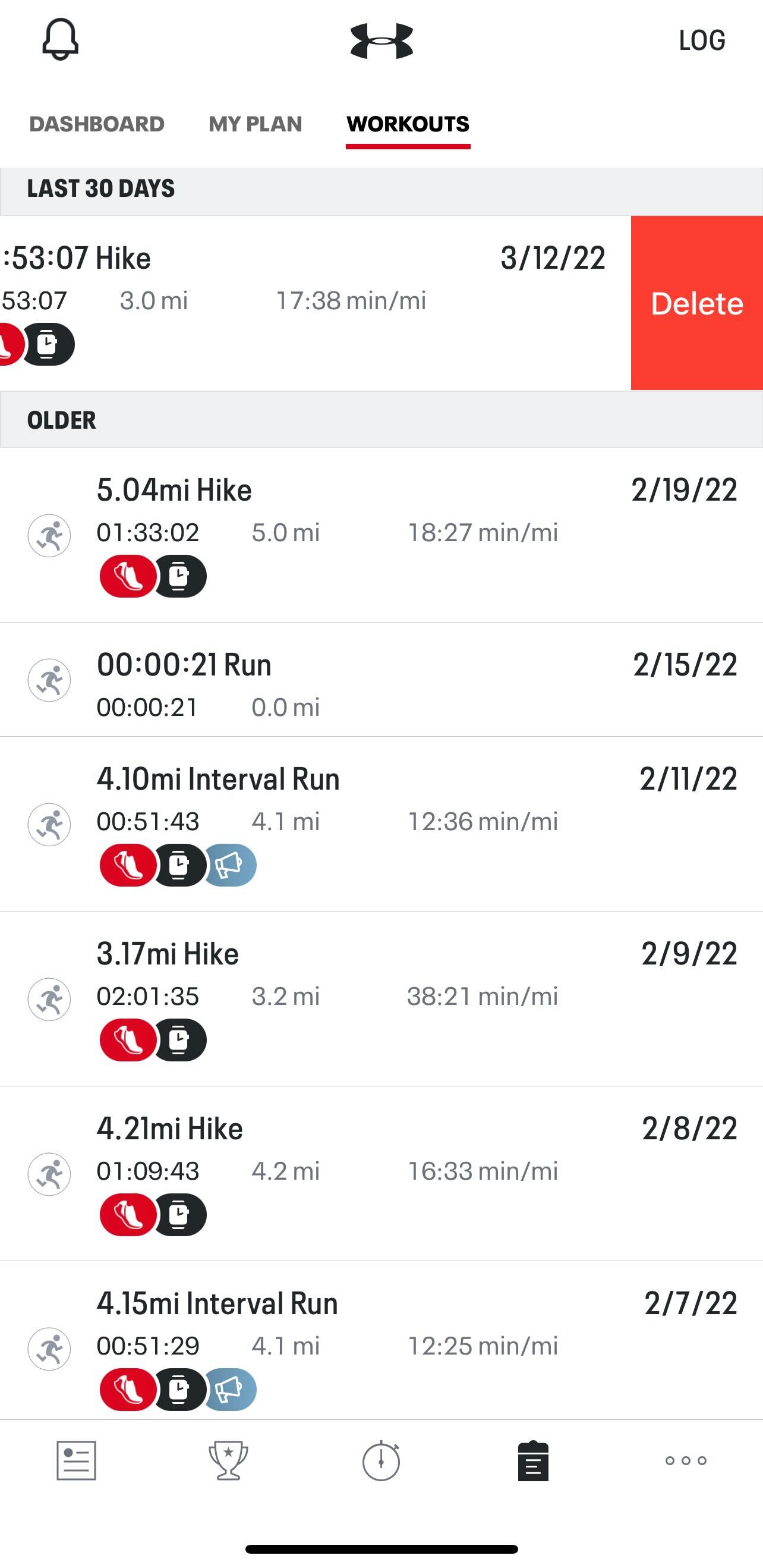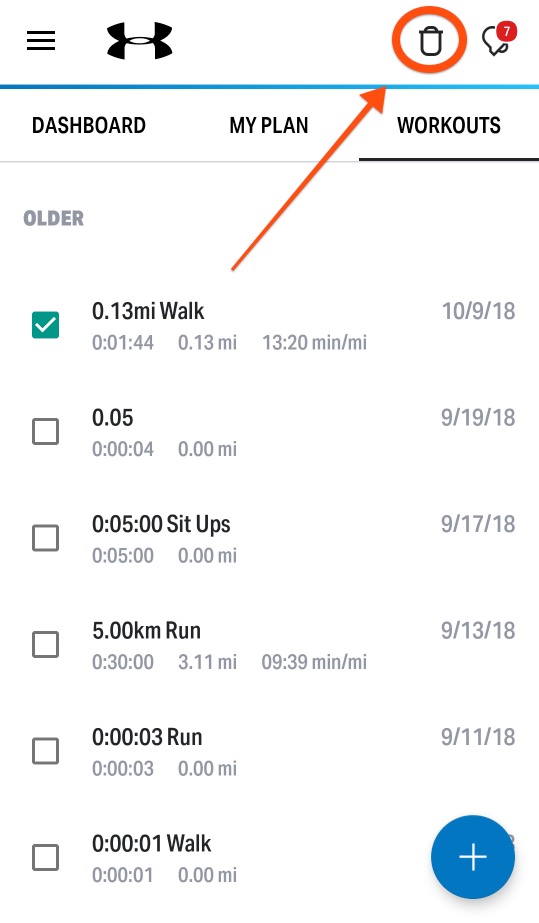 On the website, the workout can be deleted from both the workout summary and edit workout page.
Note: Deleting a workout on either the app or website will remove the workout from your calendar and history entirely. Edited workouts are not applicable to some challenges, courses, or partner-verified programs.