Splits are recorded when using any of our MapMy apps and can be viewed on both mobile devices and the web.
Mobile
To view splits on your mobile device, select a GPS-recorded workout from your workout list or Activity Feed. Scroll down below the map of your workout to see average stats and split information.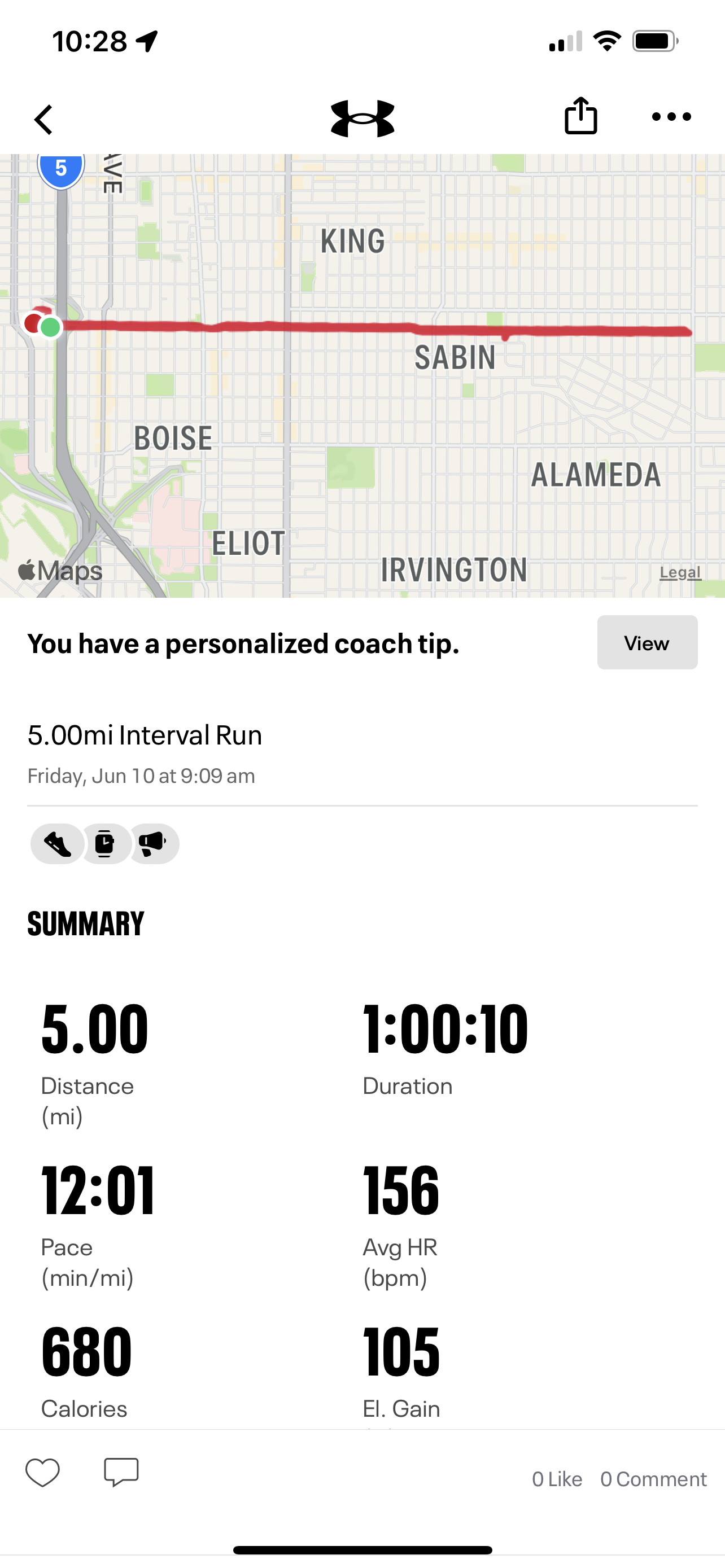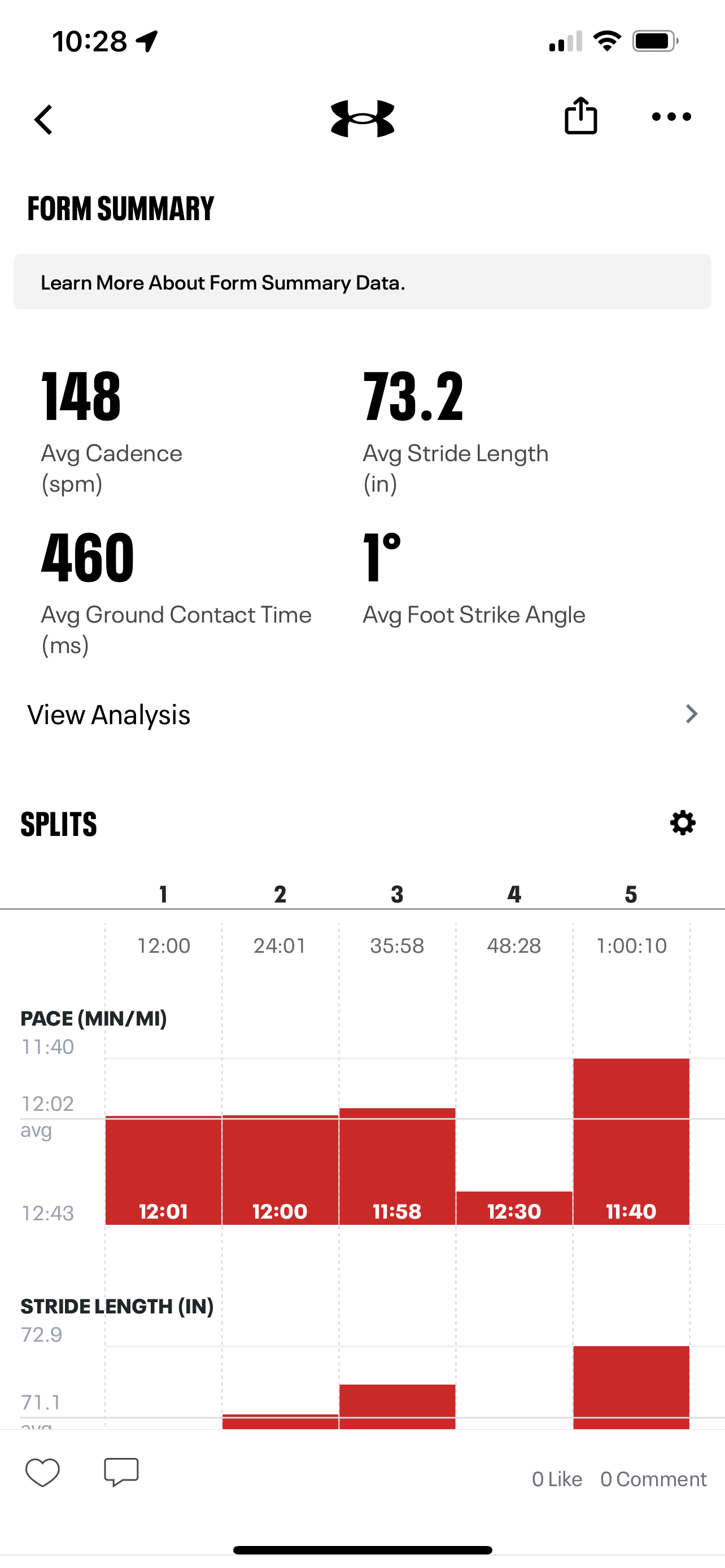 For workouts over certain distance thresholds, the distance of the default splits displayed in the app will increase as well. This means that for workouts over 10 miles/kilometers, you will see 2 miles/kilometer splits, and for workouts over 20 miles/kilometers, you will see 5 miles/kilometer splits. If your splits do not all fit on the screen, you can scroll horizontally by swiping left and right to view them.
If you are an MVP member, you can adjust the split interval by tapping on the settings cog to the right of the word "SPLITS," selecting the preferred interval, then tapping "Done."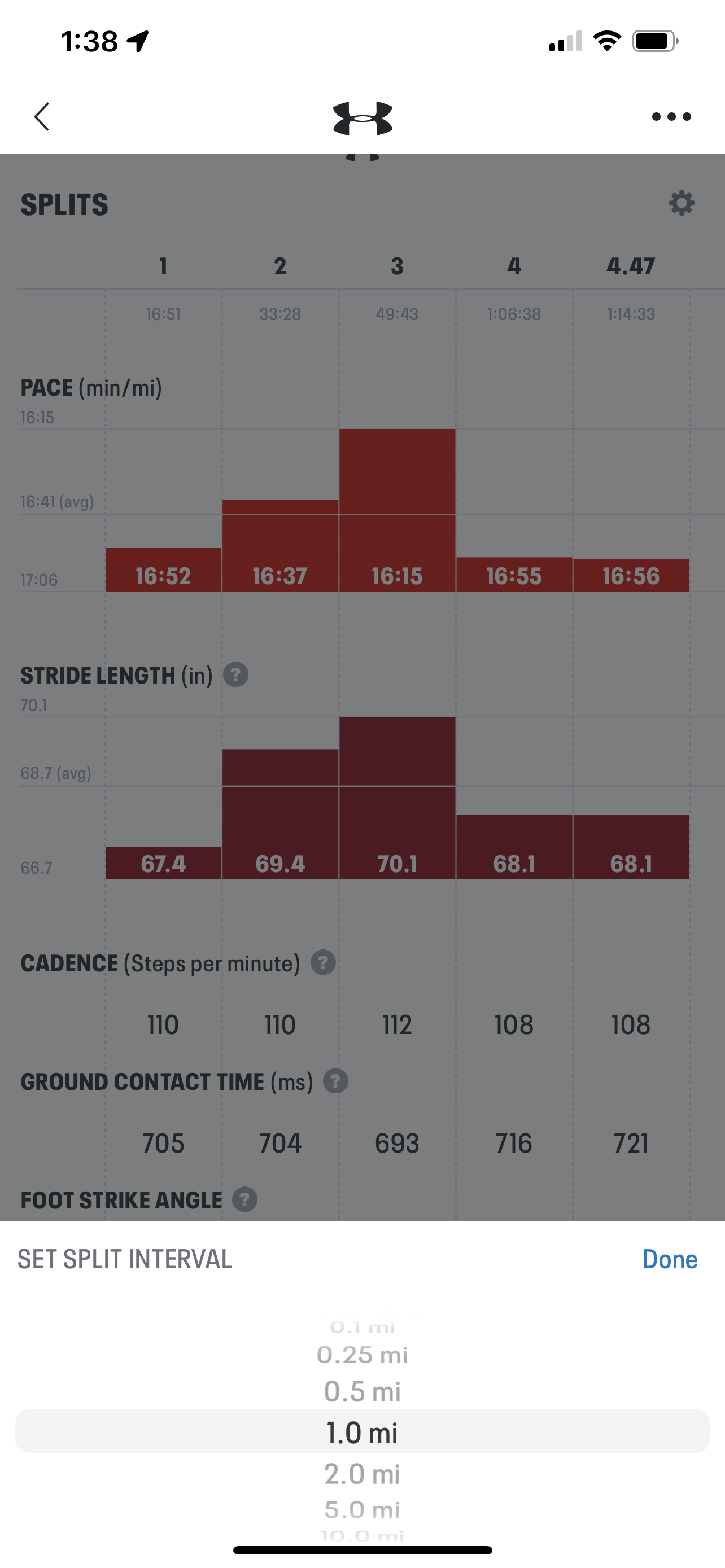 If you are not an MVP member, you will still be able to see the one-mile splits by viewing the workout on our website.
Web
To view splits you will need to select a workout from your workout list. Once viewing the workout's details, to the right of the map is an option to select split intervals. If you're MVP, you can choose the split distance from .1 mile to 10 miles; however, for non-MVP users, the default will always be 1 mile.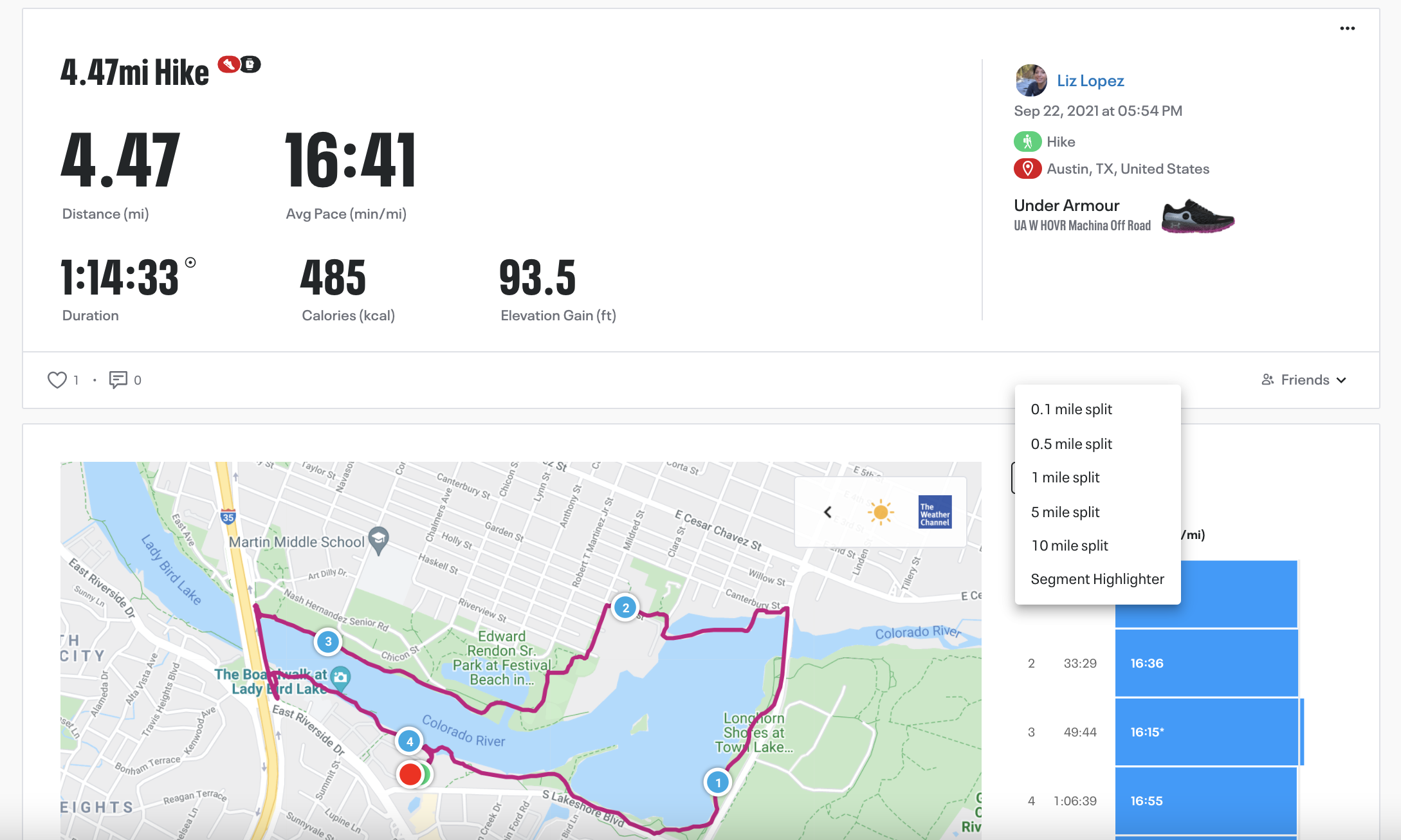 Troubleshooting
If your splits do not record it could be because of a GPS error recording. If this happens, you should check out our GPS troubleshooting tips to ensure that there are both no tracking issues, or app version updates causing splits to fail. If a workout fails to save correctly it will be impossible to recover splits and graphs.
Note: Be aware that splits load on the app and website after being processed by our servers, so the information will not be available immediately on the app until the activity has fully synced, or until it has had a few minutes for analysis.