To edit your payment method, add a new credit card, or change your auto-renewal settings you will want to visit your Membership Settings page. You can do so by logging into your account on our website, hovering over your profile picture, selecting the "Settings" option, and then clicking on the "Membership" tab.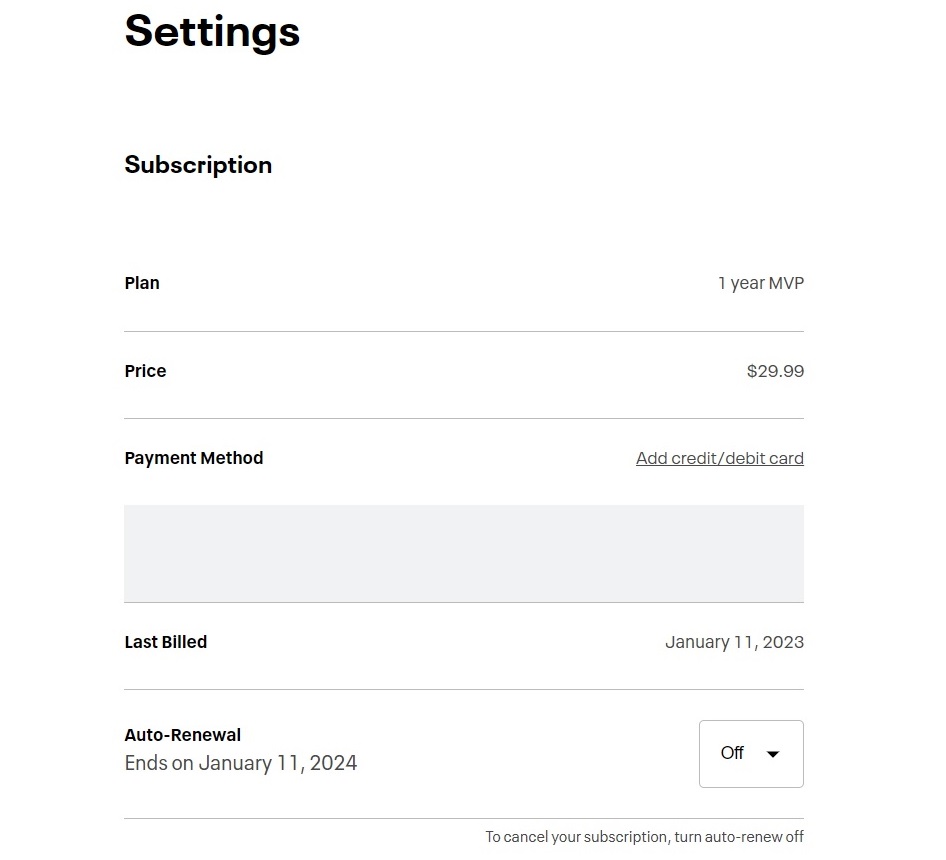 From there, you will see all of your membership information along with having a few options to change these settings. You will have the ability to add a brand new credit or debit card to your account, edit the name, expiration date, or zip code for your existing payment method, and turn off the auto-renewal for your membership so that you will not be charged in the future.
If you have any other questions or concerns, please check out the rest of our Help Center or submit a support request here.