Your privacy is important to us, and we want to give you the tools to customize who sees your profile and fitness activity.
Updating Your Default Privacy Settings
To make changes to your privacy settings from within the app, open the menu > tap "Settings" > select "Privacy." From here you can adjust the default settings for your profile, workouts, and routes.
Please note that updating your default privacy settings will only affect future activities. If you would like to change the privacy settings for past workouts or routes, you'll need to do so for each individually.
iOS Android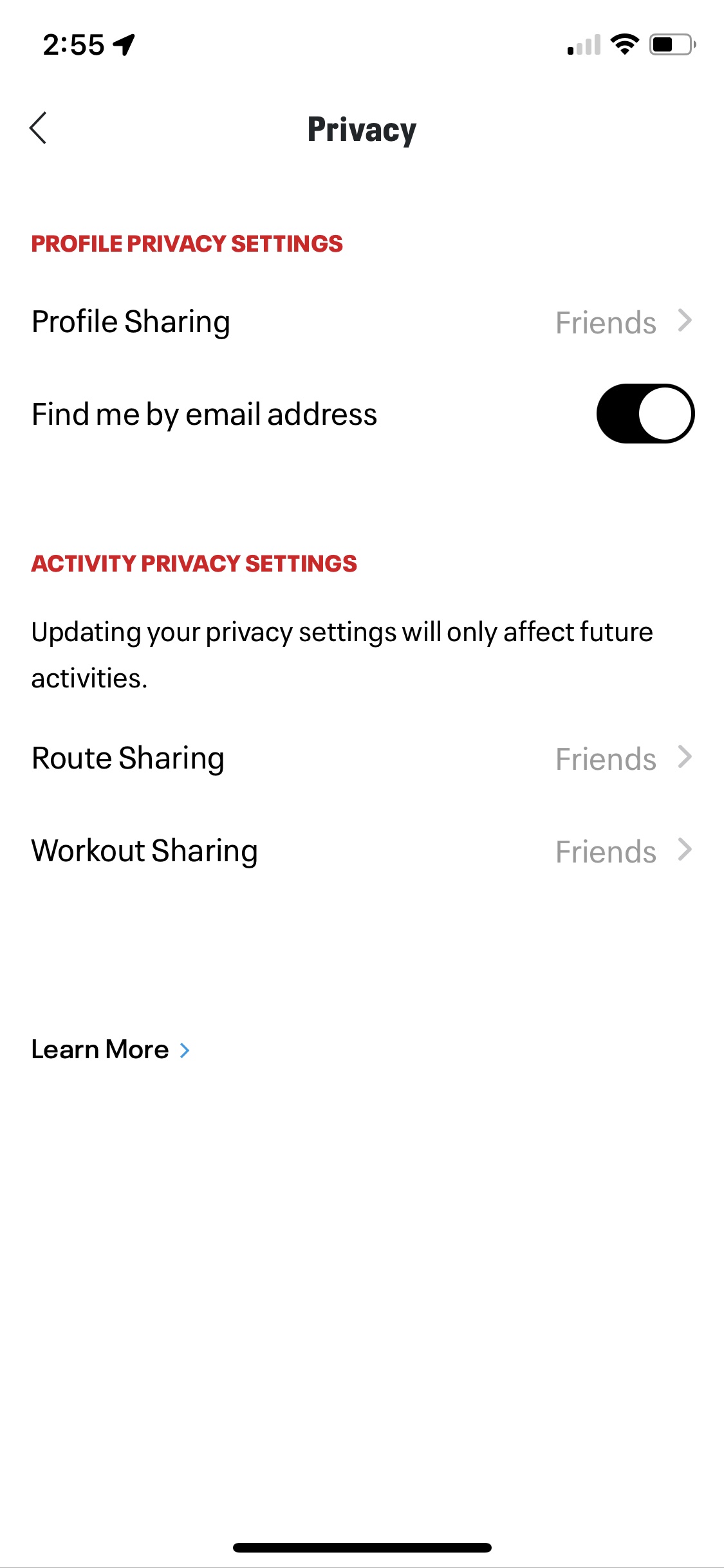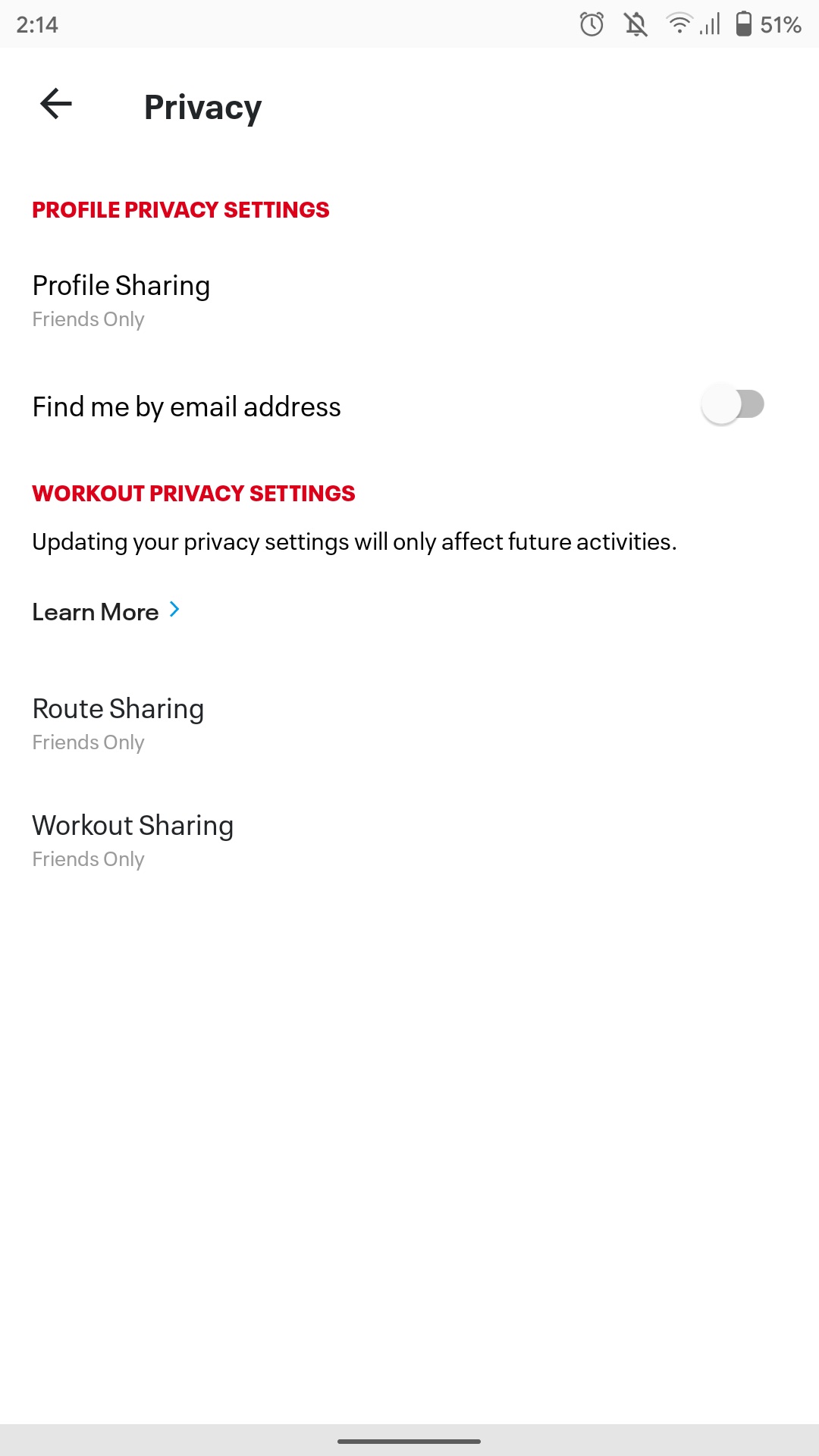 Profile Privacy Settings
A profile with a privacy setting of "Public" can be viewed by all MapMy users and will be returned in search results. MapMy members will be able to view your profile, achievements, gear, friends, and any recent workout or route data provided they also have a privacy setting of "Public." MapMy members can also send you a friend request.
Setting your profile privacy to "Friends" means that your profile will still appear in search results, but displayed data is limited to account creation date, total # of maps, total # of workouts, and any mutual friends you may have. MapMy members may send you a friend request.
If your profile privacy setting is "Private," other MapMy users are unable to view your profile and it will not be returned in any search results. Friend requests cannot be made.
No matter what your profile privacy setting is, some account information and details will always remain private, including:
Workout Privacy Settings
You can change individual workout privacy settings on our mobile app by following the instructions below:
On iOS, open the MapMy app and tap the clipboard in the lower right > tab over to "Workouts" to view your workout list.
On Android, open the menu and select "Dashboard" > tab over to "Workouts" to view your workout list.
To change a workout's privacy, select the workout from the list and look for the privacy icon displayed in the upper right corner above the map. It will be displayed as one of the following images: a globe ('Everyone'), two silhouettes ('Friends Only'), or a lock ('Only Me').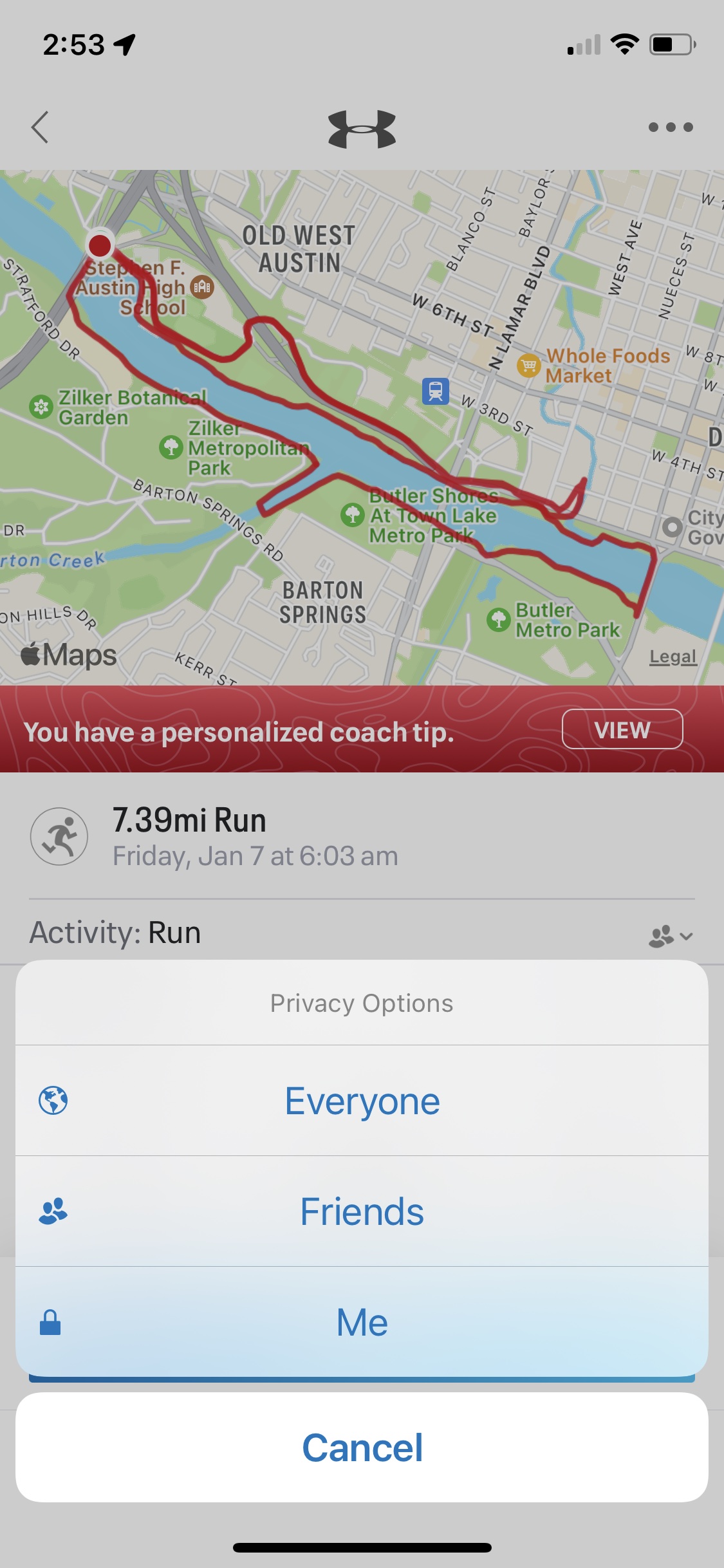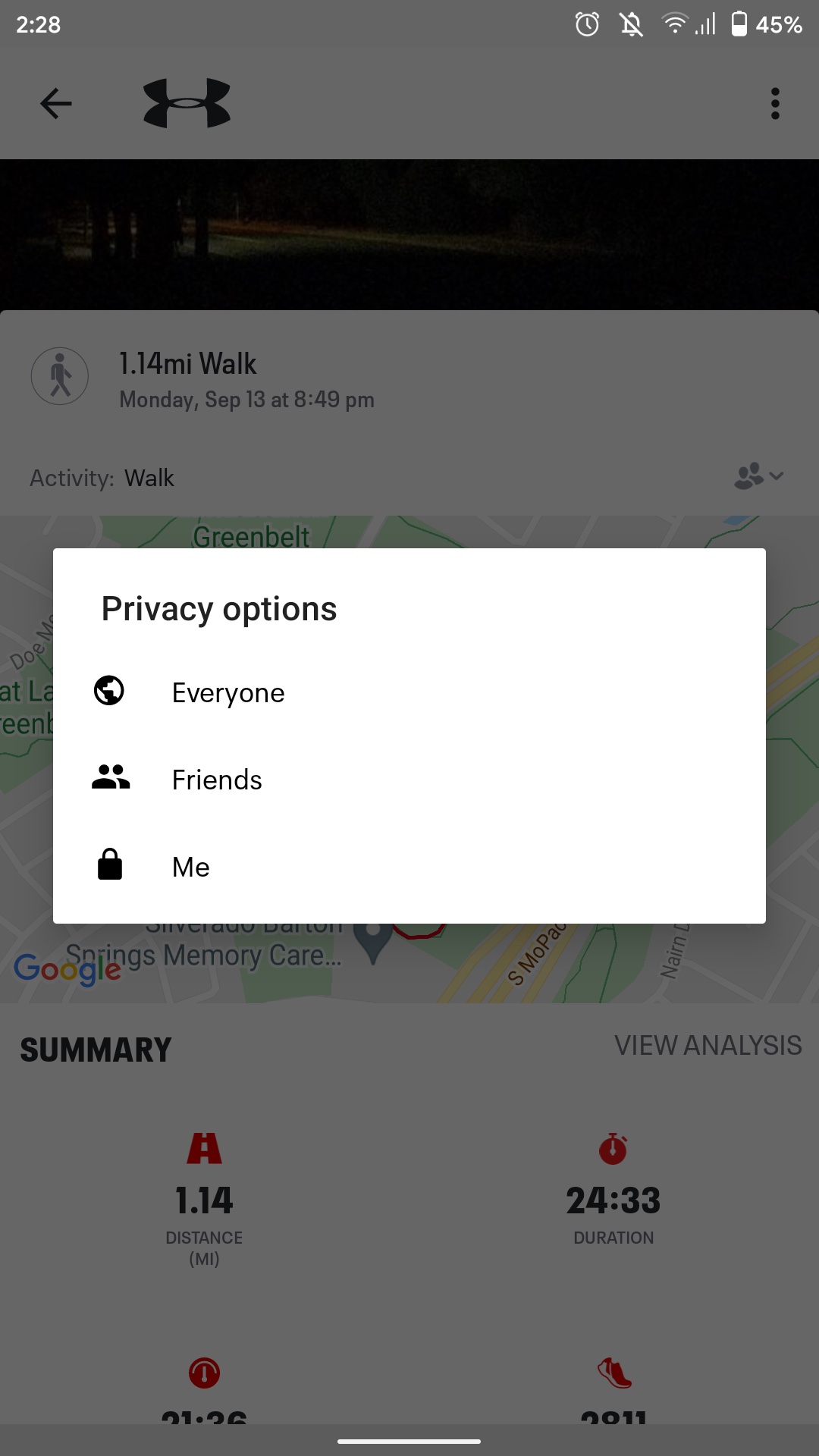 Tap the icon to change it to your desired privacy setting.
Route Privacy Settings
Individual route privacy settings can be changed on the website via My Routes by clicking the name of the route. On the route detail page, clicking the route's current privacy setting will toggle between these four options:
Public
Friends
Private
Accessible via the link (URL) sharing
If an activity has a public, accessible, or friends setting it will be searchable within MapMyFitness. However, a map with an accessible privacy setting will appear anonymously, without the creator's username. This means no user will be able to link this back to a creator or an account.
On the My Routes screen, the privacy status of each route is represented by an icon. In the following image, the icons in the far right column represent, from top to bottom: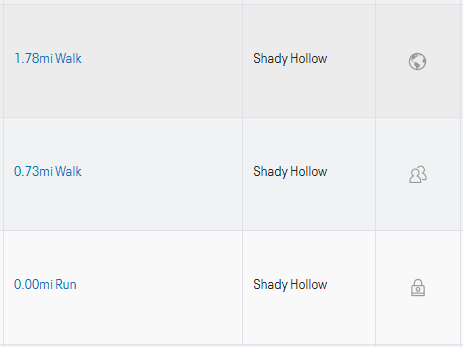 Private routes will not show up in search results and will only be viewable to the creator. Privacy settings can also affect whether friends see Activity Feed posts, receive push notifications, and whether or not maps will appear when embedded or shared on social media sites such as Facebook.
For more information check out our privacy policy.
Questions? Please submit a support ticket here and one of our agents will be in touch soon!