The tips outlined below should restore normal GPS recording to the app on the iPhone. This should prevent most problems related to tracking, including incorrect distance, stats tracking, and GPS-necessary audio feedback. Fixing any incorrectly recorded stats or route details will require editing the workout, and/or editing the route.
The app is not intended to record GPS activities or other stats when using iPods/iPads/tablets since they do not have a native GPS chip for tracking without 'A-GPS' and a cellular signal. For any issues with GPS on an Android device, read through our Android GPS help article.
Enabling Location Services on iOS:
MapMy must have access to your location at all times in order to properly record your workouts. To enable this visit:
iOS Settings App > Privacy > enable Location Services > MapMy > toggle MapMy to "While Using the App" > toggle Precise Location.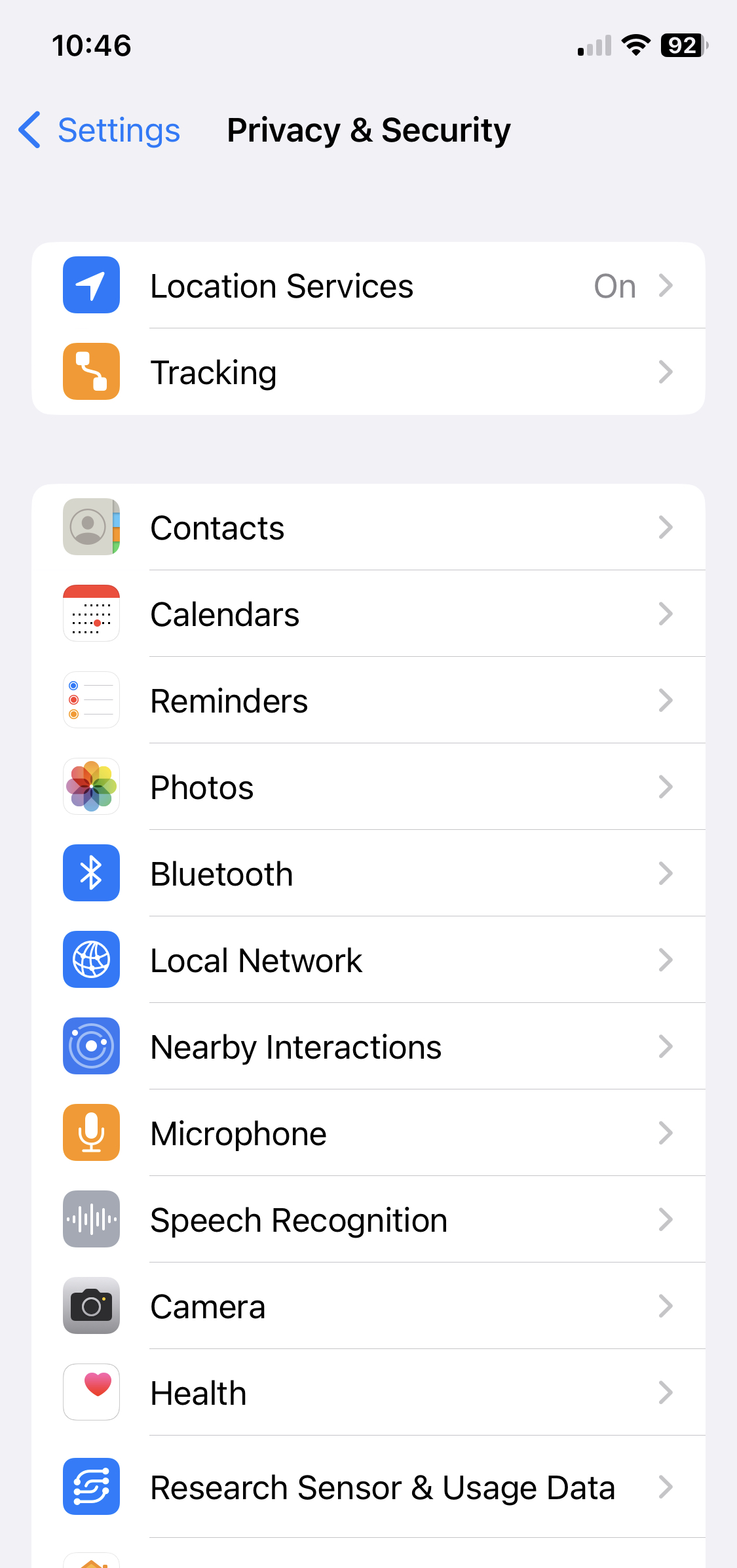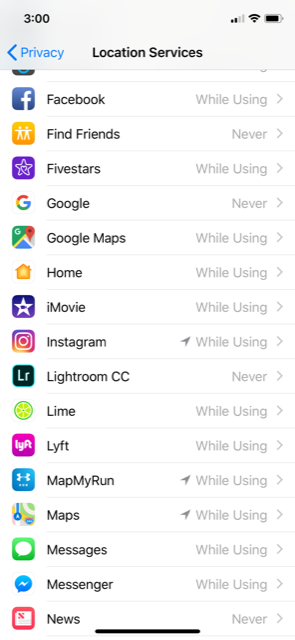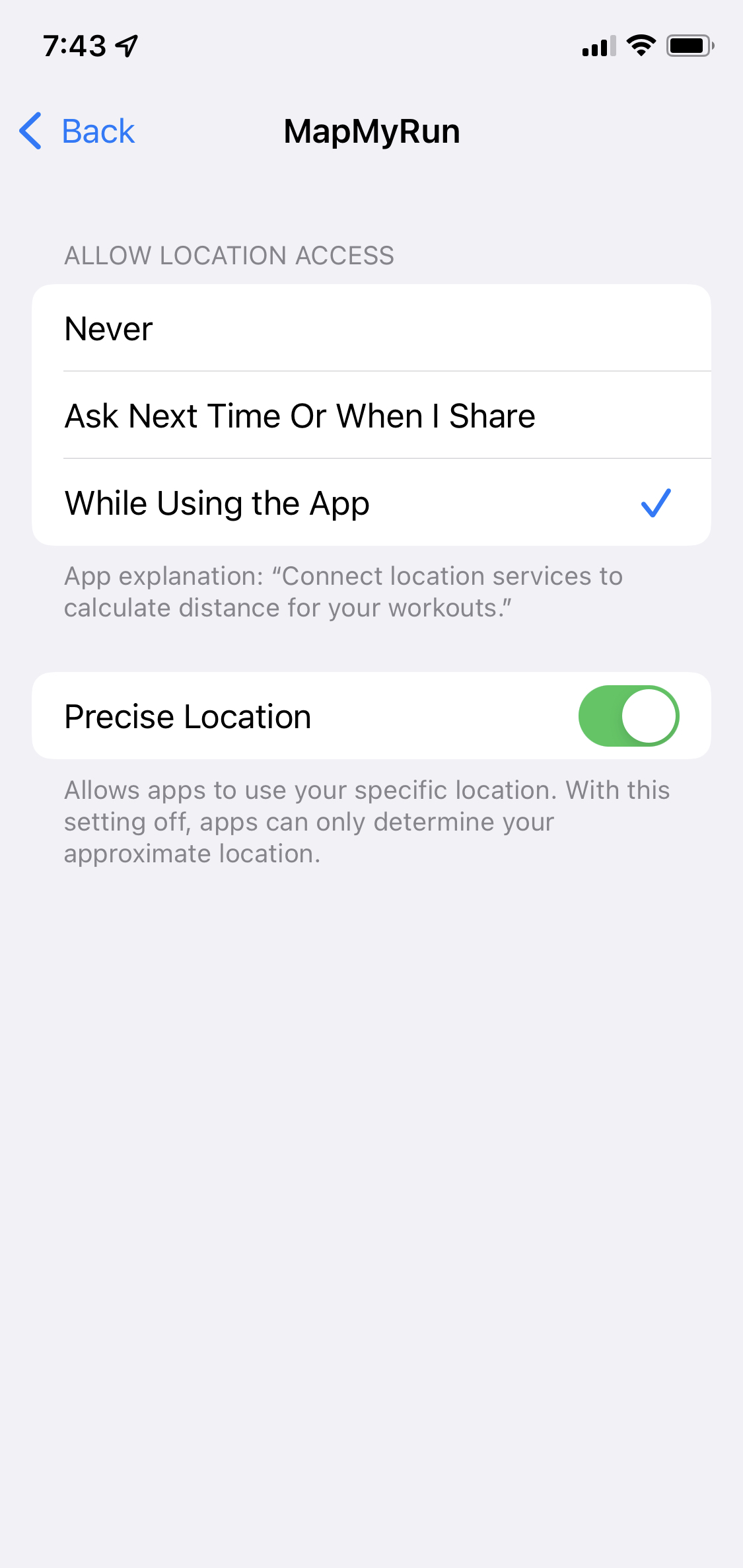 Selecting "Never" will prevent any tracking of location data with MapMy.
Note: If you do not have location services enabled for MapMy at the time of your workout starting, you will see the following series images and prompts to help enable this setting and ensure optimal GPS tracking during your workout.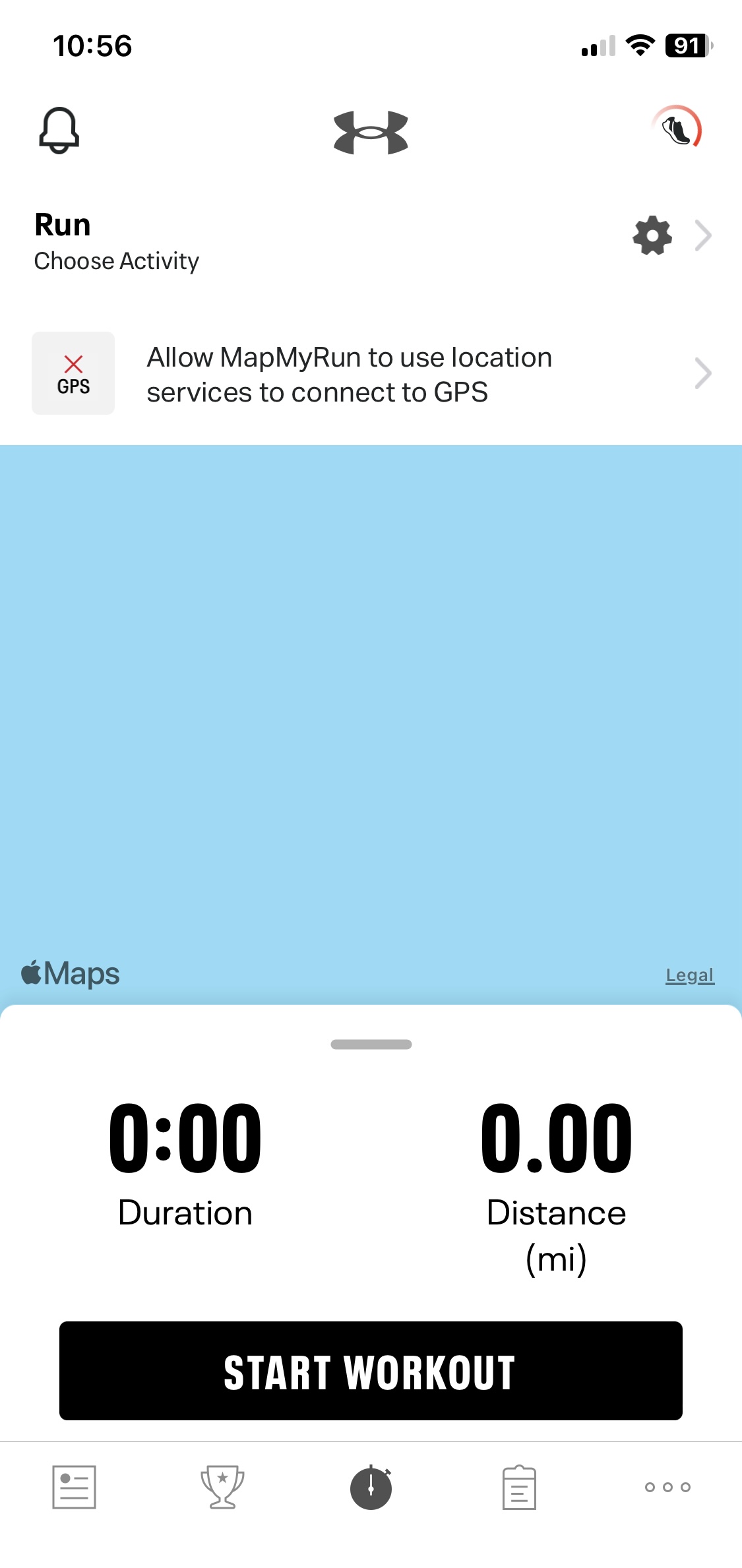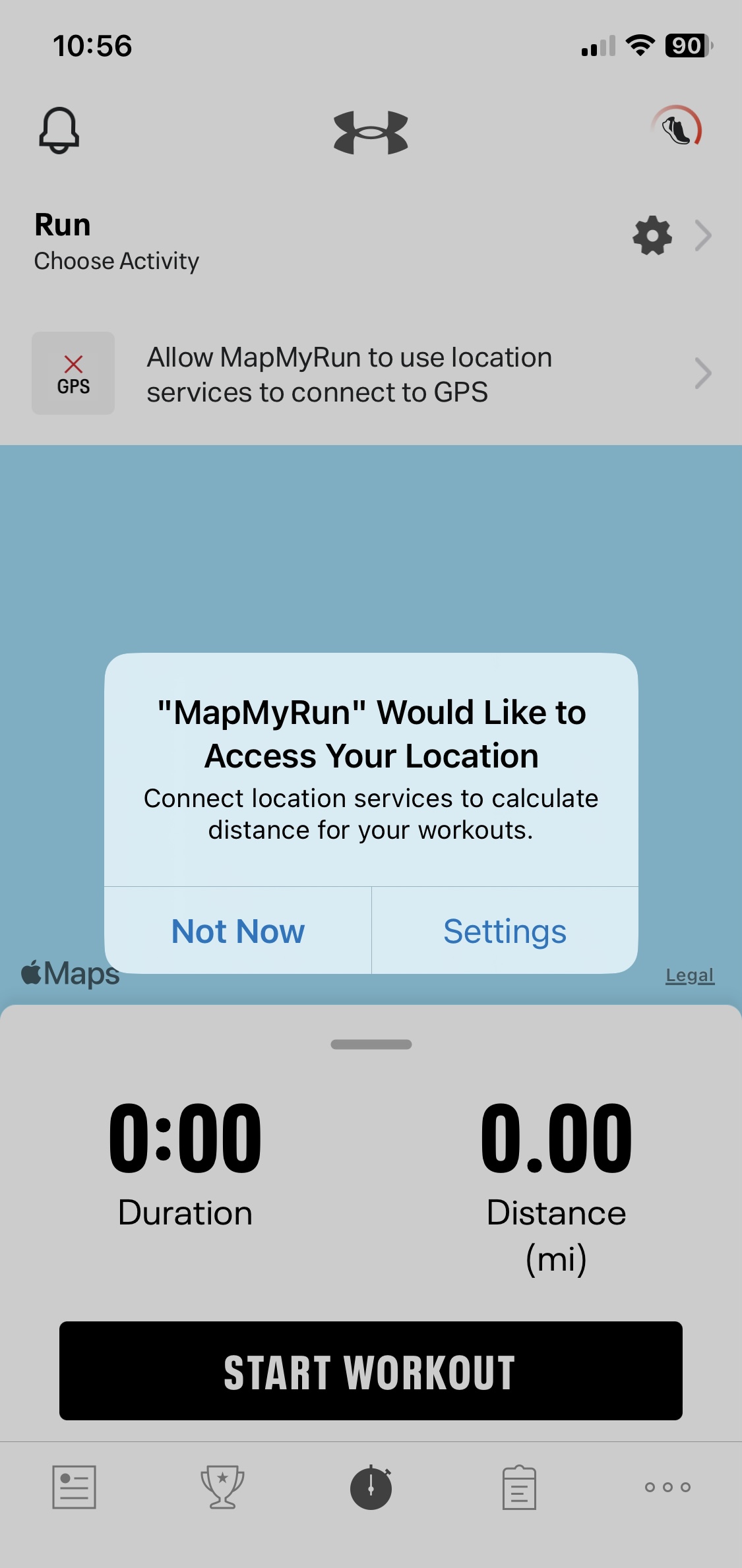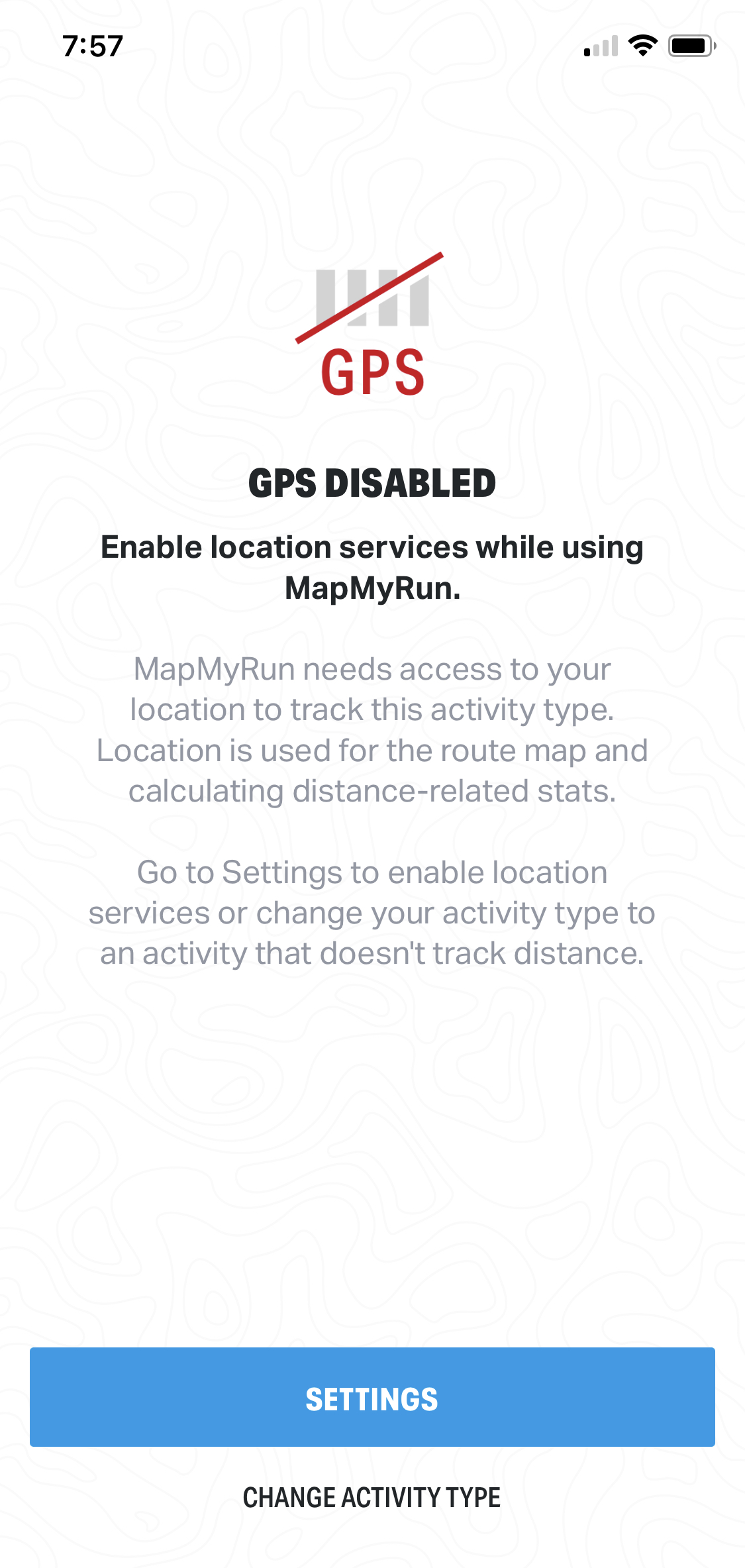 Enabling Background App Refresh:
There are two settings for all iOS devices that must be enabled in order for GPS tracking to successfully connect and occur with MapMy: Location Services and Background App Refresh.
Within the iOS Settings App visit:
iOS Settings App > General > Background App Refresh
While here, be sure to enable this setting for all MapMy apps. If this feature is turned off, MapMy will not record any activity when the phone's screen turns off or when you navigate away from the app. [Please Note: If your phone is in "Low Power Mode", Background App Refresh is automatically disabled.]
If the Background App Refresh and Location Services Settings are enabled properly and you are still experiencing tracking issues, please try the following steps:
Force quit the app and any other open apps, especially processor-intensive ones such as games, GPS tracking apps, etc., as these can cause intense strain on a phone and the available memory. This higher usage often results in error tracking. Relaunch it and see if the problem persists.
Delete the application from your phone entirely, and then reinstall the app from the app store. You will not be charged again for the app you have downloaded previously.
Restart your cell phone - this can sometimes free up memory and restore functionality. Even smartphones and computers need a power-nap.
Turn off Wi-Fi before starting your workout. Wi-Fi can sometimes introduce errors into the latitude and longitude coordinates.
Toggle Airplane Mode on and then off from your phone's settings.
Navigate to your device's System Settings and from the Date and Time settings enable "automatic time zone." This will prevent GPS points from being reported at an incorrect time when connecting to a GPS signal.
You may need to turn Auto-Pause off from the in-app settings. Auto-Pause goes into effect after 30 seconds of inactivity or when traveling less than 2.4 mph and, if you do not intend to use it, can cause some problems with distance and time measurement.
Be sure to turn on your phone's lock-screen after beginning your workout - this will prevent the app from accidentally pausing your workout if something brushes against the screen.
Make sure you're running the app on an up-to-date Operating System. For iPhones, you can check for a software update by going to your phone's Settings app > tapping "General" > tapping "Software Update" and then updating.