Real-Time Form Coaching
Real-Time Form Coaching is the latest feature built for Connected Footwear. After connecting your shoes, your home screen will present the Real-Time Form Coaching view.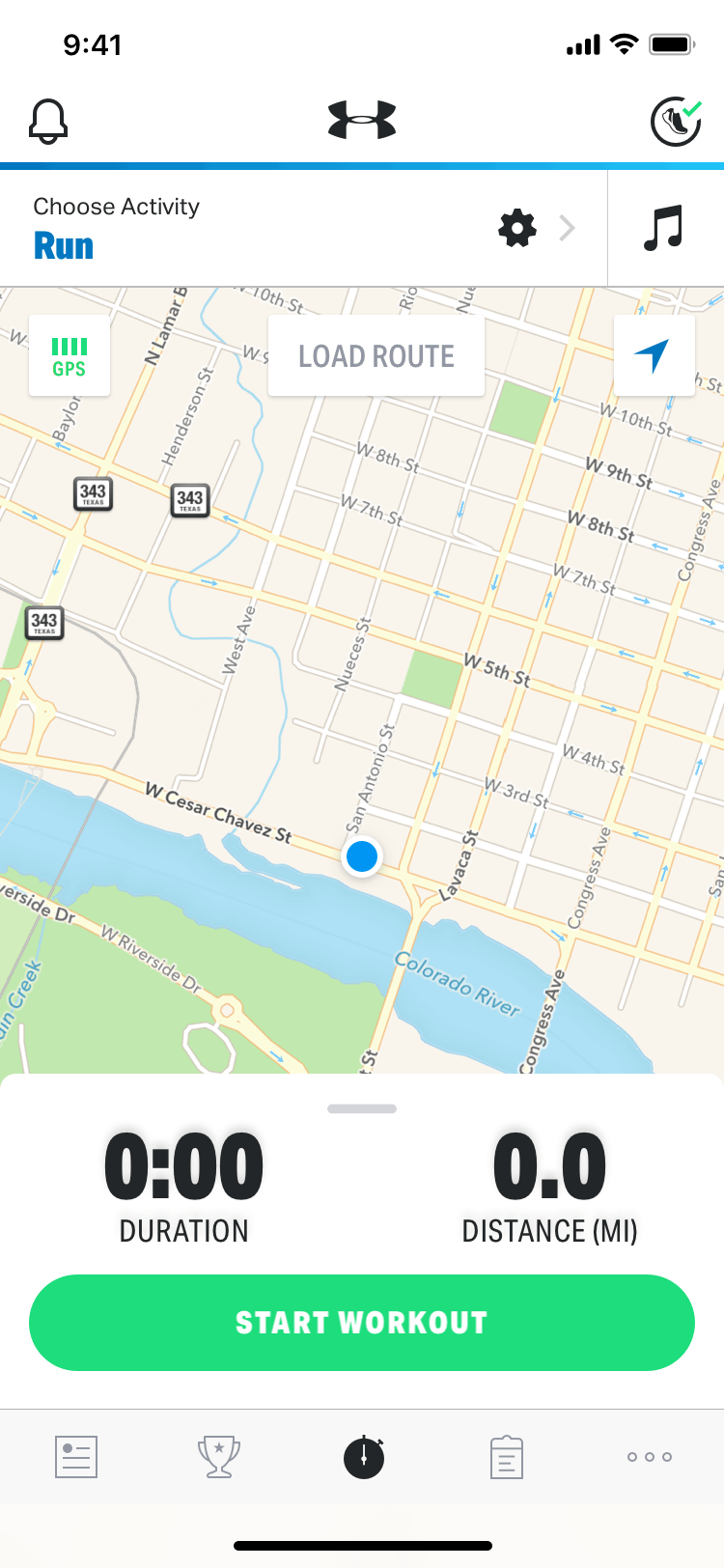 Once you begin a workout, the app will give you two minutes to warm-up. During this time, the app will calibrate and adjust its settings to your unique style of running as you fall into a regular running pattern. After the two-minute warm-up period, you will begin to receive both visual and audio coaching tips during your workout.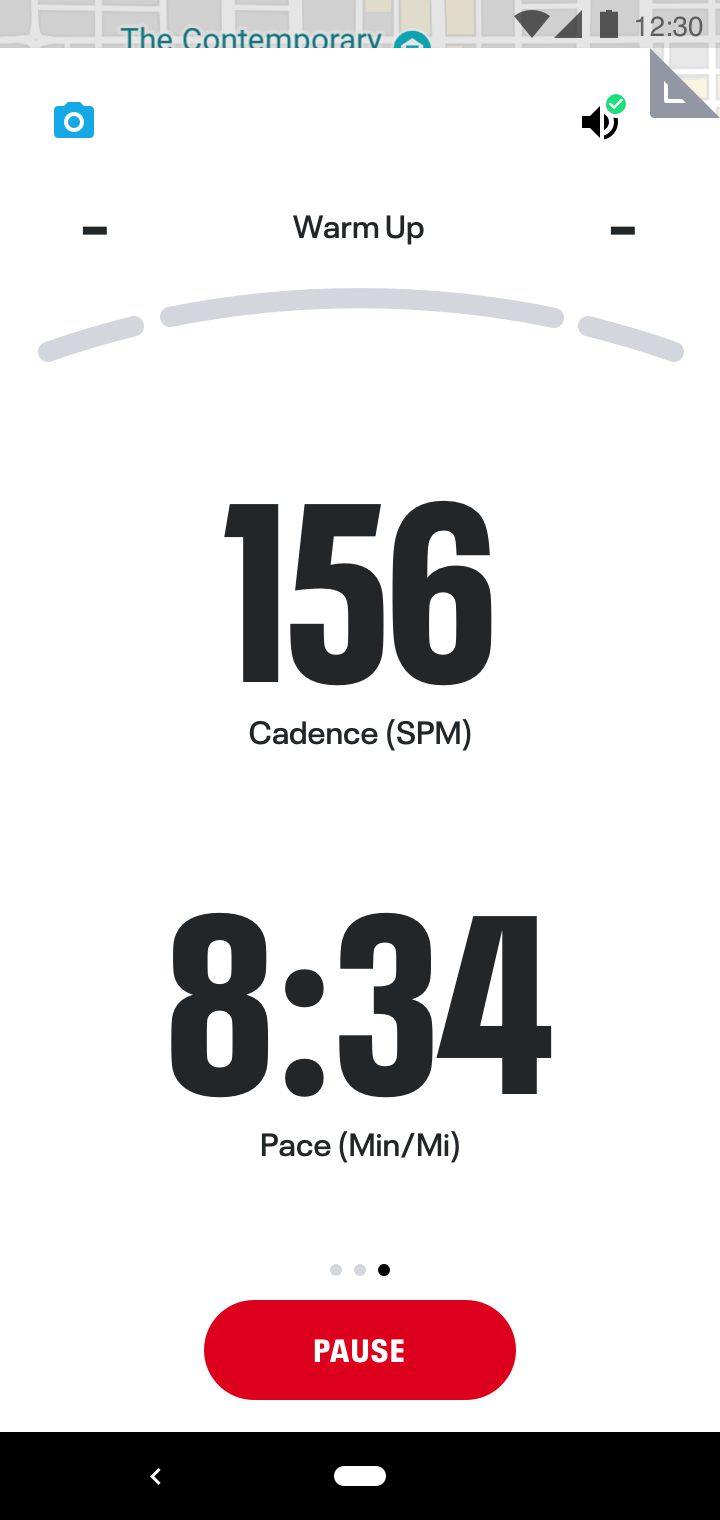 The main metric you will receive feedback on will be your cadence. In the top corners, you can see the upper and lower bounds of your Target Range. As you run, these limits will adjust based on your pace so you can expect them to change throughout your workout as your pace changes. The gauge indicates your current cadence and moves to indicate whether you're within your Target Range.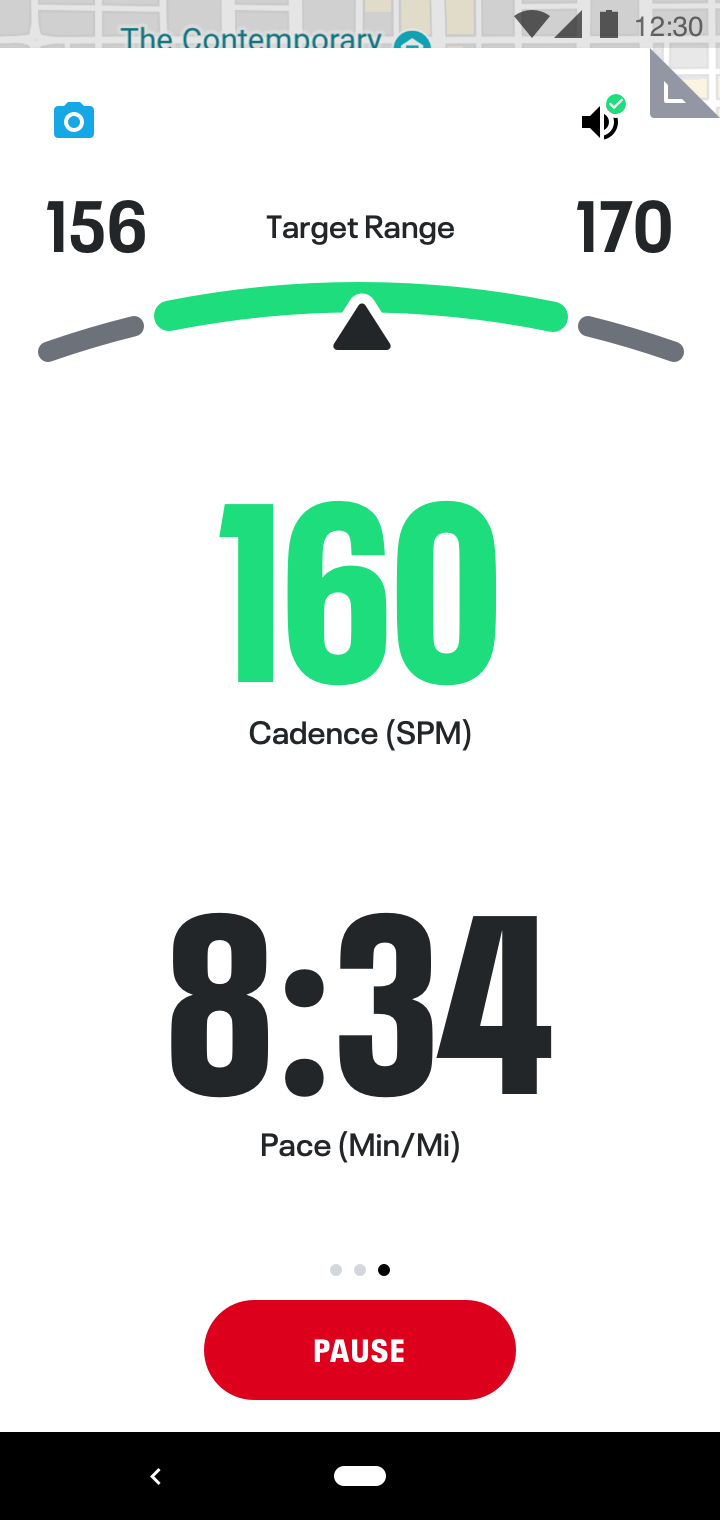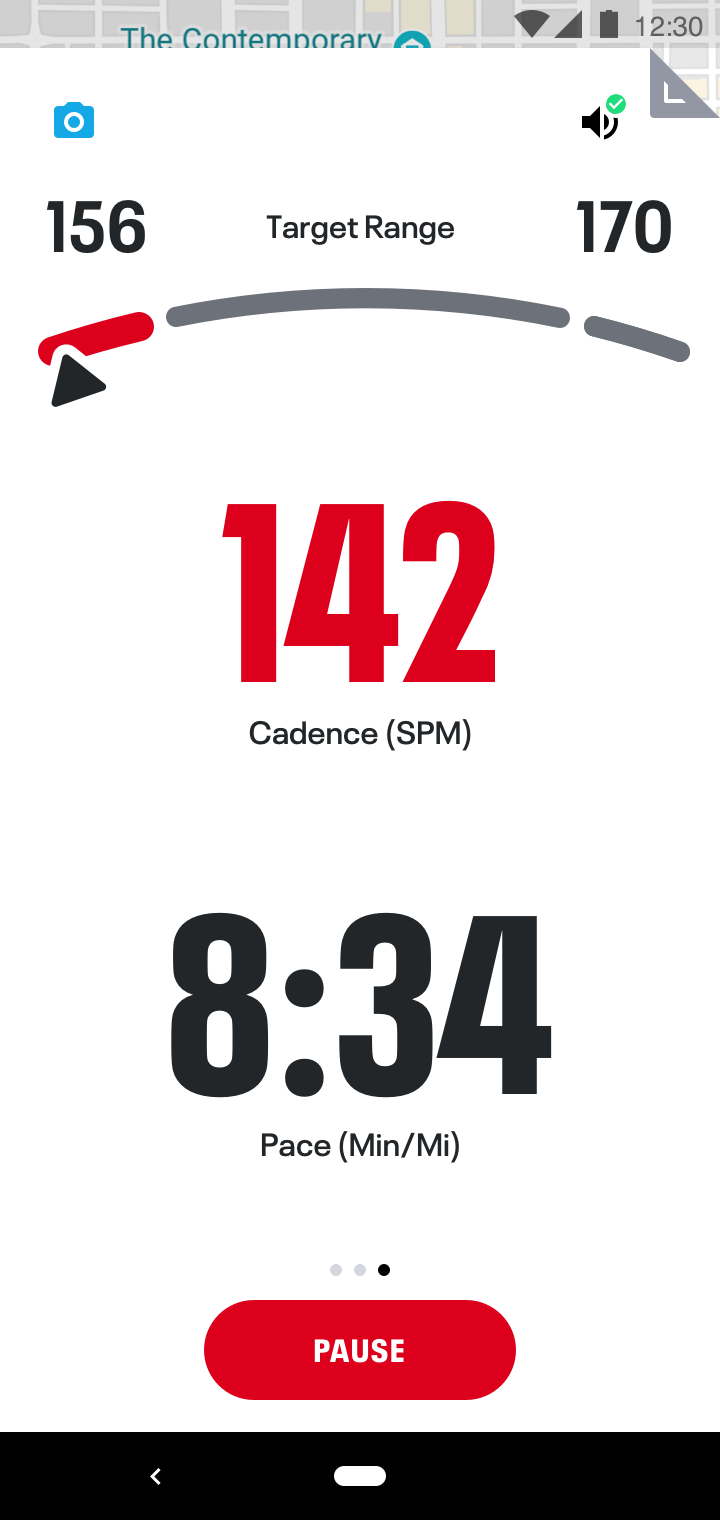 .
In the case where you start to fall outside your Target Range, the curved line turns red, as does the main cadence metric.
In addition to turning red visually, we'll provide you an audio cue to let you know you've fallen outside your range, and give you a tip on how you might get back into range.
Form Summary
Eligible Connected Footwear workouts will receive additional stats called 'Form Summary' on their workouts which will include cadence, stride length, ground contact time, and average foot strike angle.
If your workout is eligible for Form Summary, you will be able to view this by scrolling down on your workout analysis.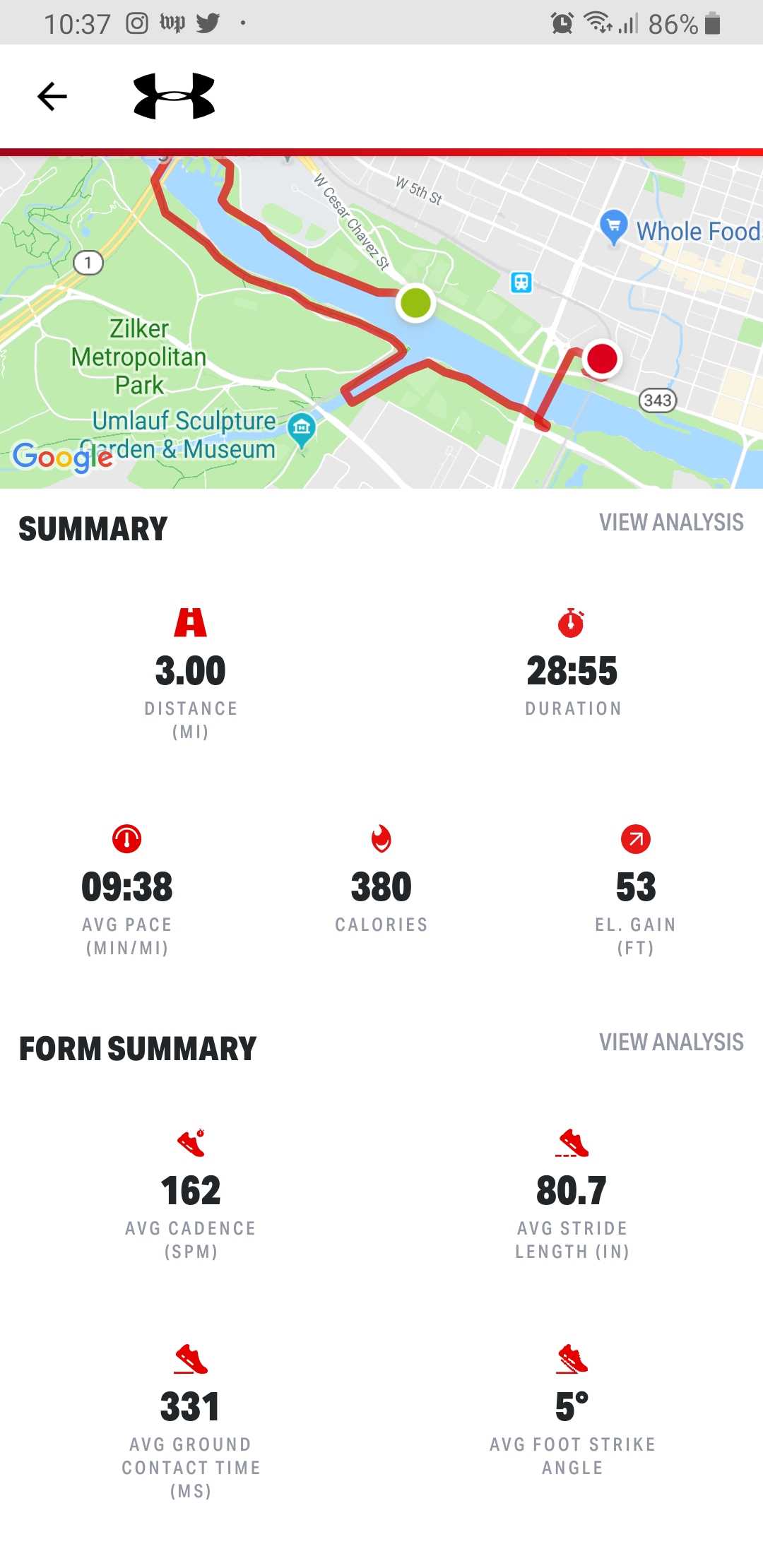 Cadence - Your running cadence is defined as the number of steps of your right foot you take per minute
Stride Length - Your stride length is the distance between successive ground contacts of the same foot
Ground Contact Time -
Foot Strike Angle -
Tapping 'Show All Data' displays a series of graphs which include your stats plotted against your pace.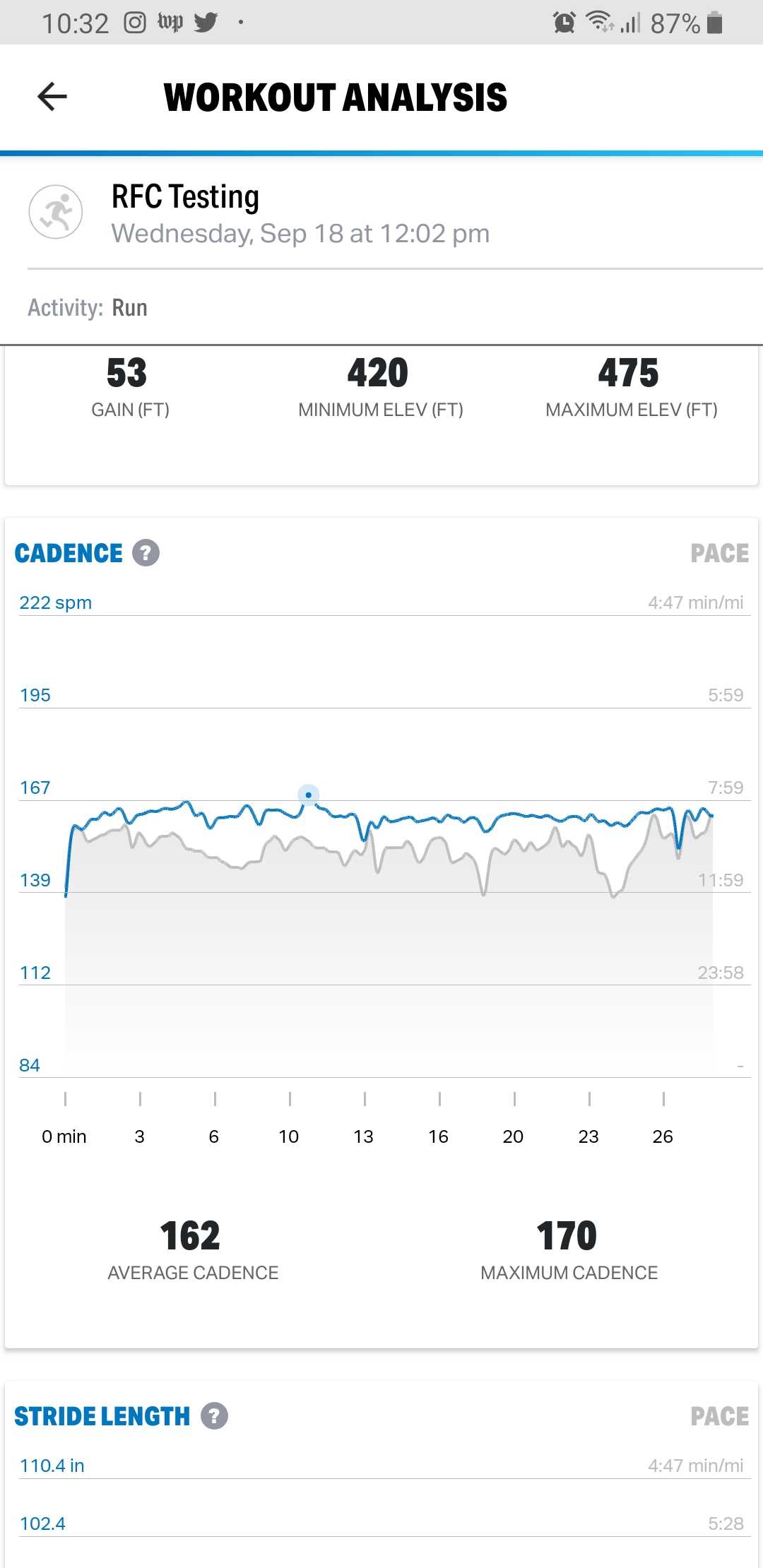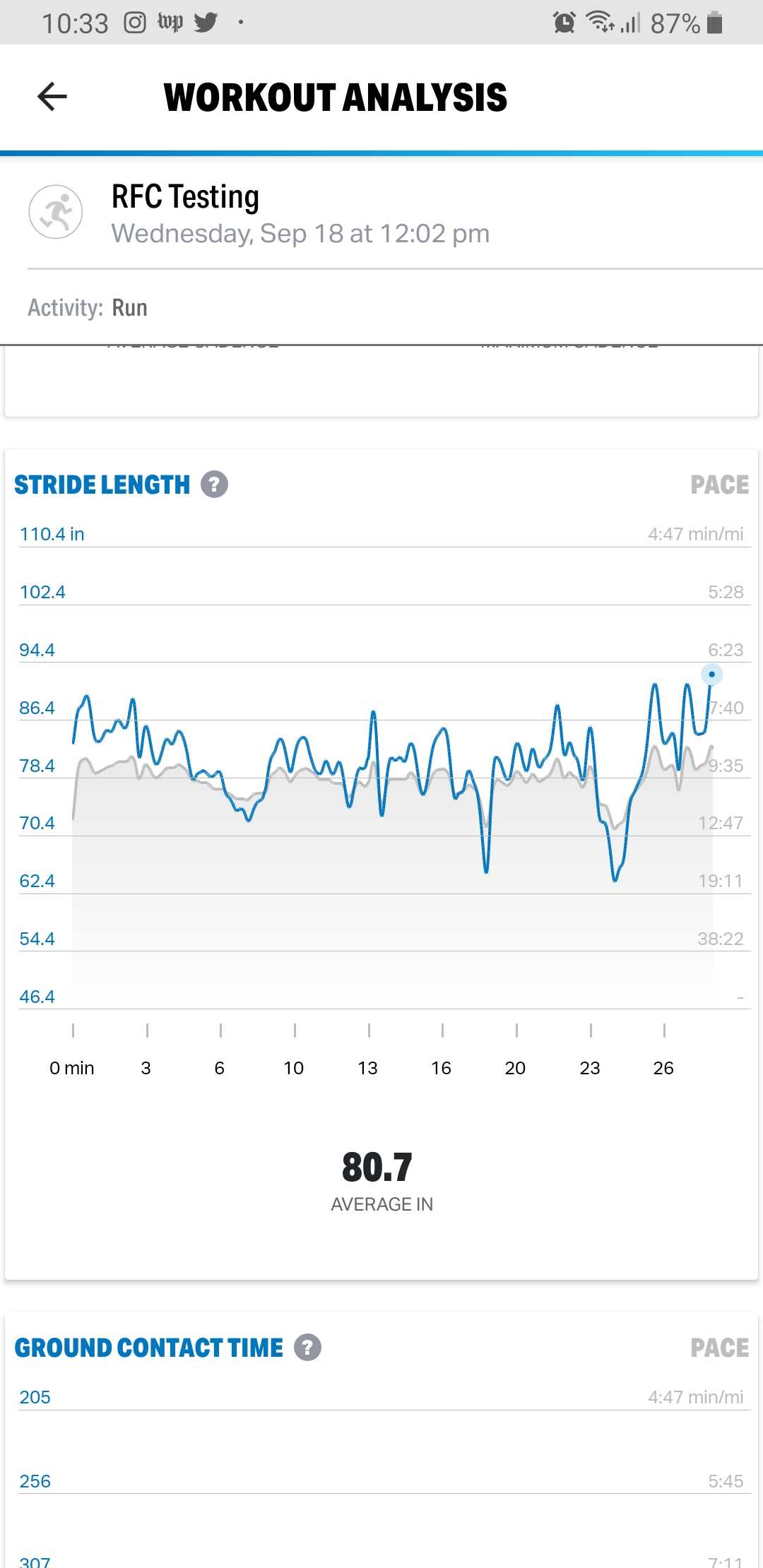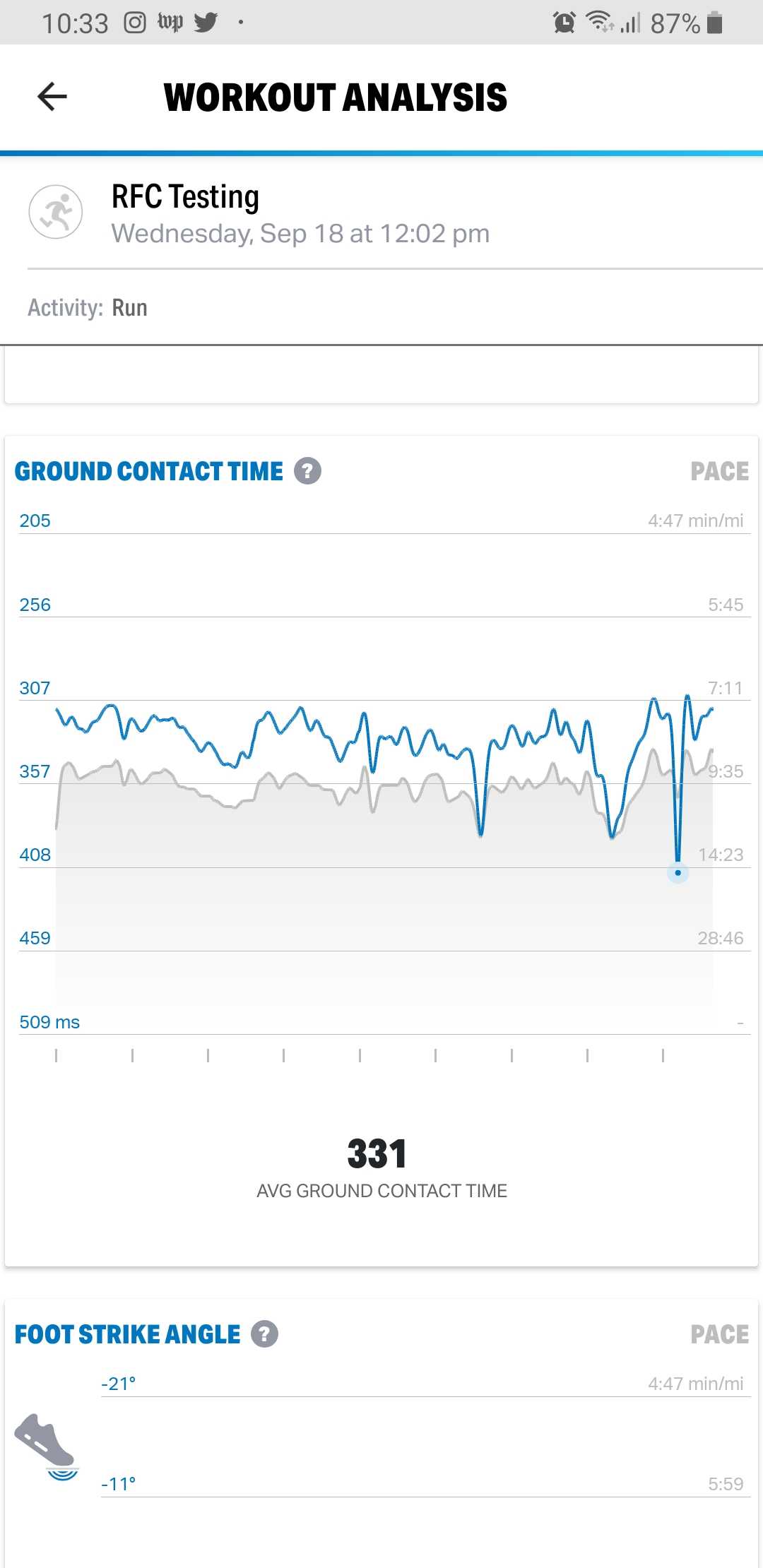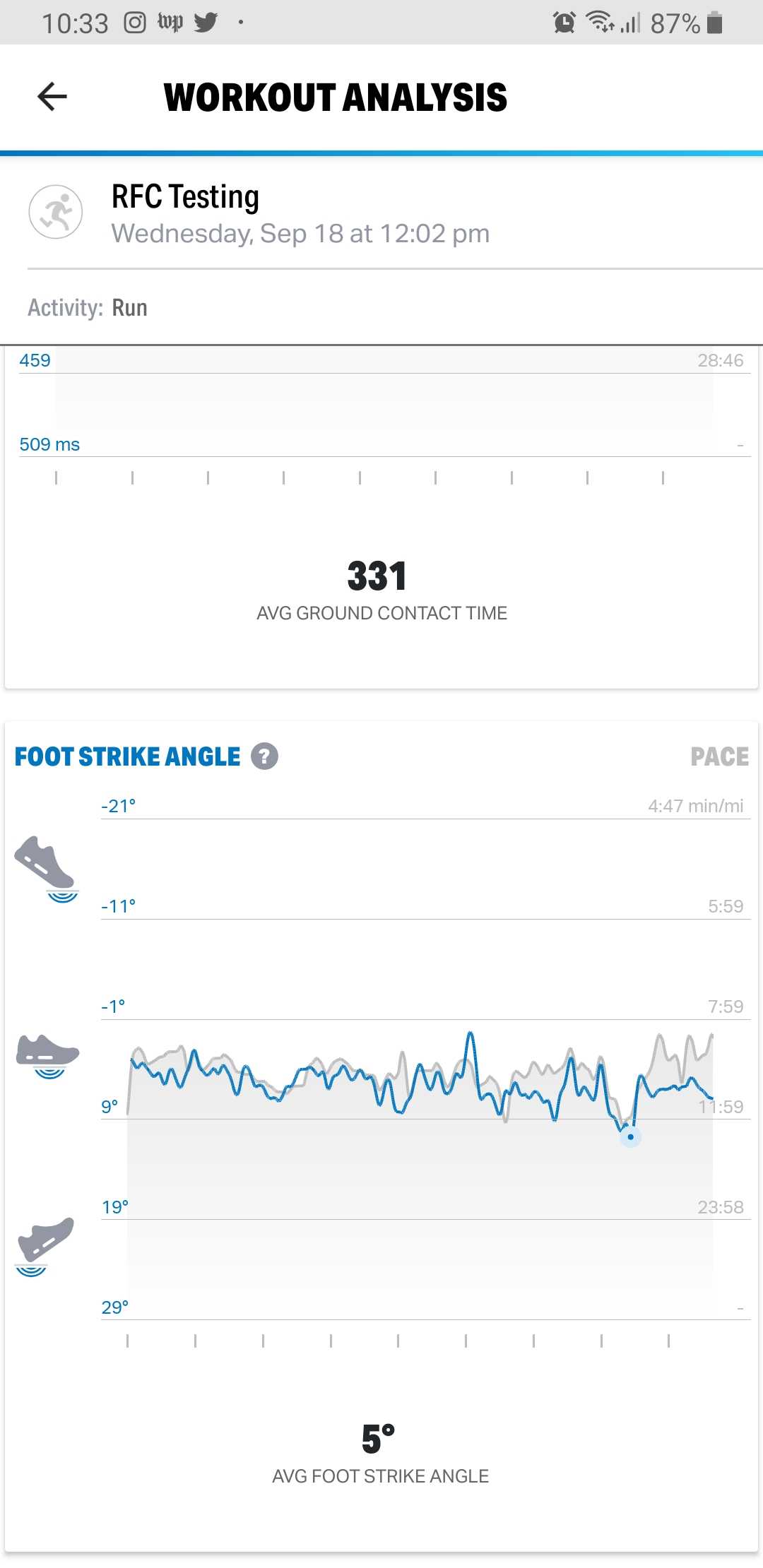 Some workouts are additionally eligible for Coaching Tips. If your workout is eligible you will see a blue megaphone on your workout list, and a red banner when opening your workout.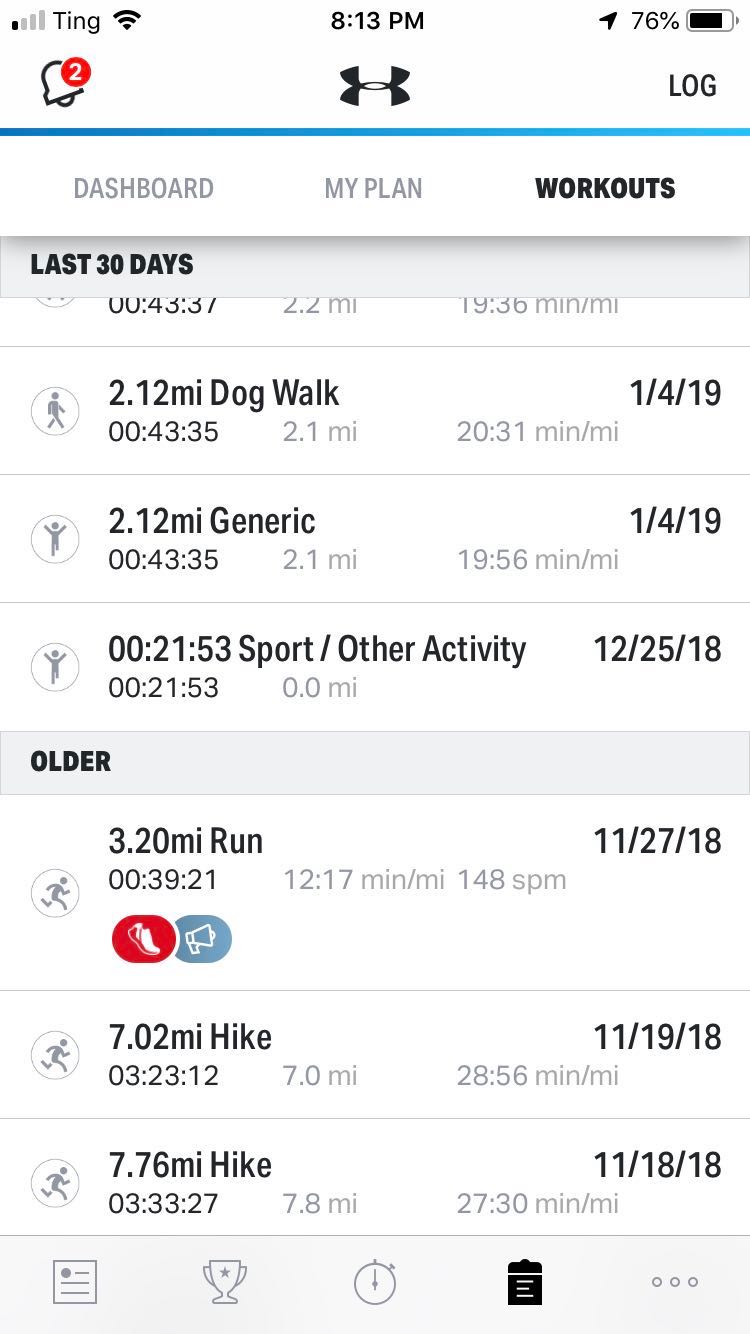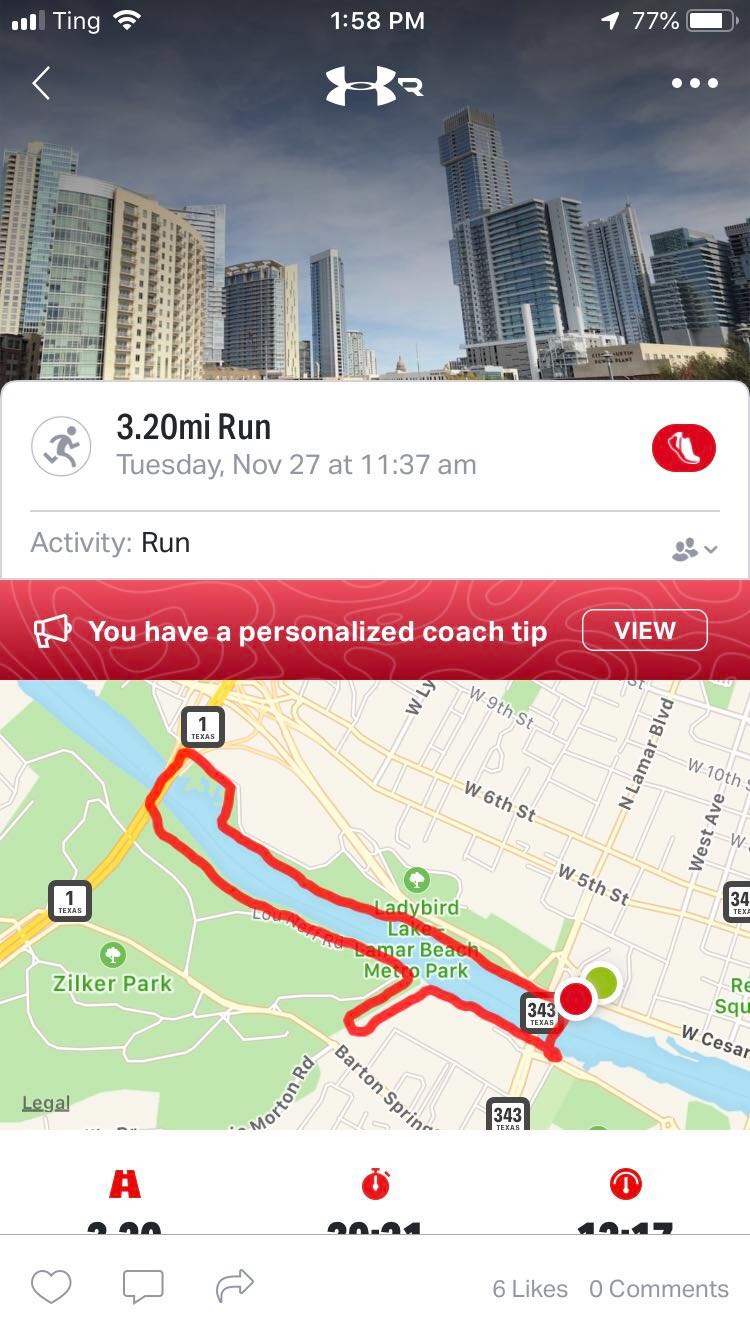 We use height, weight, age, gender, and pace to determine a target cadence and stride length range. Based on this target range, we provide you with personalized tips on how to improve your running performance and avoid injury.


Frequently Asked Questions
Why can't I view the Form Summary?
Form Summary is currently available for Connected Footwear users who are on firmware version 2.0 and higher.
You can check to see your shoe's firmware by tapping on the shoe home and then tapping on the cog next to the manual sync button.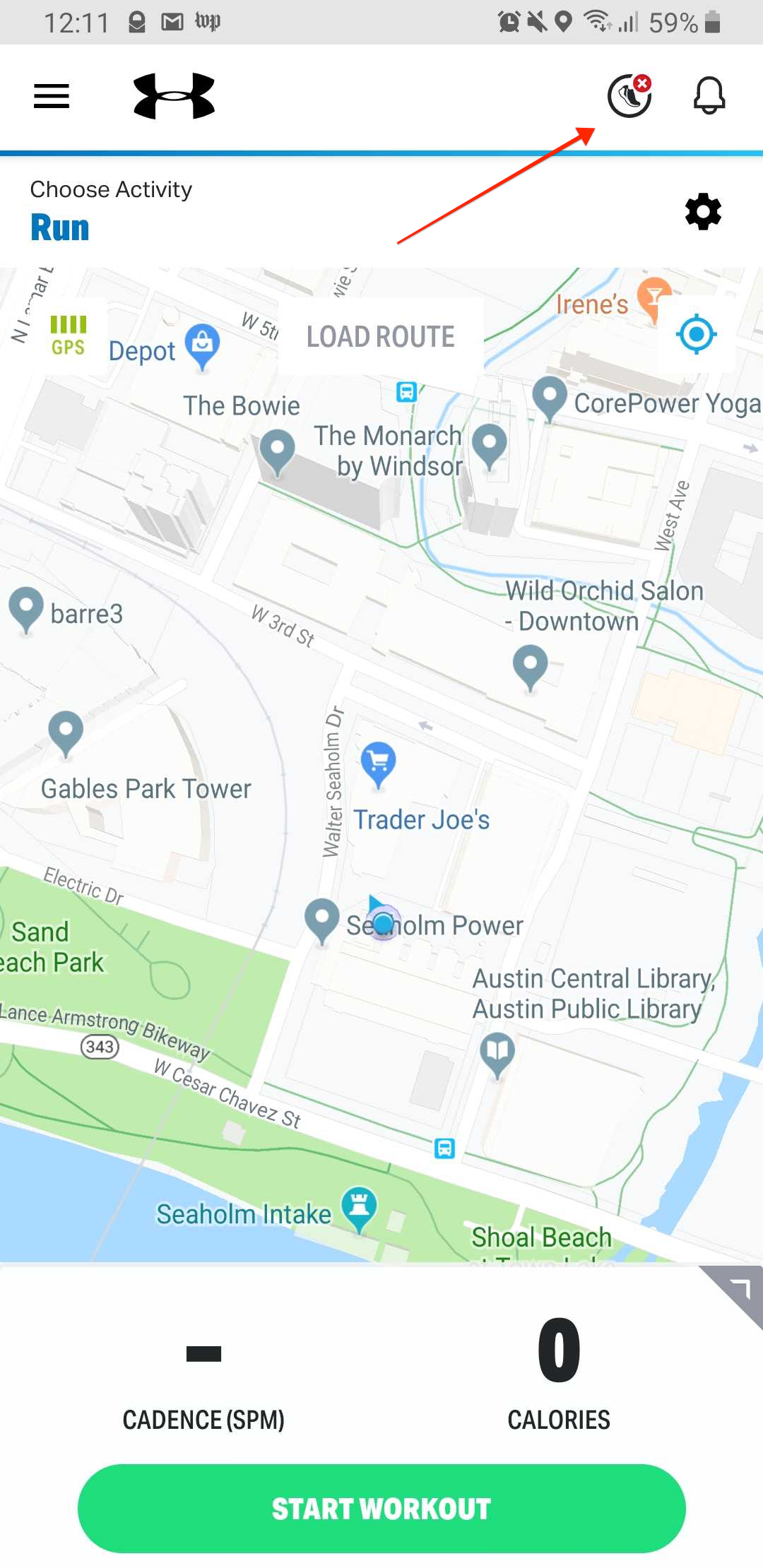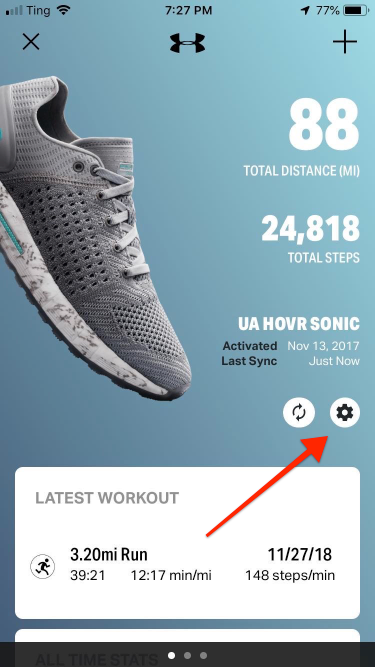 What metrics will I receive if I'm walking?
If you are walking with your Connect Footwear you will receive your ground contact time stat, and your foot strike angle will be displayed as a dotted line.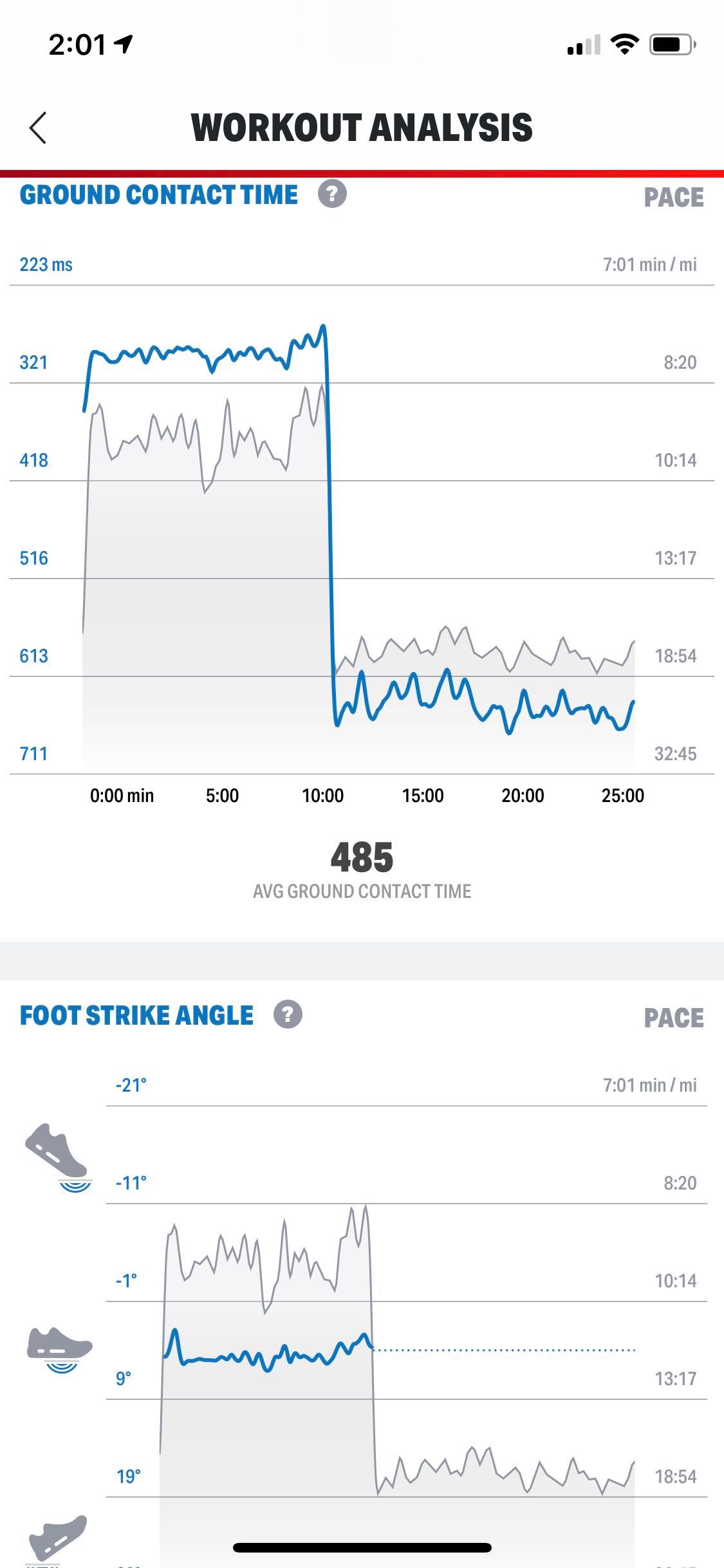 Why didn't my workout get a personalized coaching tip?
The minimum requirements for coaching tips to appear are:
Connected Footwear must have been used for workout

Speed must be between 5 min/mile and 14 min/mile (3.11 min/km and 8.7 min/km)

Distance must be > 1 mile (1.61 km) OR duration > 9 min

Cadence must be between 120-200 steps per minute

Stride length must be between 42-250 inches

Activity type must be "Run" or "Treadmill, Run"